Barack Obama congratulates Joe Biden over Victory as next president of America.
Former president of the United States of America Barack Obama has congratulated the incoming president elect of the United States of America Joe Biden on his Victory and taking up the responsibility of leading the Americans.
Barack Obama has always supported Jeo Biden ever since the onset of the election and has been a strong backup to the newly elected president.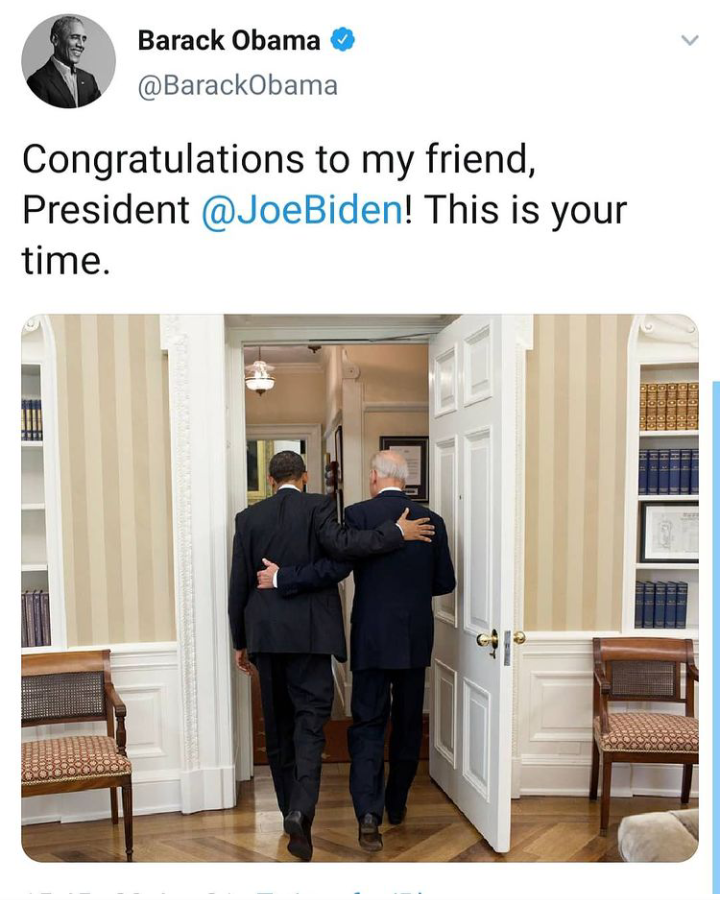 According to his Post on social media platform, Barack Obama said ;
"Congratulations to to my friend,
[email protected] this is your year"
Let us see how this new administration takes over the affair of Americans to ensure great and good governance.
What do you think as we would love to hear your opinion.
Please follow us up for more updates.