Illegal Foreigners Are occupying Jobs that Should be Occupied by South Africans- Julius malema once Said During Campaign (Video)
As situations is going tougher in south Africa, South African Lady has Allegedly posted on her Twitter account announcing to south Africans the statements Julius malema made when he was Campaign.
The lady Reveals that Julius malema the leader of Eff Allegedly Declared that Foreigners are occupying the jobs that is met for south Africans then rendering South Africans jobless.
According to her;
Below are some Reactions by south Africans on Twitter;
@Brok
The forereigners arrive on time at work, are intelligent, speak proper English, are dedicated to what they do, do not run off to trade unions, never strike, never arrive drunk at work, and deserve a higher wage than any locals.
@Mas
Trust and support Malema at your own risk..This man cannot Nand should not be trusted…ke le menemene. This one will sell the country without blinking while he promised people land.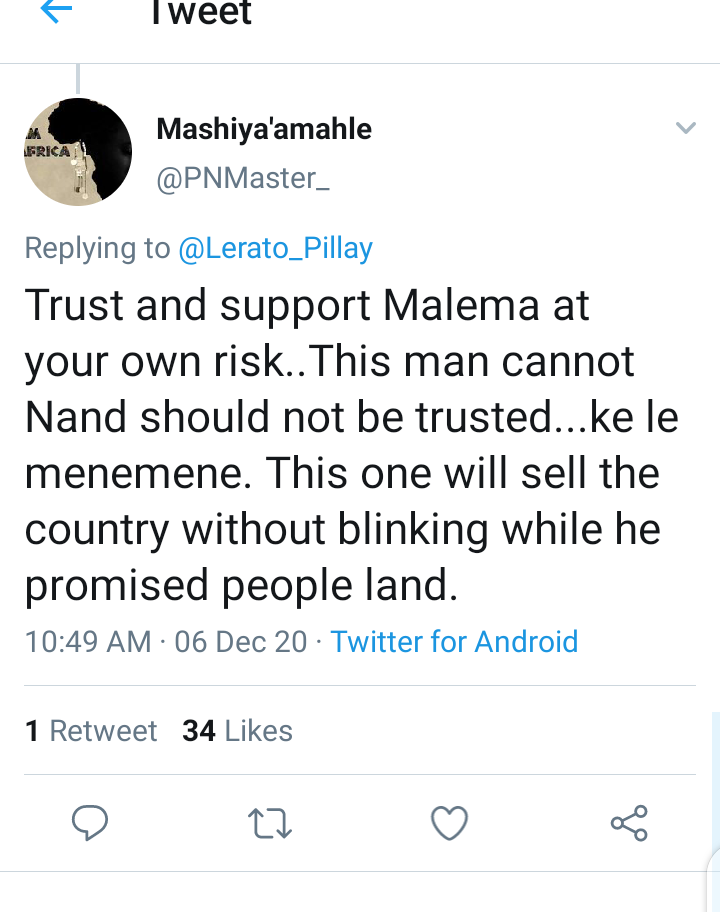 @Bh
Department of Labour is there, it's their job to protect South Afrikans JOBS.ANC is the ONE is power and they should be doing something about it. Companies are hiring foreign nationals and you blame Juju while the ANC is doing nothing about it.
@Shaka
Here in Durban there is company that is being supervised by the foreign guy from Malawi the way he treats workers bullshit he makes them to work long hours in a day, work at night when they want to go home he scares them about firing them he doesn't give damn
Watch Video Below;
What can you say to this?