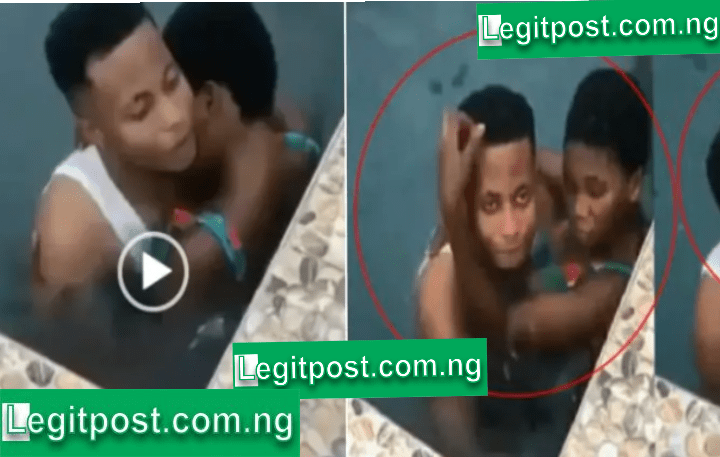 *Shameless People"- See What Two Secondary School Students Were Caught Inside The Swimming Pool
A young couple have been captured in a swimming pool in Ghana making out. According to the news website that carried the information, the swimming pool is not a private swimming pool.
One cannot be to wonder why a Normal couple will leave the comfort of their bedroom and decided to disgrace themselves openly. Why will the lady even agree to such disgusting suggestions that have now dragged her into a kind of mess and controversy that will not be palatable to the ears now and in the nearest future. What will be her fate if this man dump her, will any other man hook up with her?
The video is now trending on many social media sites and have been obtained by occupygh.com where this footage was obtained. It is high time that many ladies started thinking straight whenever they fall in love because anything can happen and the relationship can crash.
Recall that a lady once tattooed her boyfriend's name on her face and later got dumped by her boyfriend and every attempt she is making to clean it up have not yielded any positive outcome.
When falling in love, it is good to fall in love with your brain else you will fall out of love with broken emotions, public image and some kind of disgusting disgrace that will leave you forever guilty.
What can you say to this?