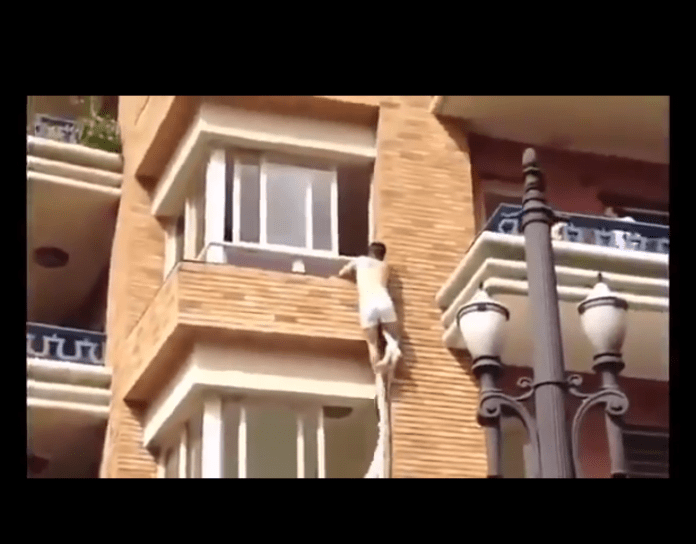 Man cought escaping using a rope after he was cought cheating with someone's wife(Watch Video)
Cheating is prohabited any where.Married People are suppose to be an example to young unmarried people but it is not so today as many married People found doing what they ought to correct.
A man was cought cheating with another man's wife and trying to excaped through a rope .
People were seen yelling and shouting and some men trying to get help for the escaping man.
Watch the video;