Watch: South Africa Police Officers, Fired Gun to Stop SA from Looting a Beer Shop Completely
Watch: South Africa Police Officers, Fired Gun to Stop SA from Looting a Beer Shop Completely
More than 20 south Africans both make and Female went prevented from completely looting a beer Shop by south Africans police officers as they fire gun at them.
According to the video footage, south Africans were seen Looting a beer Shop moving out all the beers from the shop one after the other, if not for the intervention of south Africans police officers they would have looted and Empty the Shop.
Watch Video Below;
Below are some reactions by south Africans on Twitter;
@Ed
Why not just close the premises? What gives them the rights to shoot at defenseless people, just because they're black 🤔this idiotic tendency ought to come to an end. We're sick & tired of their unnecessary cowardice barbaric conduct towards our people 🙄 https://t.co/NSRUoHybiA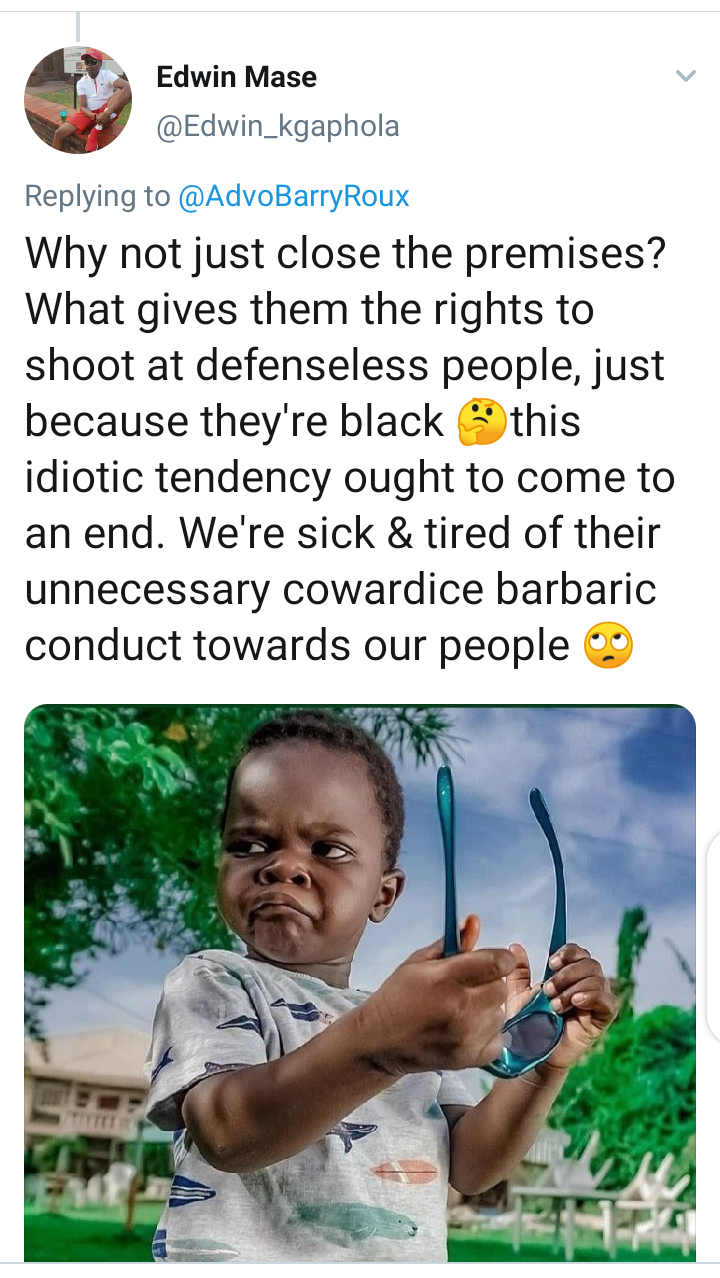 @Koos
Our people must understand that it is their responsibility to make sure they survive this pandemic,be safe for those people who loves you,your children,parents,relatives and anybody who loves you thereof,you are not doing any favour for Bheki Cele,police or soldiers,No!!!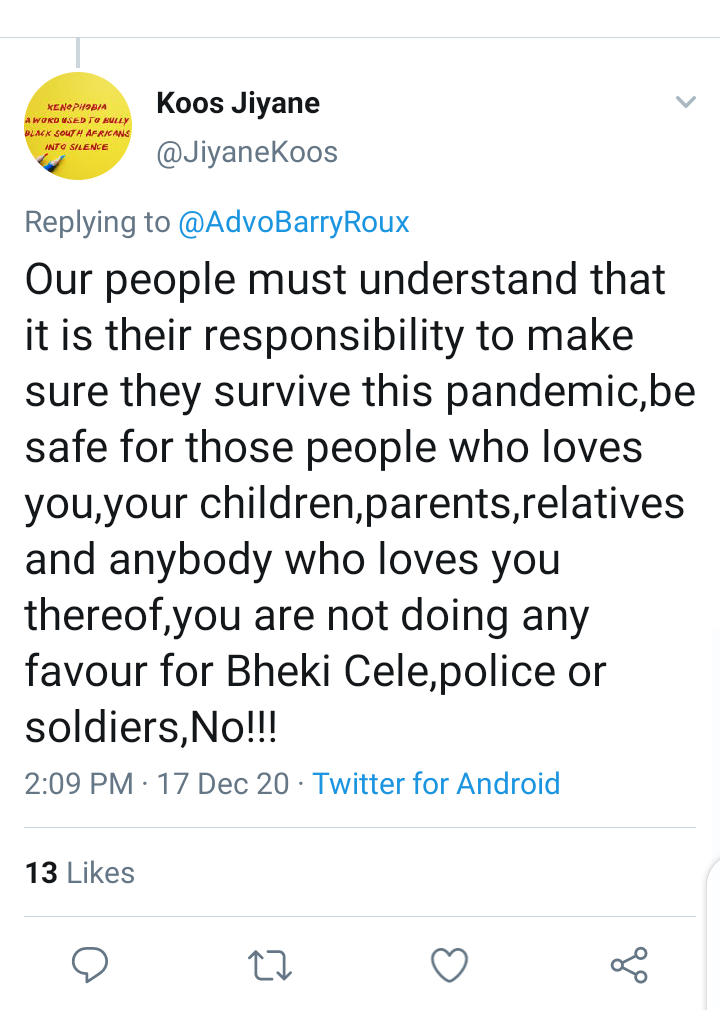 @black
Our people they don't listen Ramaphosa he is trying his best to stop de spread of this virus mara our people looks like they don't care if oka lebelela this video agona ngwana mara mask after this u going to say Ramaphosa hai chenchang maan Kore motho kanna a hwe coz of alcohol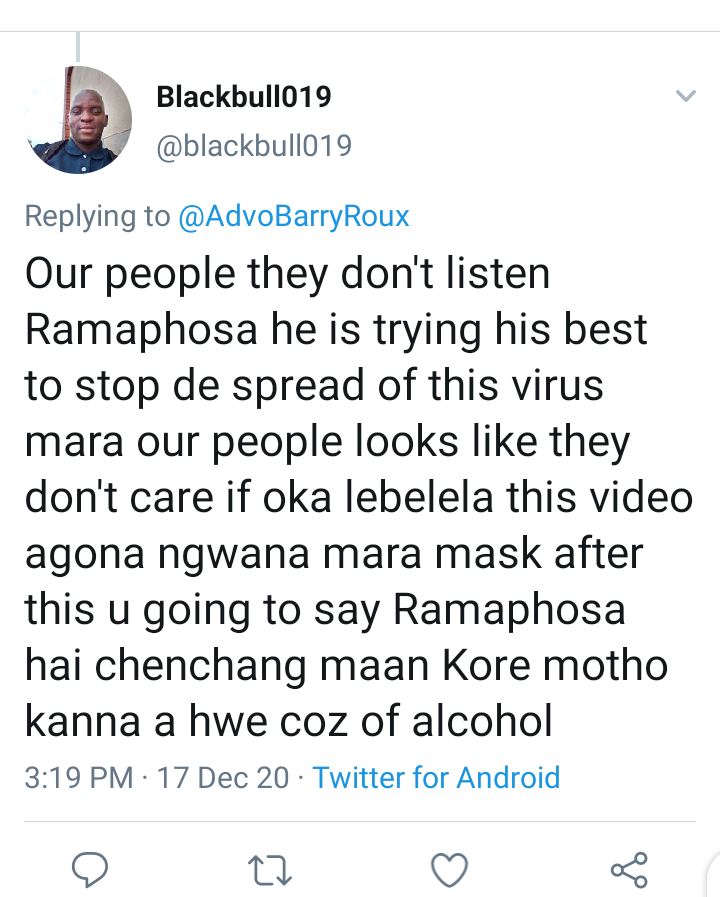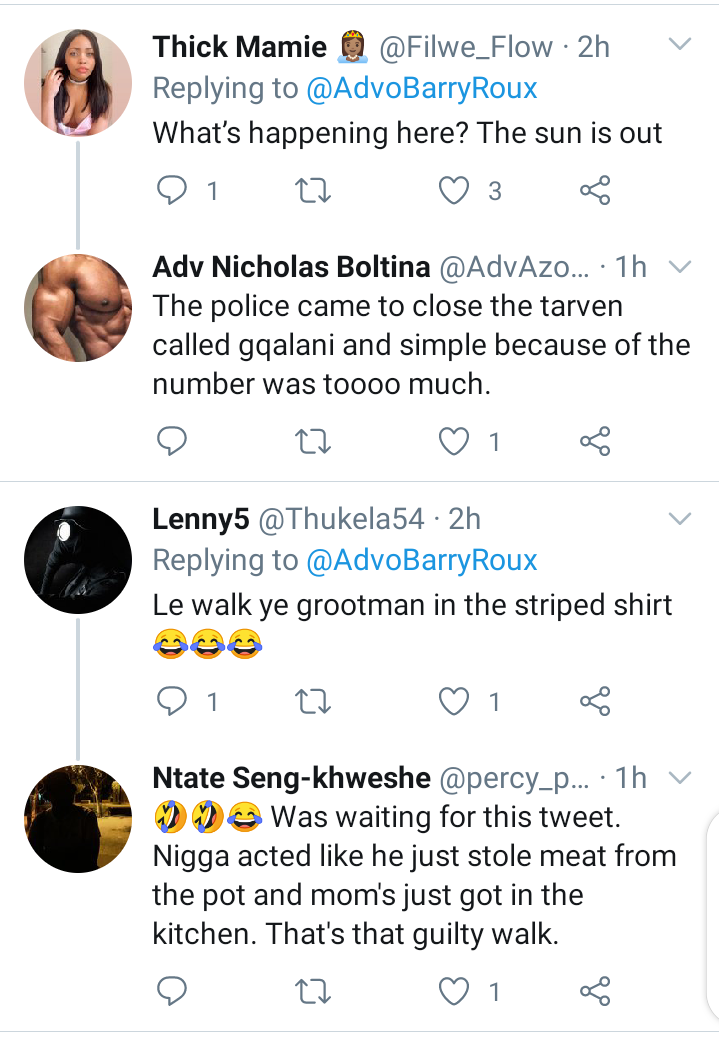 @Bantu
Black pple like to be treated like shit….Restaurants are full with pple with NO masks eating…laBantu are in ventilated spaces & mzungu are inside restaurants…but police are not going there? Go to mzungu restaurants now no one is wearing a mask! Vuka muntu, know thy rights!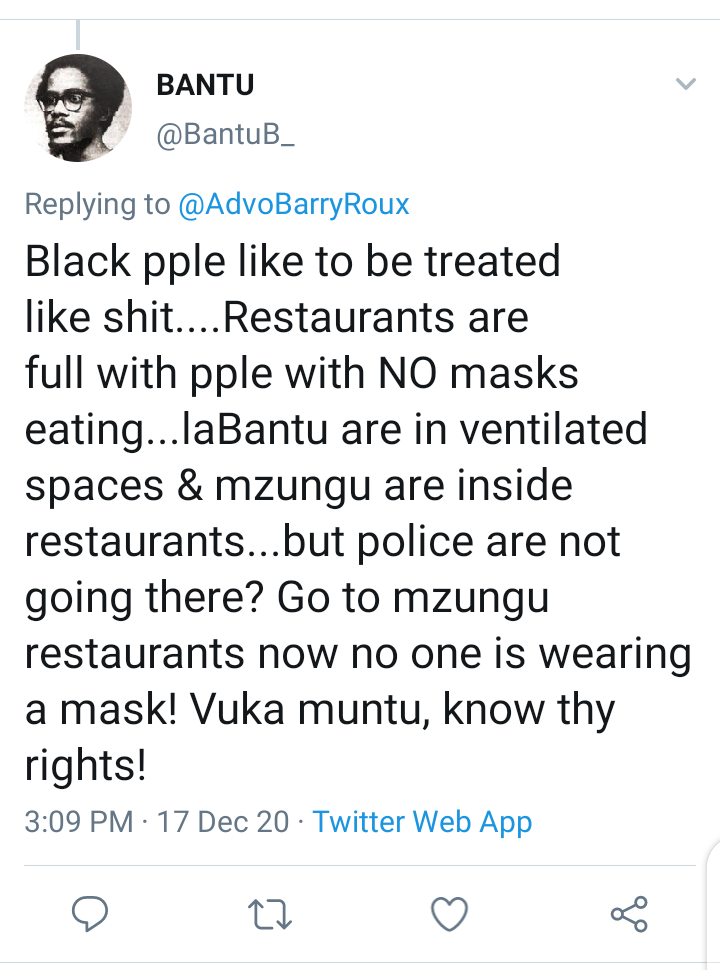 @Lorraine.
When you decide to steal, just remember one of the consequences can be a rubber bullet or a real bullet, so don't take what's does not belong to you.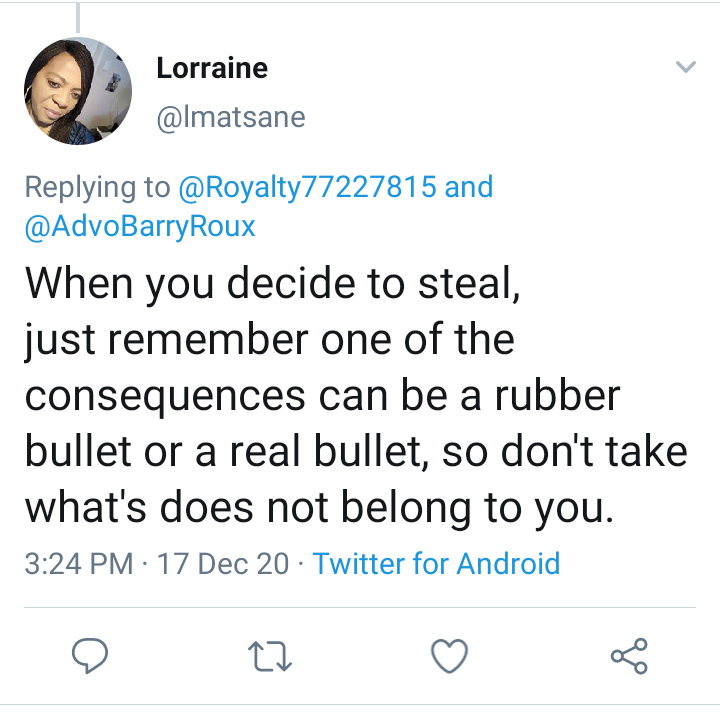 What can you say to this?