Motjeka Madisha Died in a Car Accident because He was Drinking and Driving With High Speed- South African Lady Reveals
It is not longer a hidden thing that a popular South African footballer Motjeka Madisha lost his life to car Accident while driving on the highway.
This was few months back after a popular South African player died in a Fatal Accident and now South Africans are mourning the death of another player.
People are now left in the state of perplexity wondering why are south Africans footballer keep having having terrible accident that always Claim their Lives.
@Borah
Why always death by accident for these soccer players. The cars are doing this😪Rip bafwethu.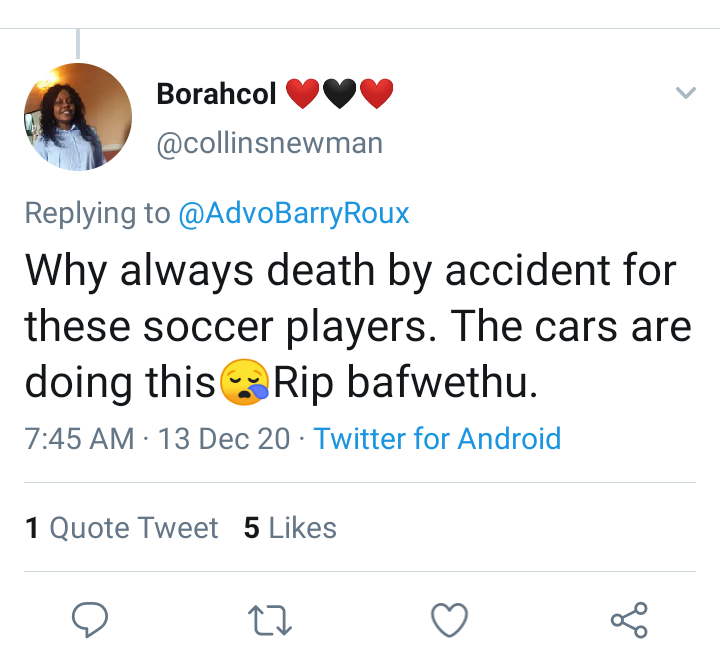 In response to her Question, a south African Lady replied her explaining why most south Africans footballer are always dying of car Accident.
The Lady stated that, some of them are into drinking excessive of alcohol drinks and they will be driving on the highway with High Speed despite knowing that they are drunk, that is why they loose focus and get Accident.
@Lera
The cars?
No my darling, the culture of drinking and speeding will kill you.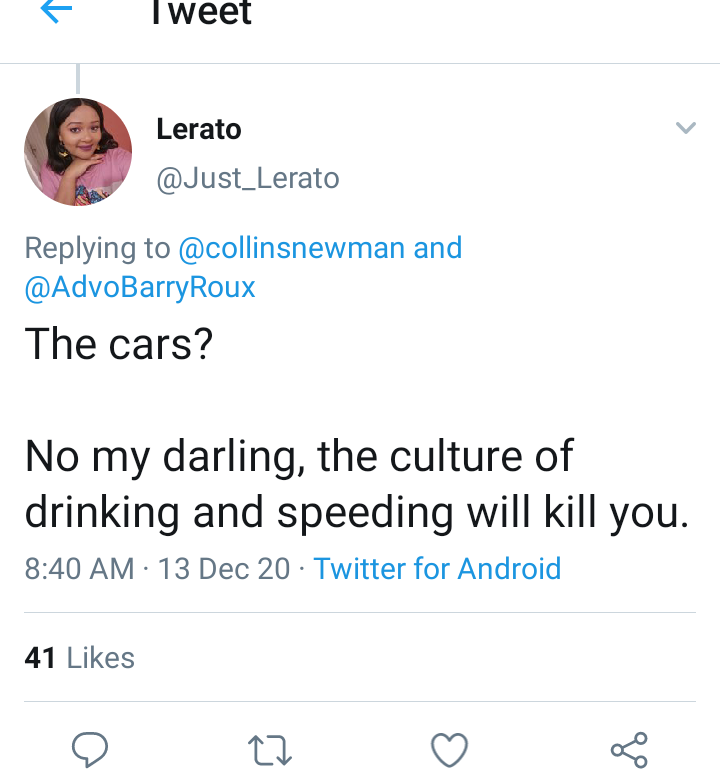 @Swart
Protecting the identity, that's what they do when it comes to famous people.Dont ever rule out alcohol in these players accidents.Even on their social media accounts, we see them drinking on videos.Therefore what will stop them from drinking in a party?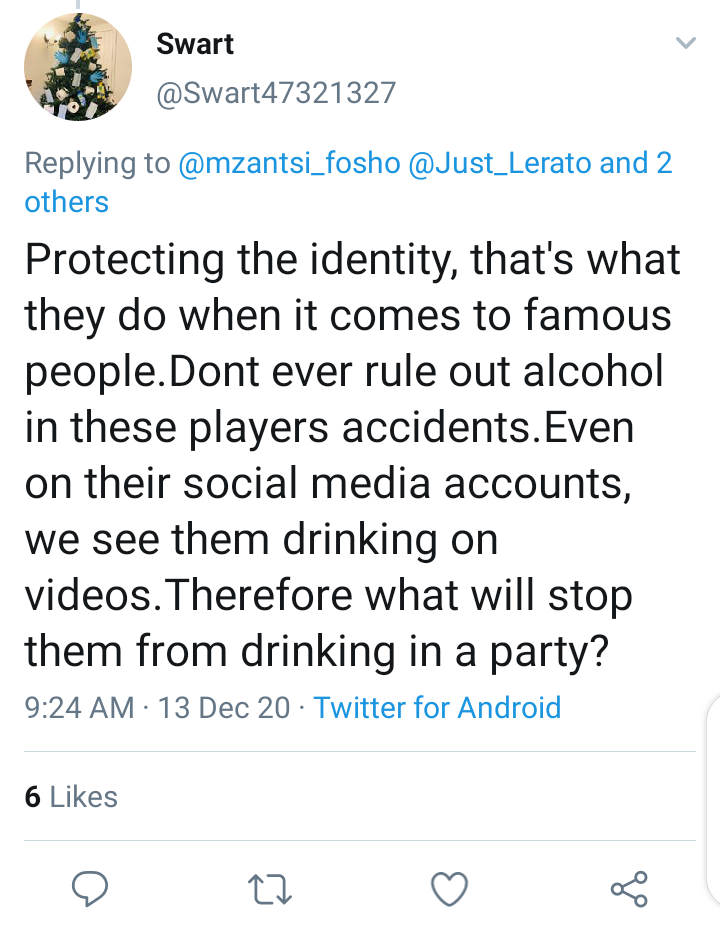 What can you say to this?