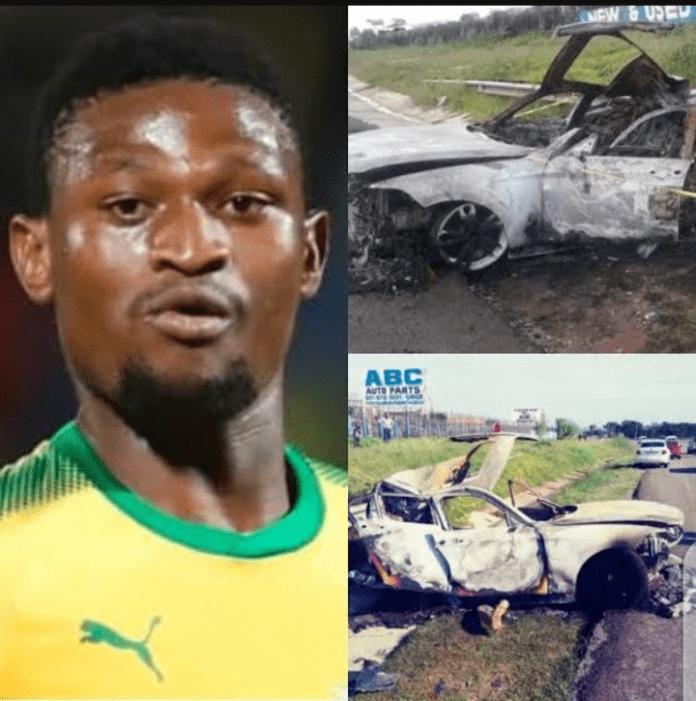 It's Witchcraft that Killed Motjeka Madisha, Because there is alot of WitchCraft in SA Soccer- South Africans Cry Out on Twitter
The death of Motjeka Madisha has sparked outrage on the social media as Many south Africans are wondering why south African footballers keep dying by Accident annually.
This Question Resulted to alot of controversies among south Africans on Twitter and many of them Their Own Opinions of what they think is killing these south Africans footballers every years.
However, a south African man then dropped a bombshell statements that caught the attention of other South Africans and they replied him in agreement with what he Said.
The south African man Reveals that there is alot of WitchCraft in south Africa football soccer that is killing the young footballer annually.
@kgoshi
There is a lot of witchcraft boloi in soccer. No ones even attempts talking about it. Most of us have forgotten that former player David Modise (KC) once highlighted this when he left KC. Mona wa bashemane ba ball ke machila fela.
Some South Africans did not argue his statement but affirmatively believed that what he said is true;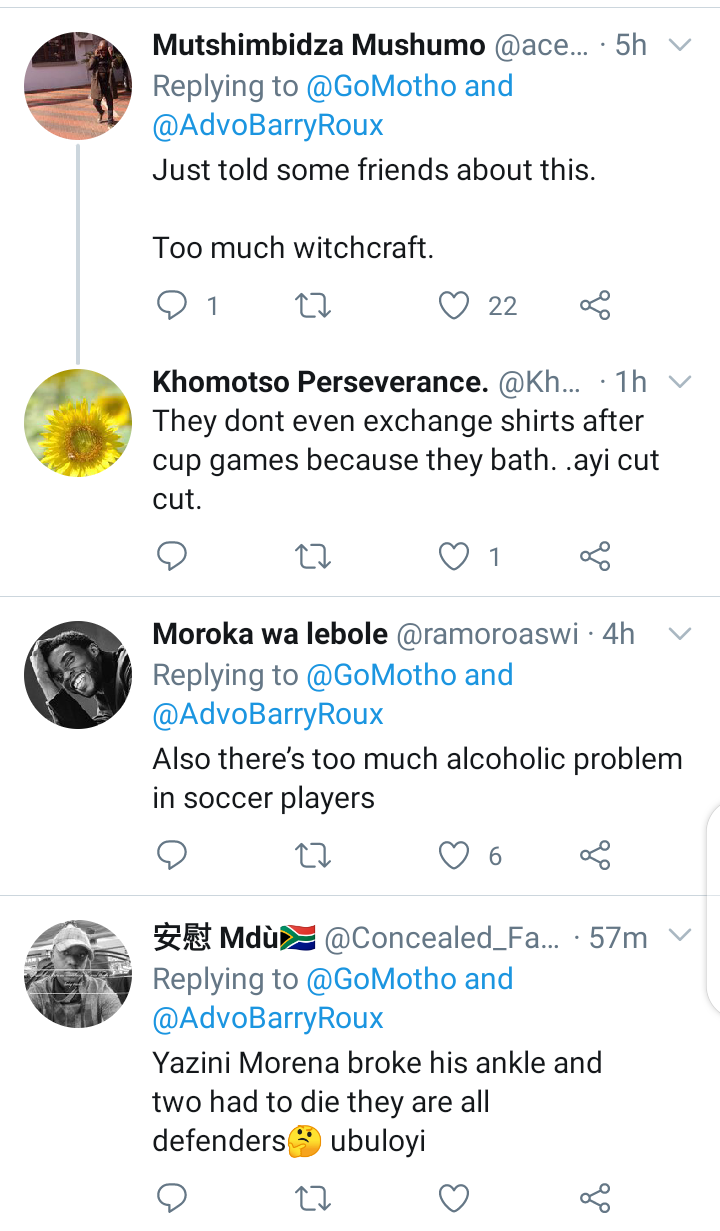 What can you say to this?