This is Unfair; White South African Boss Poured hot Tea on the face of a Black Female Employee Just for making one Mistake- Zille Reveals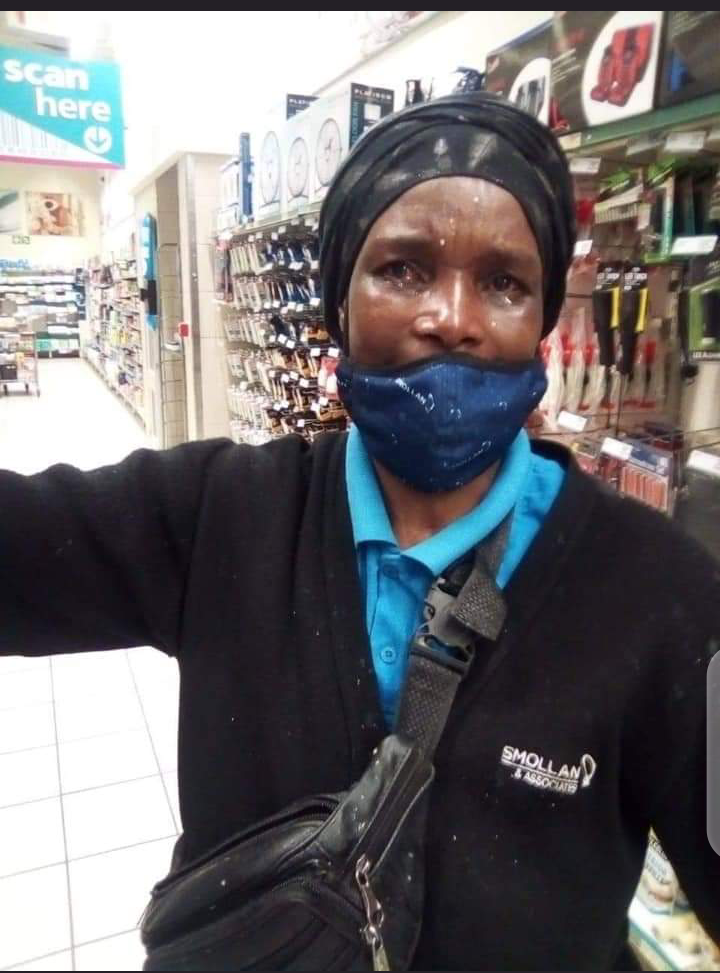 Popular South African social media influencer Lady Who goes by the name Tracy Zille has Allegedly taken to her Twitter account announcing to south Africans how a white racist boss maltreated a black female south African Woman.
Tracy Zille that , a white South African boss who owns a company at Checker Benoni deliberately poured hot Tea on the face of a Black Female Employee for making mistake while working.
The information was disseminated on Twitter by Zille in a bid to expose the wicked act that was done to this Black woman by her racist boss.
According to her;
This woman is working at Checkers in Benoni, she was poured with hot tea on her face just for making one mistake. Apartheid might be gone but Blacks continue to suffer from daily racism. Racist White bosses continue to torture Blacks at work. #RacistCheckers #tracyzille https://t.co/FmpQoSLUer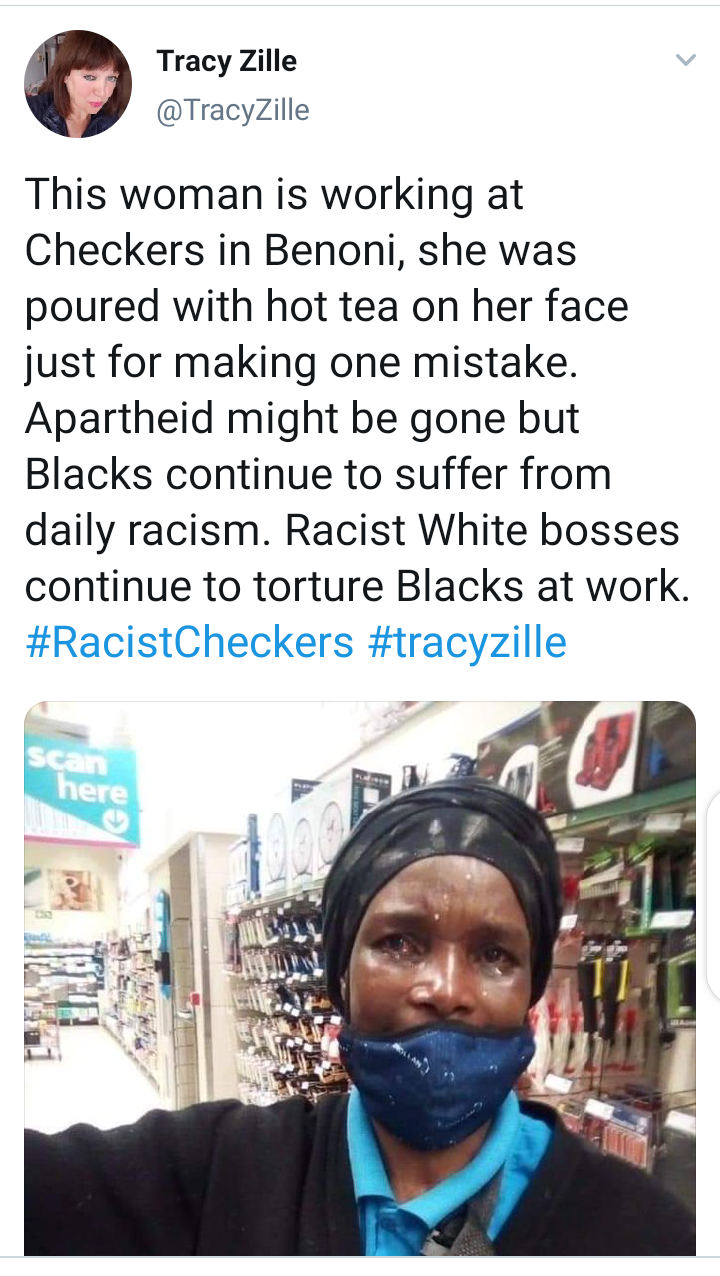 This information is true without no shadow of Doubt, because it was Reveals to a south African Lady Tracy Zille and she posted it on her Twitter account in order to create awareness about what most Black South Africans are passing through in the hands of some white racist boss.
What can you say to this?