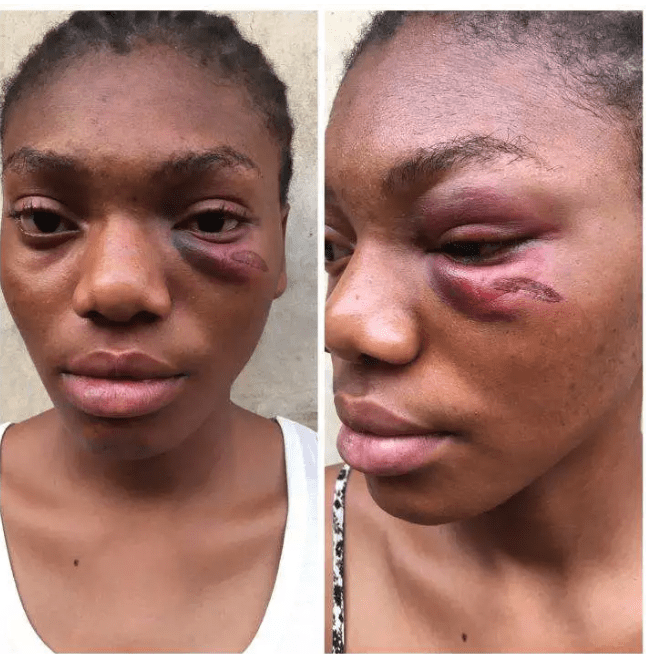 "He Must Fired" See What a Teacher did to a Female Student for Refusing to do This
My sister came back from school telling me her teacher flogged her like this – Lady recounts sad experience
The issue of teachers beating their student is one thing we would continue to hear of and in as much as beating doesn't solve anything, some feel it's the best way to get someone and here's one of such sad experience in which a lady narrated happened between her sister and her teacher
While sharing the story, which Happened months ago, the lady tweeted in her words saying
Some months ago my sister came back from school like this telling me teacher flogged her and the school authorities said it was a mistake…… I just want to thank God she didn't lose one of her eyes.
For her, in as much as the experience wasn't a good one, she's grateful her sister didn't lose any of her eye and now, she can now see clearly
She also further revealed the teacher later apologised as it's was her first time beating a student
Flogging of students isn't for everyone and definitely doesn't solve anything. What do you make of this? Drop your comment, hit the like button and follow-up for more updates.