Black Employees at hemmingways are Made to have Lunch on the Passage way while the white People eat at the Cafeteria – South Africa man cry out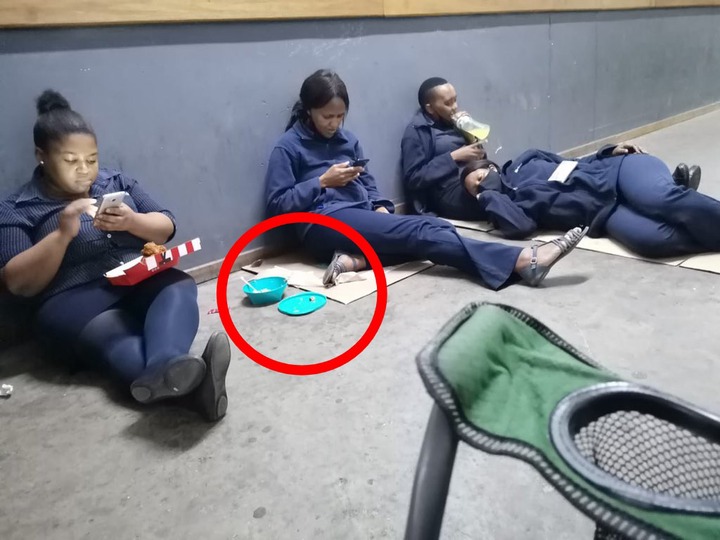 Popular south Africa social media influencers Who goes by the name Advoubarryroux has Allegedly taken to his Twitter account announcing to south Africans on Twitter what black south Africans employees are facing at hemmingways Company.
The south Africa man Reveals that Black South Africans employees at hemmingways are made to eat on the passage way while white South Africans eat at the cafeteria.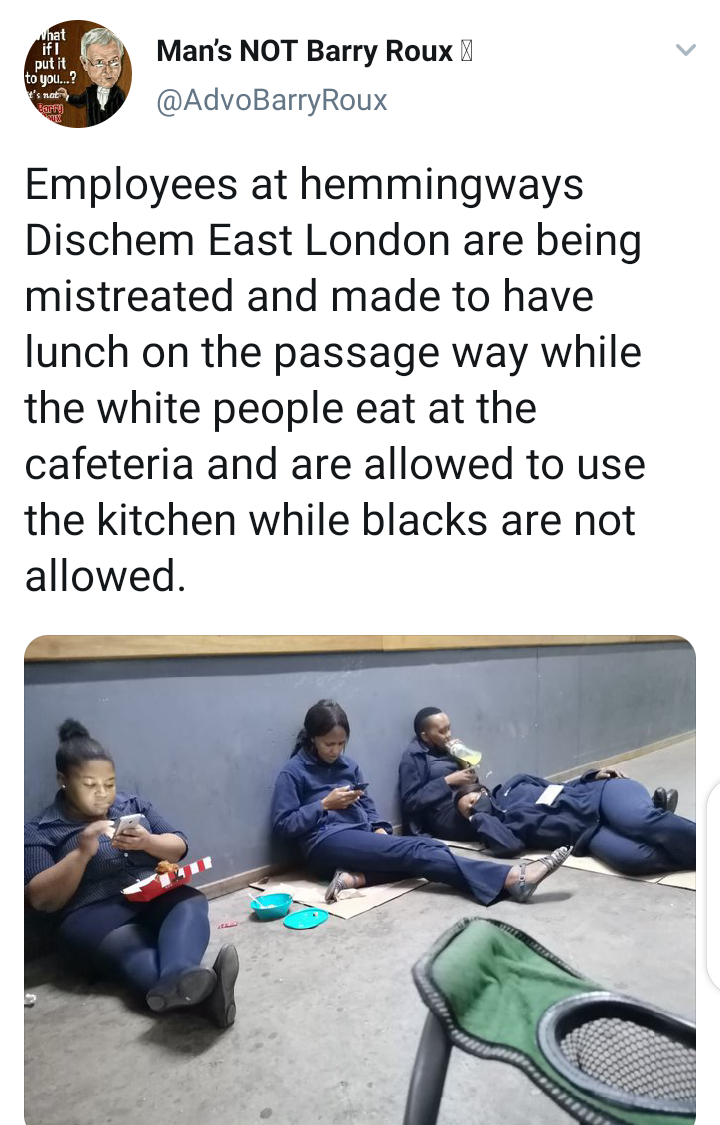 His information then confirm by a South African Lady who said she just asked her sister happens to have worked there before and she sad it is true.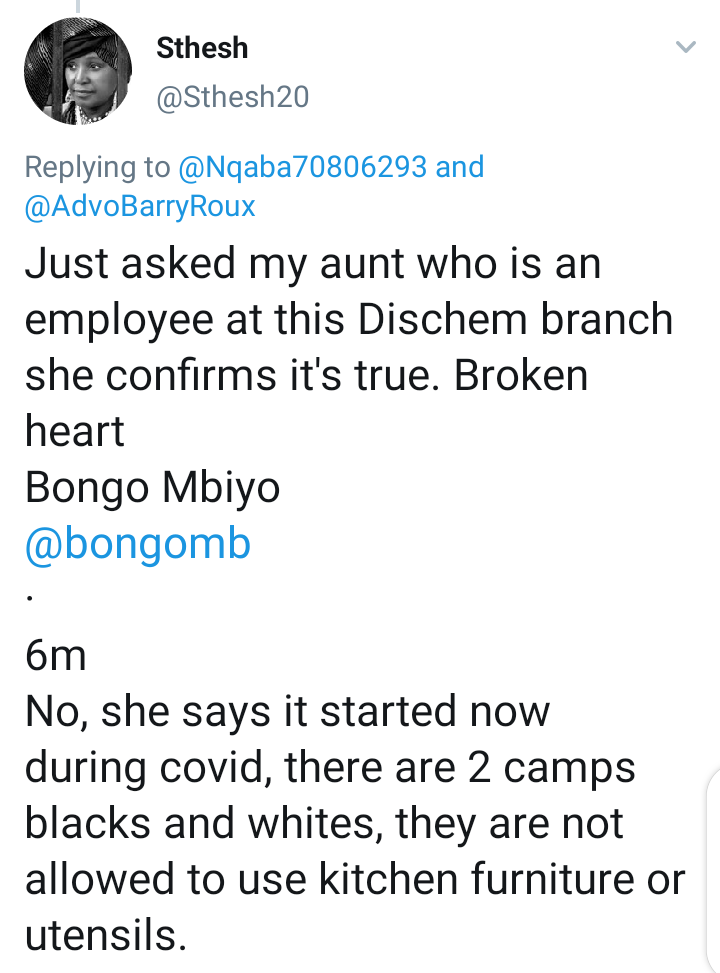 Just asked my aunt who is an employee at this Dischem branch she confirms it's true. Broken heart.
No, she says it started now during covid, there are 2 camps blacks and whites, they are not allowed to use kitchen furniture or utensils.
Below are some reactions by south Africans on Twitter;
@Kebo
Yah neh, I was so touched the other to see a security guard eating next to a toilet since we'll was not allowed to leave his posts. What made me more angry ke gore black supervisor was the one treating fellow blacks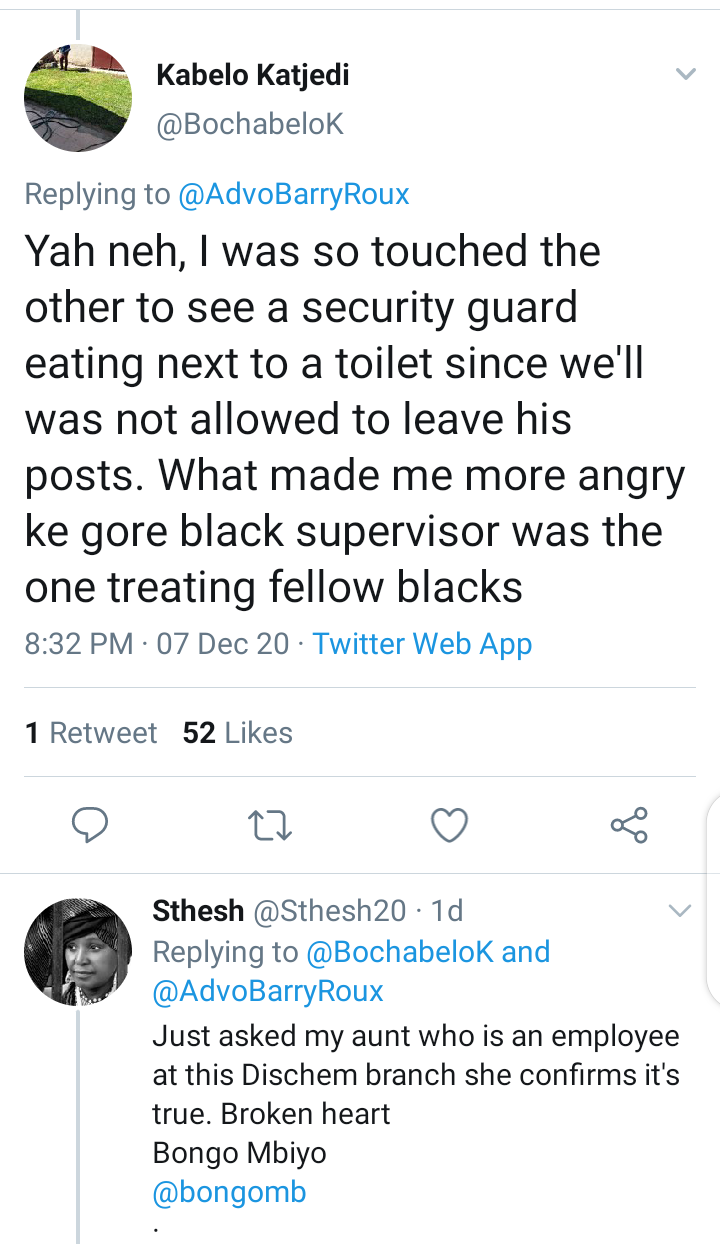 @Anna
If this is true somebody should do something about it.
How can you do this too people I hate even in the area I live some of this Indian women does the same the helpers they got separate dishes and can't sit by the table.Treat people like how you wanted to be treated people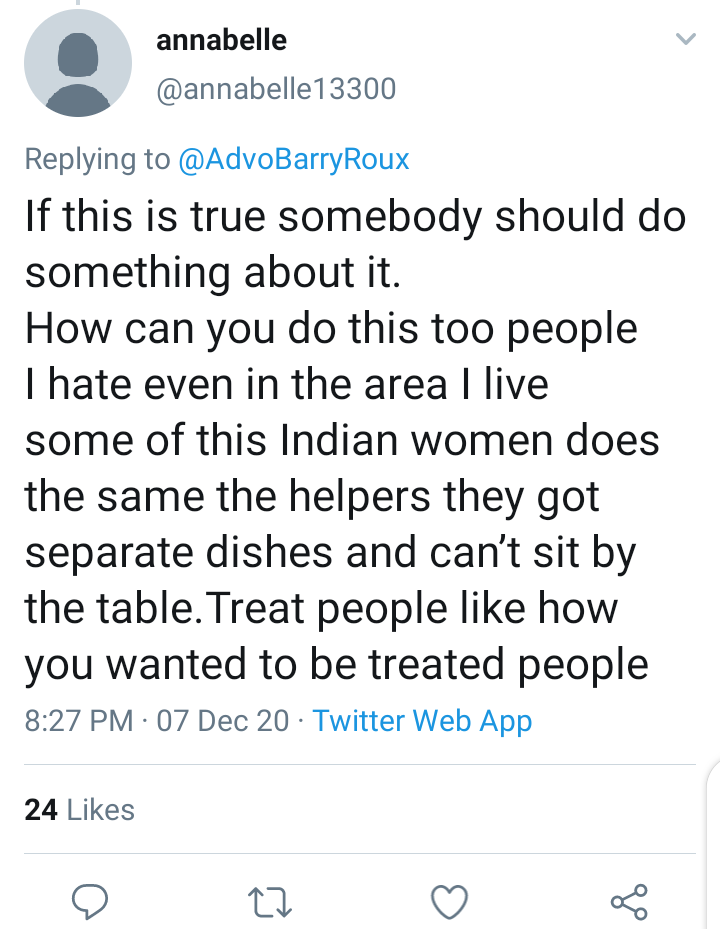 @BLM
No guys.. during covid-19 no one is allowed to share kitchen utensils. Its covid-19 protocol and not directed to certain race. In other companies people have lunch at their work stations. Its a pity they cannot have lunch on the Sales floor. Use your brain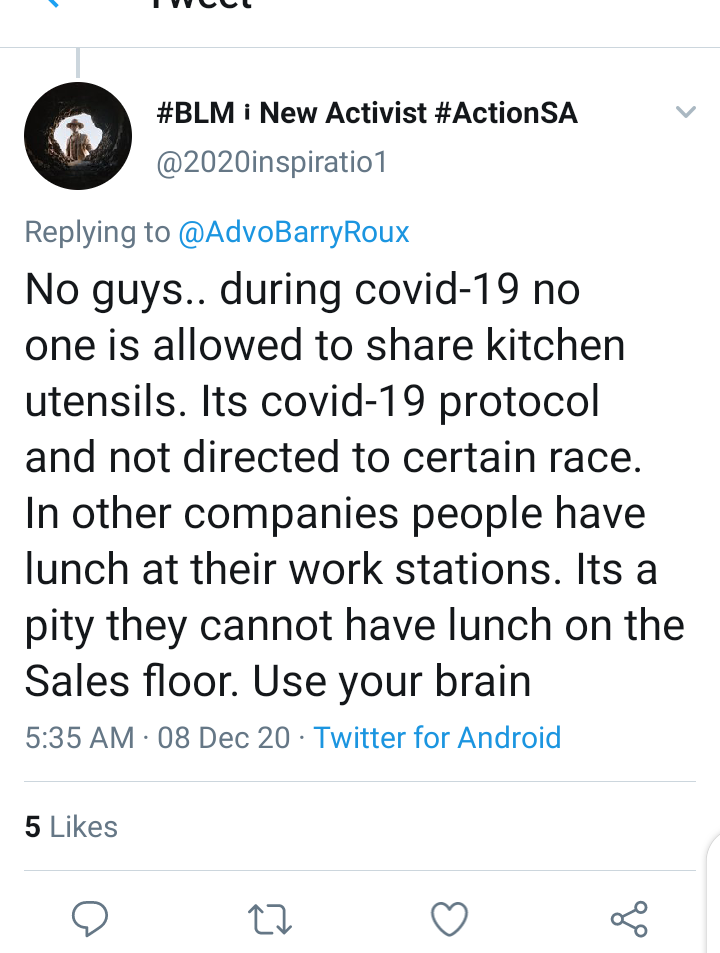 What can you say to this?