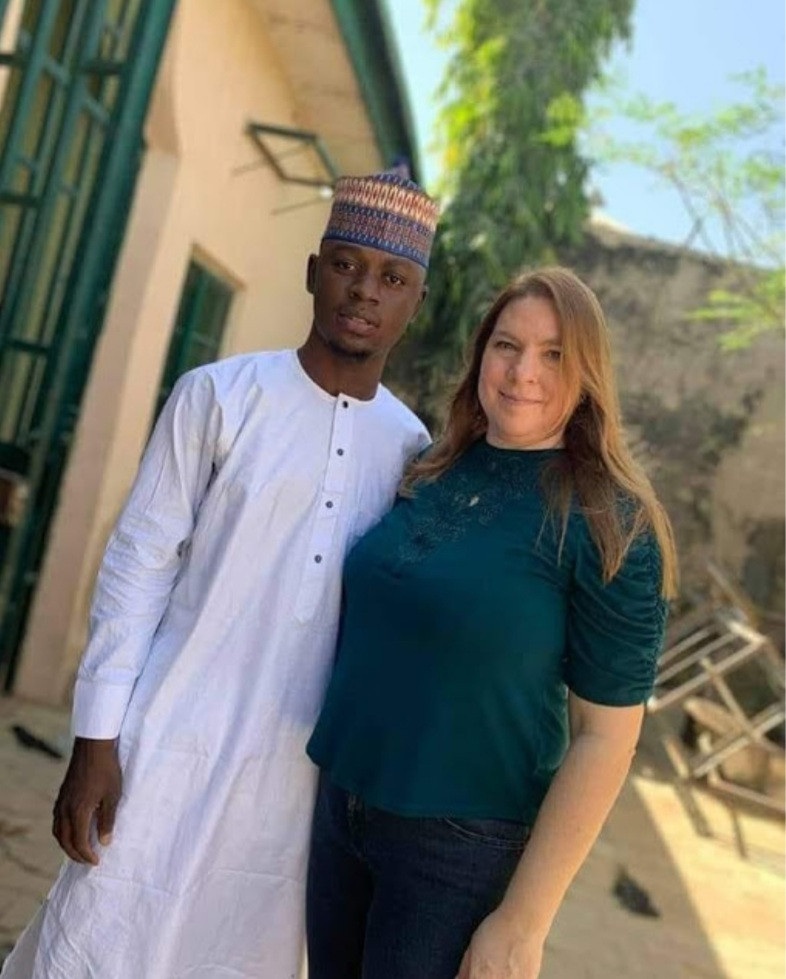 23 years old Kano boy marries a 46 years old American lady.
Janine Sanchez a 46 years old American woman has come over to Nigeria to wed her lover , Suleiman Isah a 23 years old Kano indigene.
The pictures of the couple wedding invitation card have been on the internet and social media.
The wedding Fatiha is to be held on Sunday, December 13, in a mosque, Gasau Panshekara area of Kano State, Nigeria.
Suleiman shared his wedding invitation to Facebook, writing: "I am wishing all Muslims a happy moment together with their invitation to my wedding."