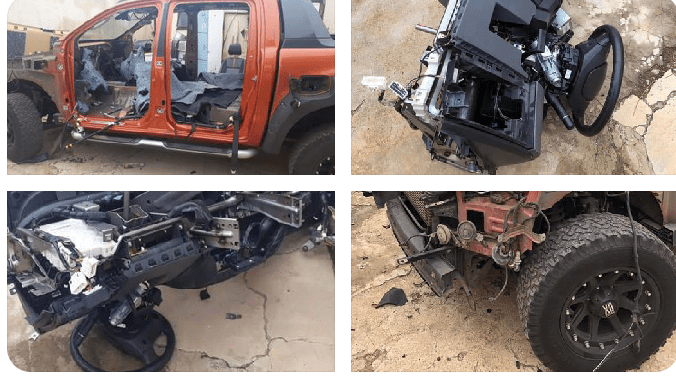 This is what Foreigners do to Stolen Ford Ranger if they can't take it Across the Borders- South Africa Man. Cry Out.
South Africa man has Allegedly taken to his Twitter account announcing to south Africans what some Foreign do to Stolen Ford Ranger which they were unable to carry across the border.
According to him;
This is what foreigners do to stolen Ford Ranger if they can't take it across the borders. Brand new Ford Ranger Wildtrak 3.2 stolen and found 3 hrs later dismantled for parts in South Africa.

You can see the above image are pictures of damage ford rangers that was Destroy by some Foreigners who were unable to mover tht range across south African, all they did was to remove the important part of the Ford ranger for sales.
Looking at things, those Ford Ranger are new that has been turn into trash by some wicked Foreigners just because they were unable to move the Ranger across the border and it very bad.