Stop Fixing Mirrors in Your Bedroom, to Avoid this Terrible things From Happening to You at Night.
A man who is assume to be studying Spiritualism has Allegedly taken to his Twitter account to warn People a bout the danger of fixing mirrors at their bedroom.
His warning was directly addressing how Evil Spirit diabolically manipulate people through the Help of mirror that is fix in the person room and this act is most carried out by them during the dead hour of the night when most people are fast asleep being unconscious.
He also added that when Some one fix mirror in his or her room Magnetism from animistic shadows of the soul from inner realms makes contact with the mirror in the process of open chasms and bridges to the person.
According to him;
Avoid fixing mirrors in your bedrooms. Phantoms, entities and evil spirits (of mostly dead witches) use them as perfect bridges to you while you are asleep, especially mirrors without cracks and then lights off. In few cases, they leave the walls for the bedside or just fall.
This is also why it is strongly advised that when you are discussing important life's plans of yours, make sure there aren't mirrors in your bedrooms or around you so that your International Passport doesn't get mysteriously missing just when you are to travel out. Peace .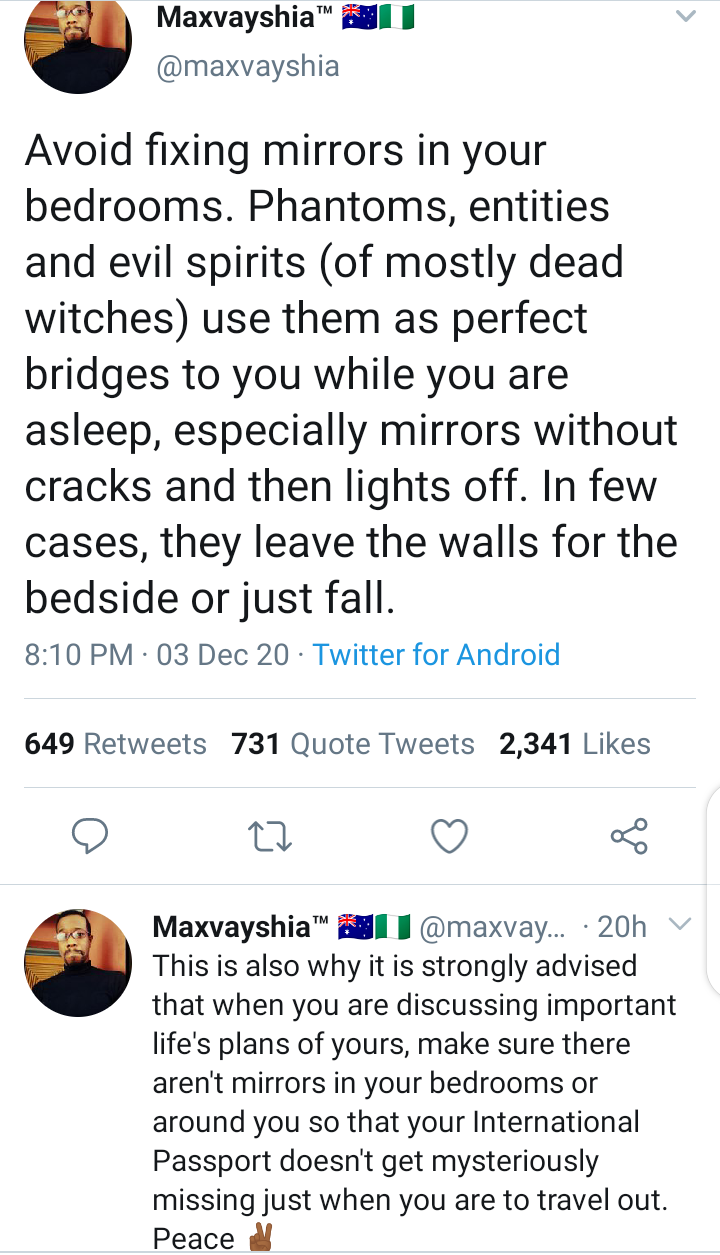 What can you say to this?