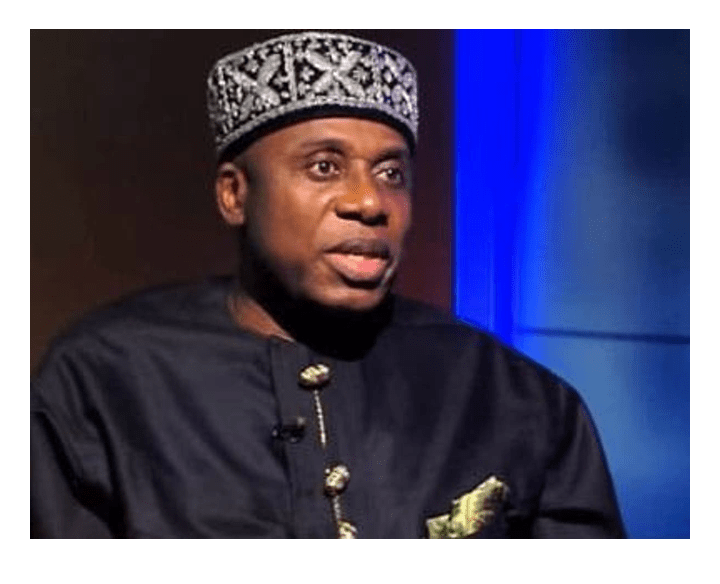 Our greatest problem is not restructuring but hunger and poverty__Rotimi Amachi tell South South governors.
Rotimi Amaechi who is the minister for Transportation, has responded to the calls for rebuilding and structuring which was as of late reignited by the Governors in the South-South district he comes from.
The previous Governor of Rivers state who talked in a meeting on Channels Television expressed that while the calls for rebuilding of the nation may not be awful, anyway handling craving (hunger) and destitution (poverty) is more basic to the central government.
Amaechi further said that ;
"On the point that to you what is significant is rebuilding and structuring, I don't see anything amiss with rebuilding however I am stating it isn't the most basic issue we have.
"The most basic issue we have is that appetite and neediness are reproducing instability.
"On the off chance that you can make business, you make security. On the off chance that you like recruit the same number of men as you need to employ that are cops, you would do nothing until you put food in the possession of individuals.
"At the point when you don't make a genuine economy, individuals will make for themselves an ill-conceived economy and have the option to take care of themselves."
Conceding that numerous ranchers can't go to their homesteads in certain pieces of the nation, the APC clan leader said Nigeria is confronting a sort of frailty dissimilar to what was realistic before.
Amaechi also added;
"We are confronting an alternate sort of uncertainty.
"At the point when we were in power as governors, the difficulties we were confronting was Boko Haram.But now it is more than Boko Haram. We have to address those issues."