Big Trouble as South African in Durban Block Road to Stop illegal Foreign Truck drivers from Operating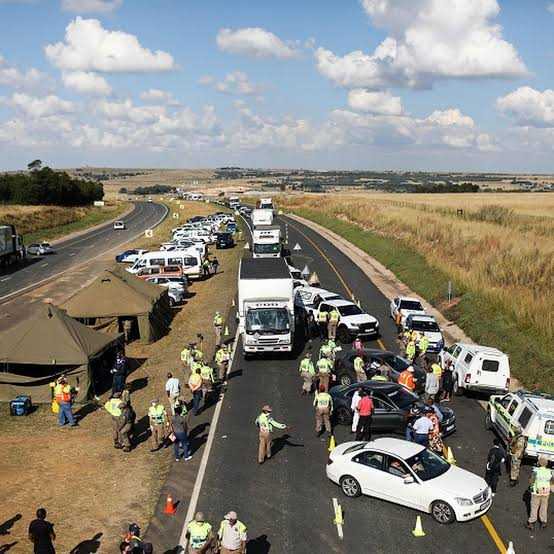 Illegal Foreign Truck drivers has Allegedly gotten more than what they bargained for after more than Hundreds South Africans Government adminstrative maintain 25 hours roadblock just to Stop illegal Foreign truck drivers from passing on the highway.
The information was disseminated on Twitter by a South African who had the intention of letting south Africans know that there is ongoing Operations fish out illegal foreign Truck drivers from passing on the highway in south Africa.
According to the report;
Durban – All Truck Drivers Foundation (ATDF) has successfully managed to force the government to act on undocumented immigrants allegedly driving trucks in South Africa. After the group's meeting with the Labour Department, Department of Home Affairs and KZN Department of Transport and the police, it was agreed that government will immediately enforce the labour.
Below are some reactions by south Africans on Twitter;
@sar
Next step, let's burn restaurants, security company buildings, petrol stations, hardware stores, hotels & b&bs etc. Maybe then government will take us serious regarding implementing labour laws. Violence seems to be the only language they understand.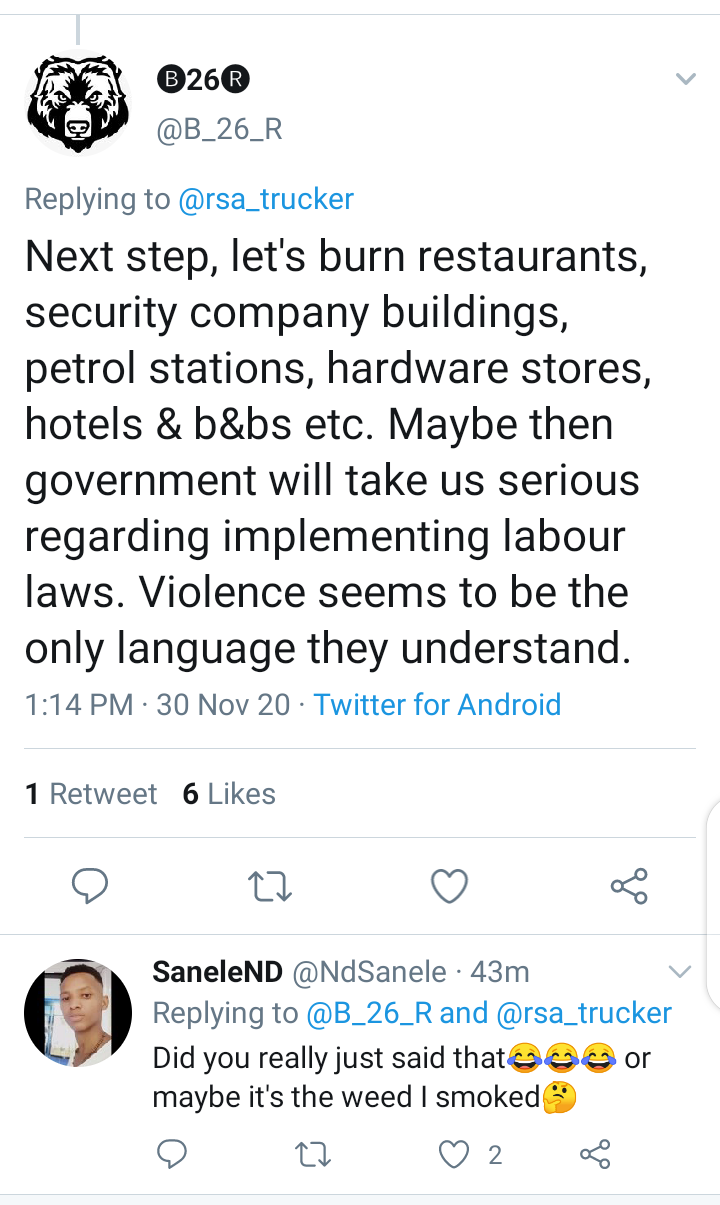 @Ron
But that car stopped is not a truck though. If this was just for illegal truck drivers, surely they would only stop trucks. Here I see Law enforcement officers enforcing law on the road here.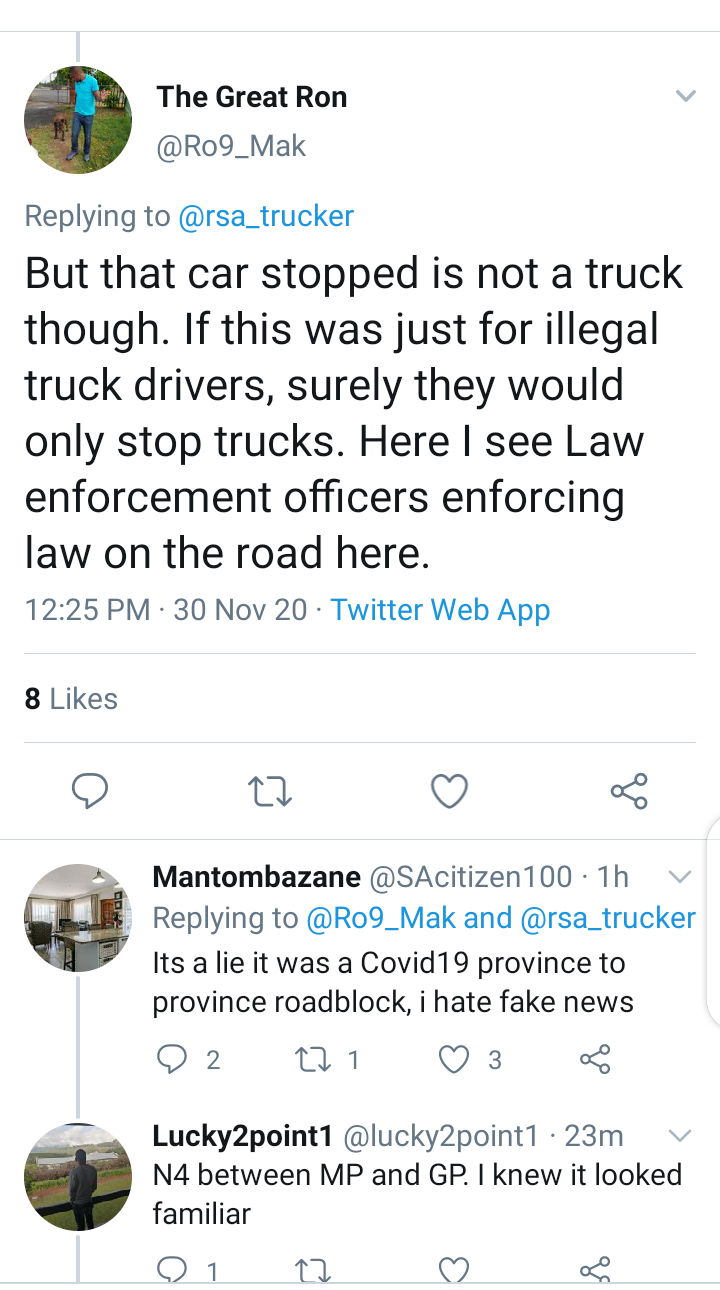 @re
The removal of illegal foreign drivers must be the 1st step, followed by legal actions against those that employed them. Thereafter we must deal with the legal foreign drivers and check what was the scarcity or specialty in their offer, if none, they must be removed as well.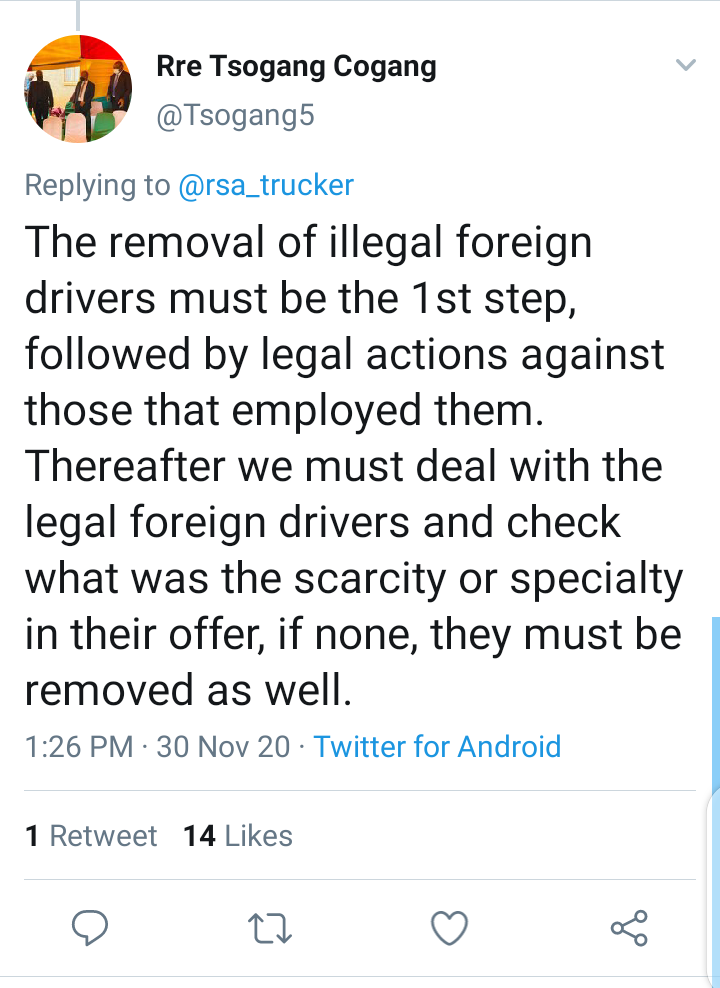 @put
This is another joke, you can't catch criminals by broadcasting your hunting & detecting strategy. The police in plain-clothes should just go to the truck stops & trucks weigh-bridges to fetch the illegals.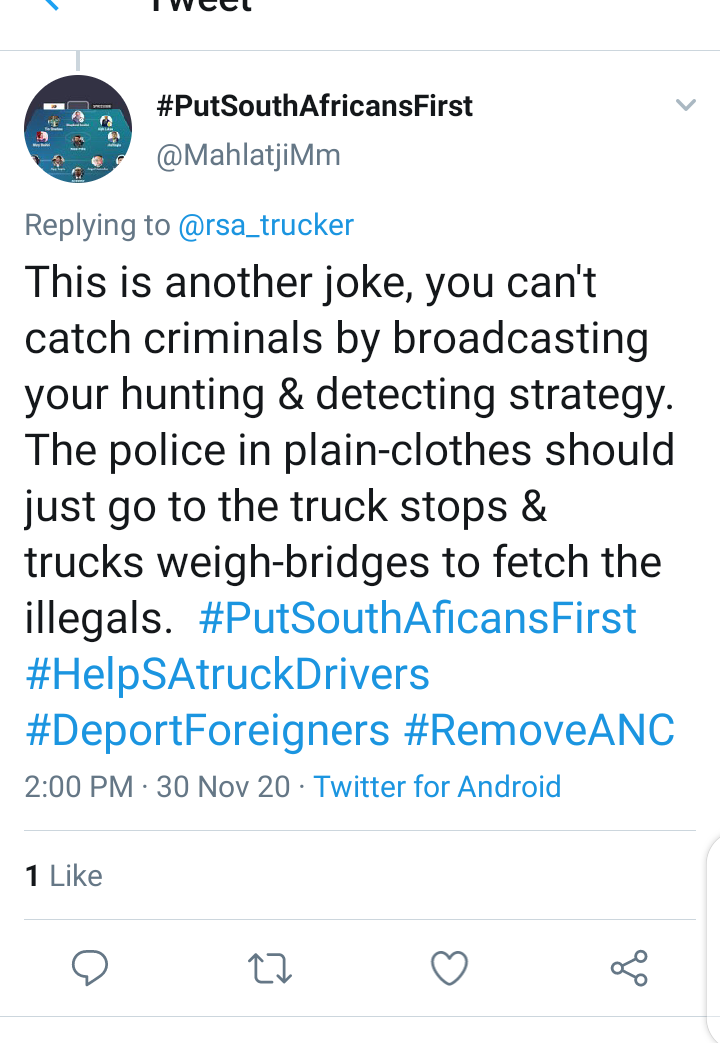 What can you say to this?