Zimbabweans Men are Overpopulating Our Communities, Helping their Wives to Extend families, Giving Births to More Kids -South Africans Cry Out
As the antagonism between south Africans and foreigners is yet to be resolved Despite the effort south Africa Government has put in place just to resolve the issue after south Africans complained to their Government that Foreigners are taking over their Jobs and Business.
South Africans Even went extreme to protects Demanding the immediate evacuation and Deportation of all illegal immigrants from Zimbabweans who cross the border illegally and enter south Africa.
Depsite all this south Africans are still complaining that Zimbabweans are overpopulating South Africa by producing more kids just to Claim south Africa certificate of citizen by Naturalization.
However, a south African man has taken to his Twitter account lamenting over the way Zimbabweans are giving birth to children and helping their wives to extend families.
According to him;
An Emerging Trend From Illegal Zimbabwean Men, Is That They're Now Helping Their Wives,Extended Families Illegally Cross The Borders and Settle in SAn Villages,Overpopulating Our Communities, Breeding and Producing More Kids! Our Country is Going Under Our Watch!Vuka Sizwe!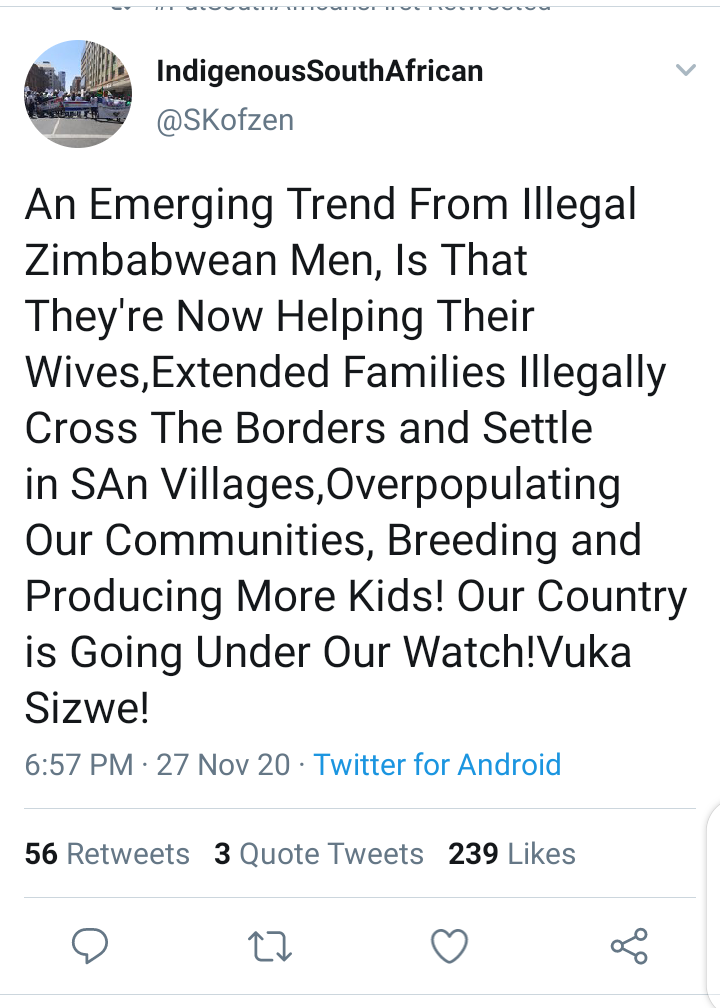 What can you say to this?