South Africans in Jubilations as Thembi Boss "Malcolm" Bought her a Car (Video)
More than Hundreds South Africans has taken to their various social media platforms to applaud Malcolm who is Thembi Boss for Allegedly Buying Thembi a Brand New Car.
South Africans were very much Happy about the incident Because it not all boss that do such a favor to Employer's.
But Malcolm was different and he proved how he love working with thembi by rewarding her with a brand new Car.
Below are some reactions by south Africans on Twitter;
@south
While some of you are busy exploiting & abusing foreign helpers Malcolm just bought Thembi a brand new car,he didn't tweet "Helpers are exhausting" like some of your favourite celebrities do!! Every job is important in this world remember that!!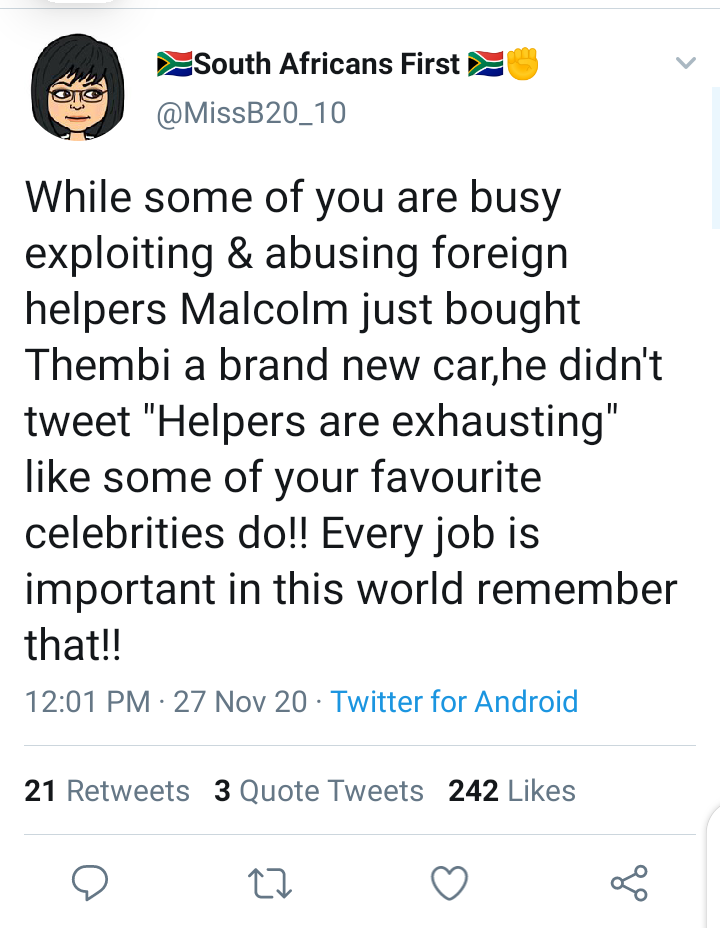 @Ubk
Before talking bad about Thembi and her employer can you at least make sure your own helper has a UIF. Your helpers don't even stay over 3 months because you a shitty boss. People even know where he got the money to buy her a car. People are miserable here.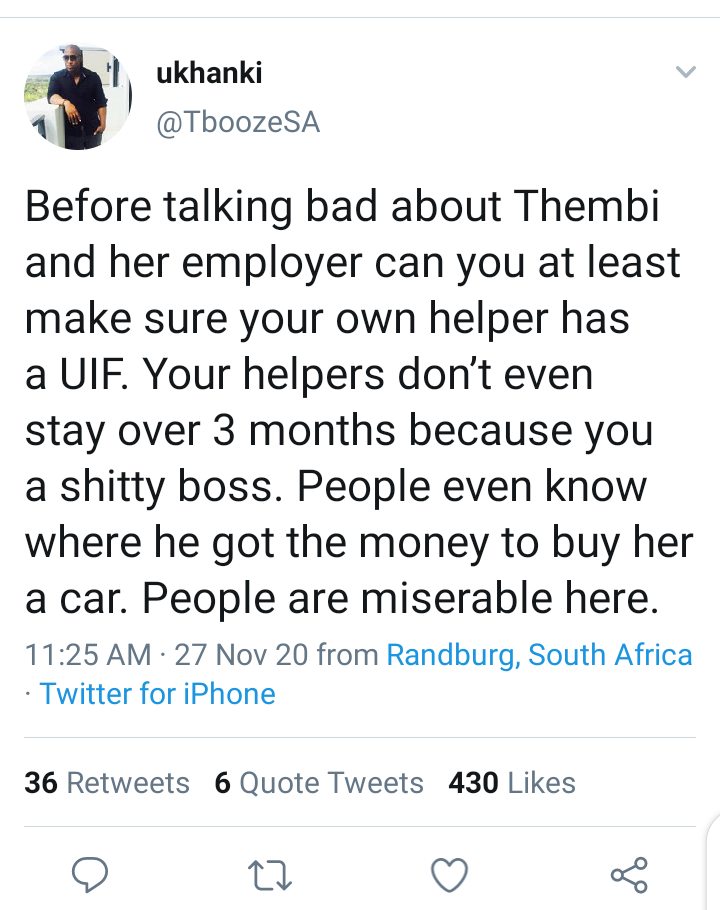 @Ousi
I am so annoyed at clueless people asking about the land..
Just be happy for Thembi!!!!..Aggg..
How many of domestic workers get Gifts like this…Just be happy for Thembi and stop your nonsense..It not like she ain't getting paid moc🤦🏾‍♀️..its her Job and she gets paid for it too.