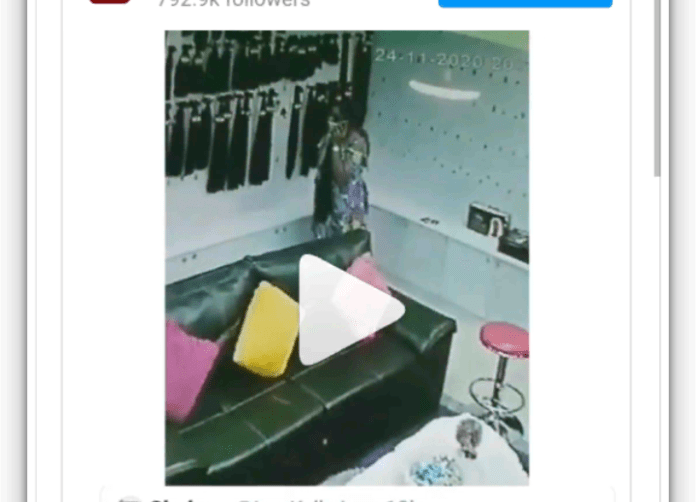 CCTV camera captured woman who stole hair worth N200000.(video)
CCTV footage captured the moment a lady went and stole away a bone straight hair, has gone viral.
Twitter user @IamKellyJoe shared the footage online, valued the hair bundle the lady stole at 200, 000 naira. The location of the incidence was not atated..