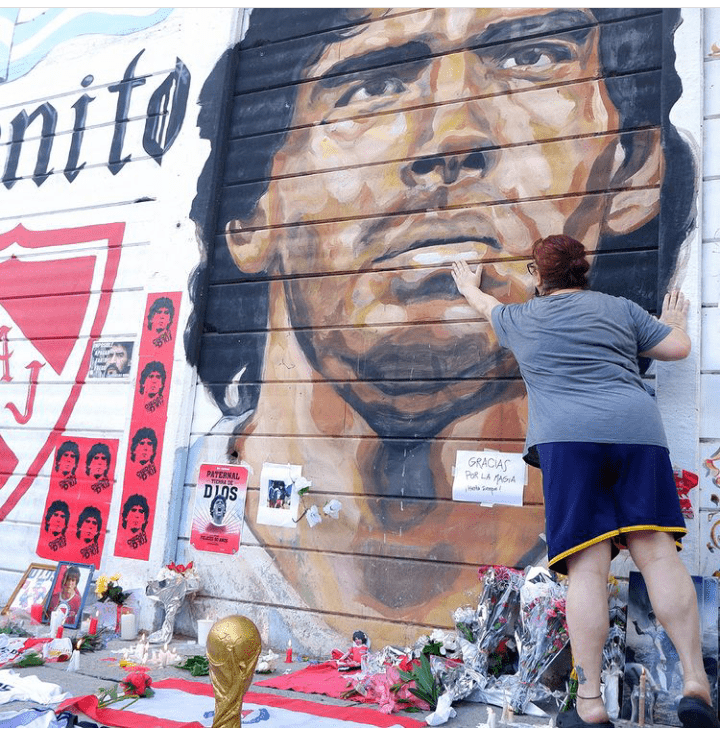 Fan murning and prayingto painting of Diego maradona in Argentina.
Wonder shall never end ..
A fan of Diego maradona was seen murning and praying to a painting in an alter outside Argentinos Juniors' Diego Maradona stadium yesterday November 25,2020 in Argentina.
It is understood that Diego Maradona was a talented footballer who gave his very best.He also gave his fans the best sporting moment to last for long..
May his soul rest in peace..
Please comment below and give him your last respect!!.