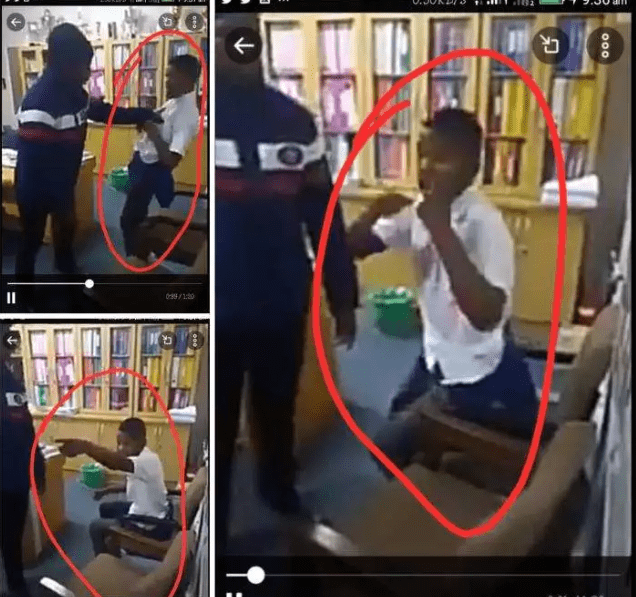 He Should Be Expelled for Doing this-See Moment SS1 Student Was Seen Fighting His Teacher In The Staff Room.
Students of secondary schools are now so bold and confident that they now even fight back at their teachers when these said teachers try to discipline them for their bad behaviour and misconduct.
The immoral behaviour of our secondary school students do not just expand to the public schools only, the act of indiscipline is now also very obvious in private schools these days.
A situation where teachers are being threatened by parents if their children get disciplined by the teachers thereby giving these students the power to misbehave and disrespect their teachers.
It is with these we bring to you one those moments a student was caught on video, fighting back at his teacher who was simply trying to discipline him for his immoral behaviour and misconduct.
The student was seen at some point fighting, shouting and struggling with his teacher all in the bid to disobey the teacher.
This scenario happened in the school staff room, however, the identity of the school where the occurrence took place must have been kept private probably in other to keep the dignity and prestige of the school.
Watch Video Below;
What can you say to this?