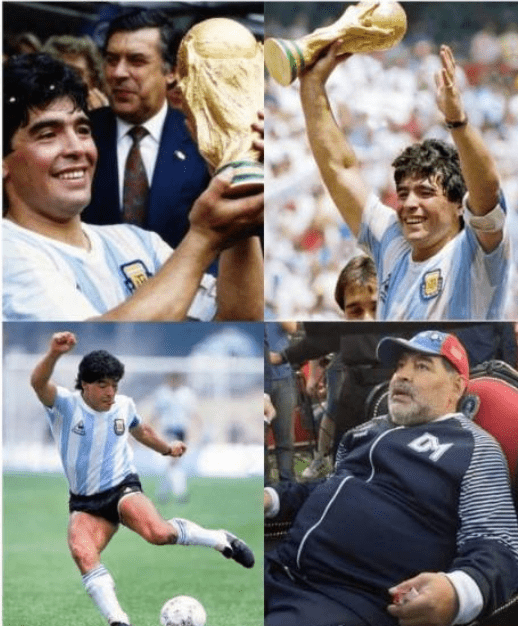 Breaking News: Legendary Footballer Diego Maradona has passed on At Age 60, May his Gentle Soul RIP
It is so unfortunately to announce to you that the great Argentina footballer of all time maradona has Allegedly pass away and the information is currently trending all over the social media after several media had Reported on their officials website.
Diego maradona was a great Argentina footballer who has brought alot of trophy to Argentina as a country and he even played during the World cup because of his skills Argentina were able to win the world Cup back which was a long time ago.
However, Diego maradona who is an Argentine football legend Diego Maradona has passed away at the age of 60 after suffering a heart attack.
The Gimnasia coach had been hospitalised at the start of November, days after celebrating the landmark birthday, after complaining of low spirits and fatigue.
Tests at the La Plata clinic revealed a blood clot on the brain, which doctors later revealed was operated on successfully.
Maradona was subsequently released from hospital as an outpatient to continue his convalescence, which he carried out in his dwelling in a private neighbourhood near Tigre, northern Buenos Aires.
Unfortunately he was replaced death this evening and the information is trending all over the media now and his fans are already Weeping over his departure.
Rip to the great Legend who has make Argentina proud in many occasions.
What can you say to this?