This is Bad! See the Wicked thing South Africans are Planning to do to Foreigners that are Working in SA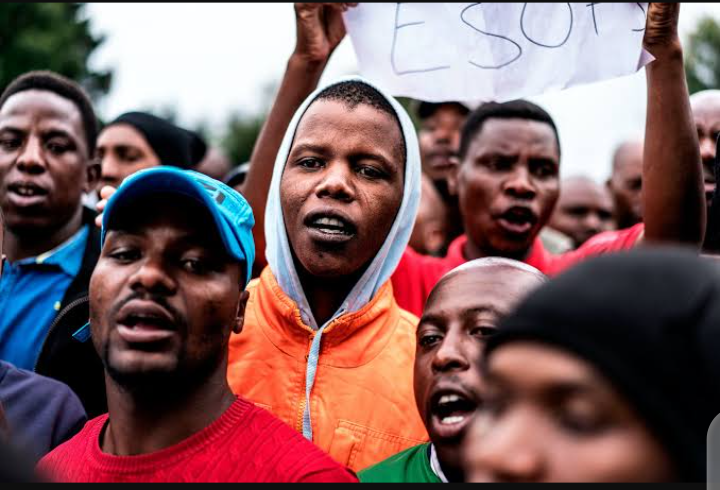 It is no longer a hidden thing that Most south Africans hate Foreigners due to the Cook up Story that Foreigners are responsible for their misfortune such like, unemployment, high rate of Crimes and social amenities destruction.
This Allegations by south Africans Against Foreigners has generated in the time past into Xenophobic Violent as many Foreigners lost their live to the incident.
However, south Africans has not really Given up on their goal of making Foreigners living in South Africa to Stay at Peace, some South Africans Even organized protects Demanding that all Foreigners living in South Africa should be fired from their job in order to replace them with south Africans.
Depsite all the illegal move by south Africans Against Foreigners, a South African man then took to his Twitter account announcing to his fellow south Africans that they are set to go to any company or place where Foreigners are to chase them out from their Jobs.
According to him;
We are coming for jobs unlawfully occupied by Foreigners. It's not a secret
Citizens who want to join the Team heading to Century City (Cape Town) to demand the dismissal of foreigners.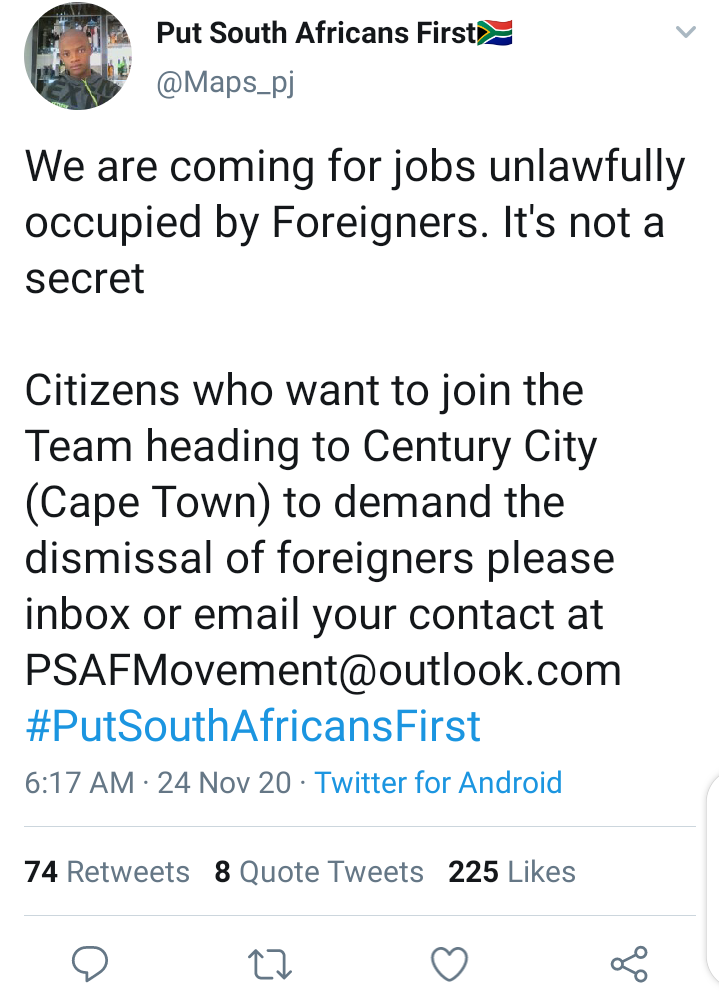 This can of act supposed to be carry out by south African Governments not that Citizens.
What can you say to this?