White took Land from South Africans and Gave it to Foreigners- South African Man Cry Out
South African man has Allegedly taken to his Twitter account explaining what white people did to South Africans which can be regarded as wicked act and south Africans were not able to do anything about it.
The south African man. Claimed that white people came to south Africans to stay instead they took farm land from south African unkown to Them and they gave it to Foreigner living in South Africa and it very sad .
According to him:
Sad! Whites came took land from South Africans and instead of giving back the land to its owners they give it to other foreigners who killed white farmers for land in Zimbabwe.South Africans we are on our own.Why did Zimbabweans leave their land they fought and killed for ???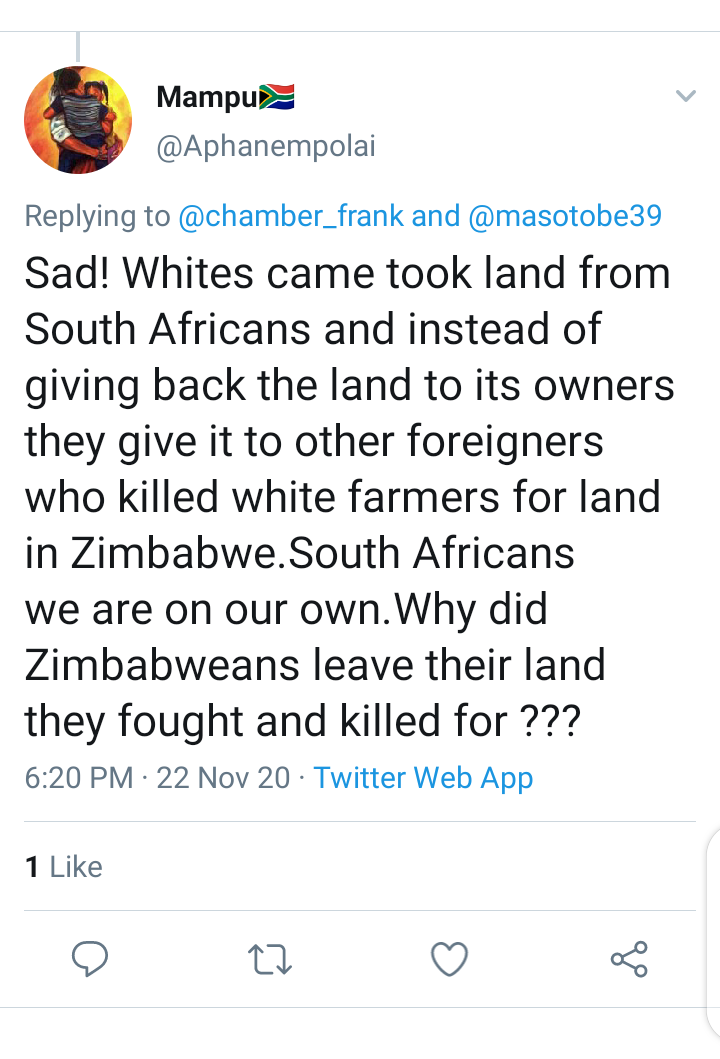 He also added that since white people have given South Africa land to Foreigners that render south Africans lonely and they are now in their own.
What can you say to this?