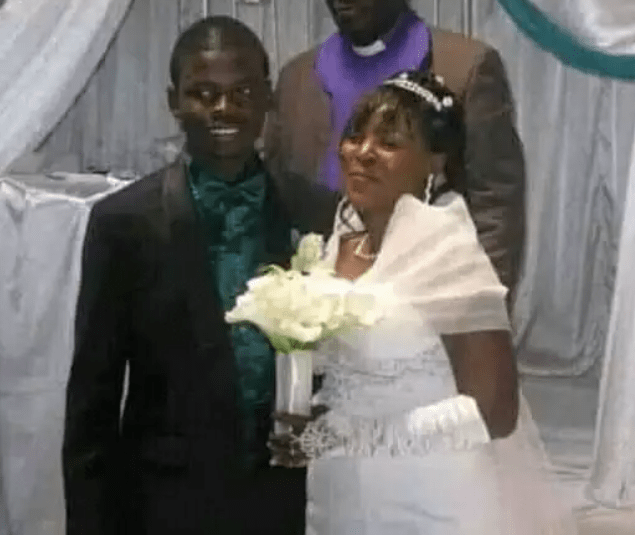 South Africans Reacted to the Old Wedding Pictures of Bushiri and his Wife Looking Poor but Now a Millionaire
Shepherd Bushiri is a multimillionaire pastor with a network of churches across Africa and main church is based in Pretoria South Africa. Bushiri was born on the 20th of February 1983.He is also known as Major 1. Bushiri is also a motivational speaker, author and businessman from Malawi. Je is currently staying in South Africa were his headquarters of his church is based. He is the founder of Enlightened Christian Gathering (ECG). Bushiri has claimed that he can walk on air and harness the power of God to cure people of H.I.V. He is one of Powerful prophets in South Africa with more than 0ne million followers.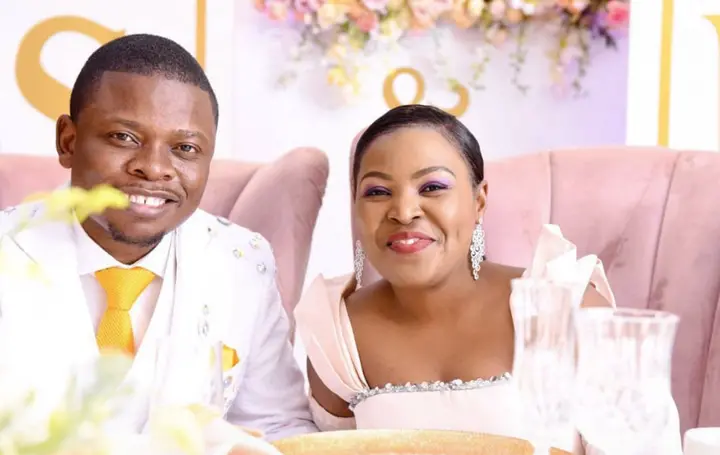 Bushiri is married to Mary Bushiri. Mary is commonly known as Prophetess Mary Bushiri. She formerly worked as an accountant in an international nongovernmental organisation. Today, Bushiri wife, Mary, is a prophetess who preaches just like her husband. Mary Bushiri Shepherd Bushiri got married in July 2011.The two are blessed with two daughters.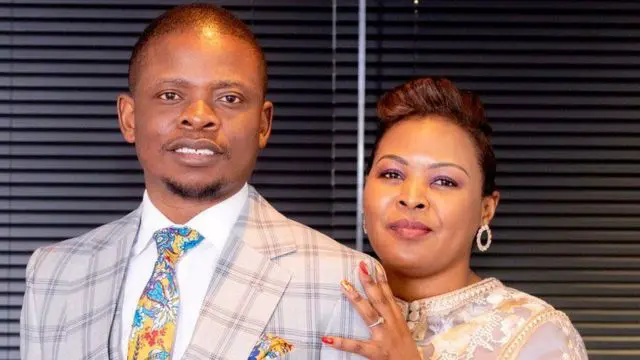 Their church started its operation in Malawi in 2010 and expanded through establishment of branches in African countries. In 2012 ECG began to operate in South Africa. In South Africa The church was opened a year after their wedding. The two they first came in South Africa in 2006.
Someone posted a picture of Bushiri's wedding on Twitter that left many people in Stitches. Many were saying they are not ugly they just need to have money. Looking at the picture you can tell that money can change you.The two looked ugly before coming to South Africa and collect offerings. See the picture below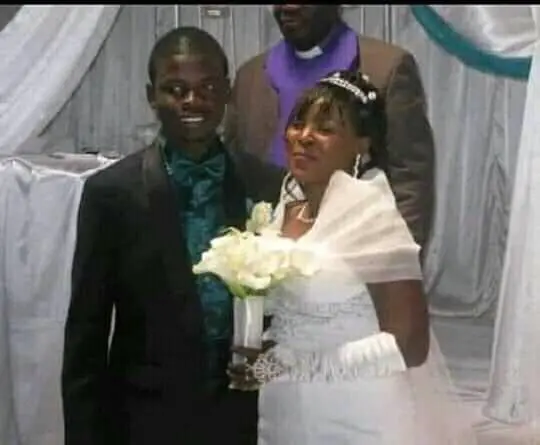 Below are Tweeps comments.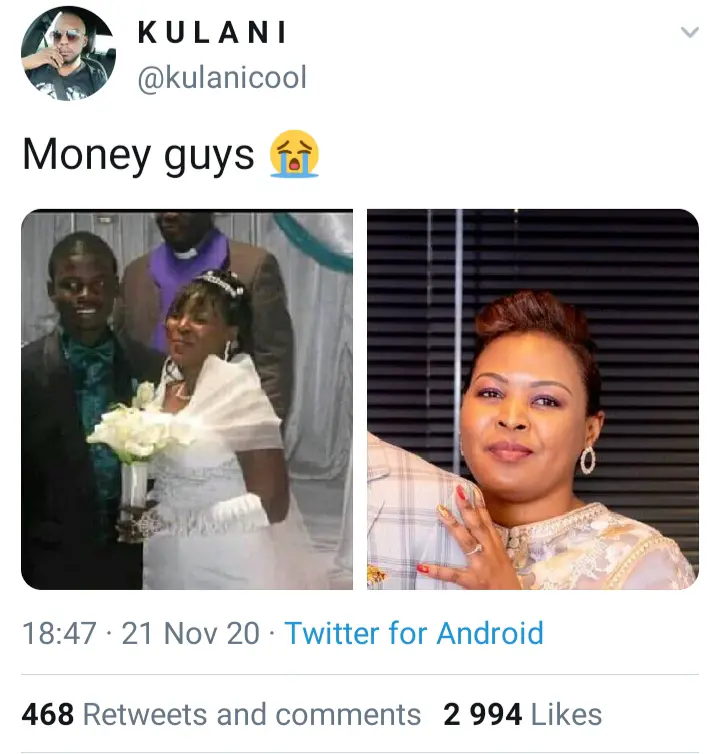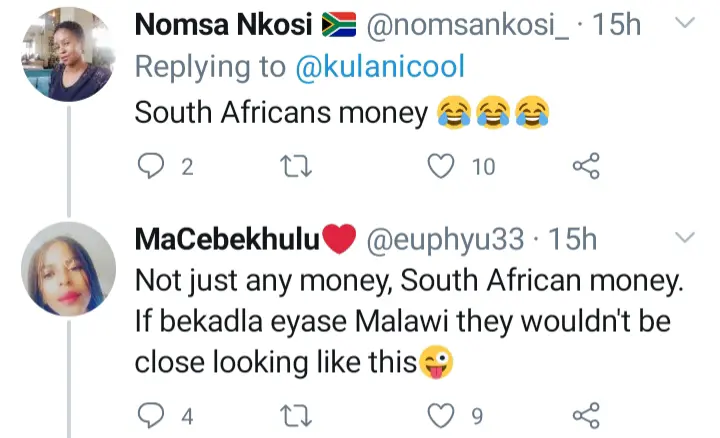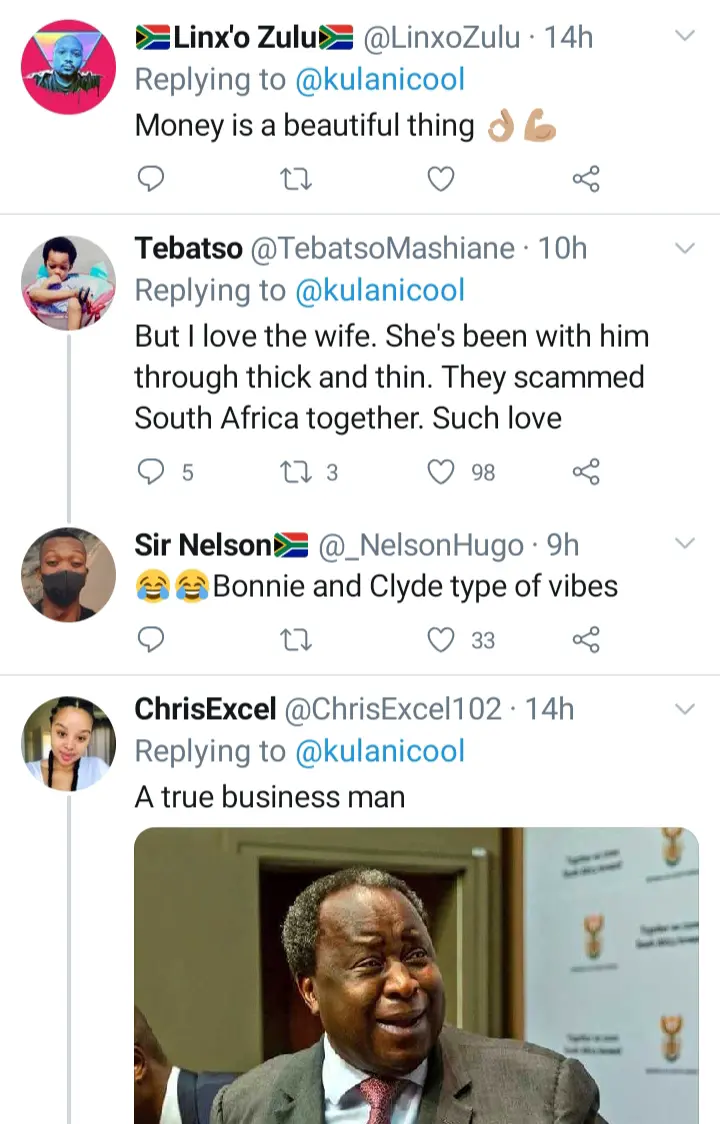 Please like,share and comment