South Africa is Nothing Without Us, We are Assets- Nigerian Man tell South Africans
Nigerian Man has taken to his Twitter account announcing to south Africans about the danger to come if Nigerians in South Africa should leave south Africa.
The Nigerian man Stated that, south Africans are going to beg them to come back to south Africa if they should Leave, because south Africa is nothing without them and they are the biggest asset in south Africa.
According to him;
SA is finished without us, we are assets no liability. U will beg us to come if we leave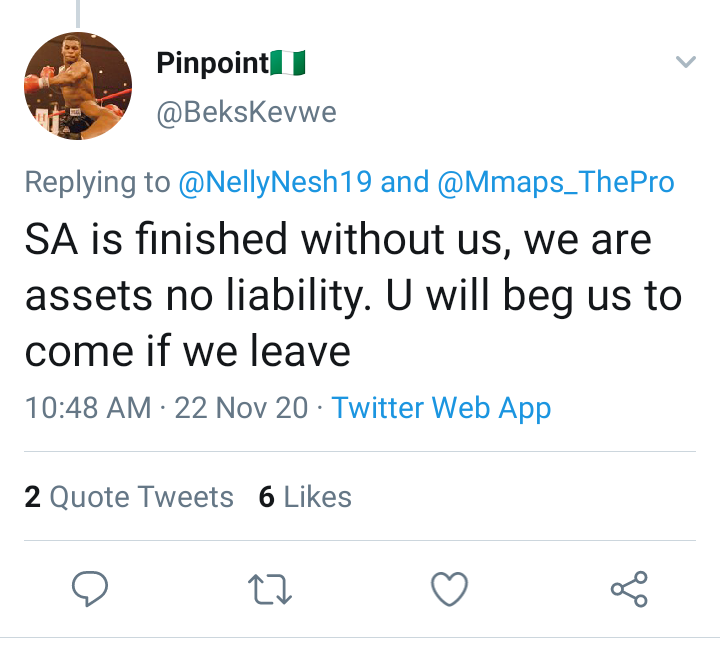 Below are some reactions by south Africans on Twitter;
@Zish
An asset of drugs and human trafficking. We have been living peacefully without you fuckers for many years, when you guys arrived here we were doing just fine so please leave peacefully b4 we organise a war you will never forget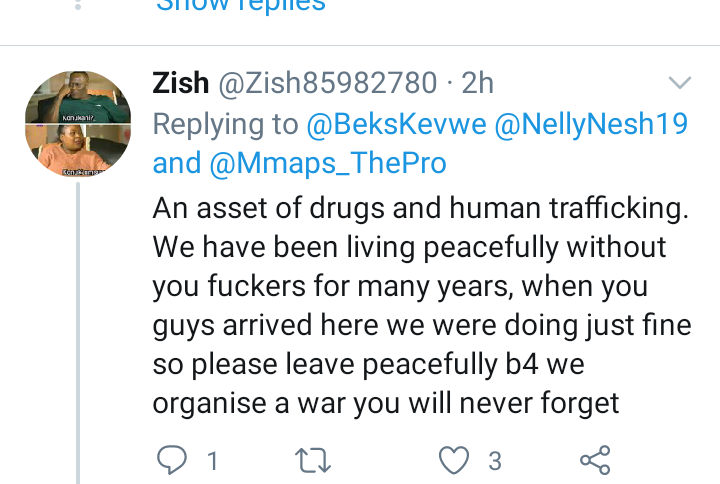 @Kame
Long as you are a illegal immigrant you not an asset. We love are fellow Africans yet please lodge in South Africa with legal documentation and do no harm to our sisters.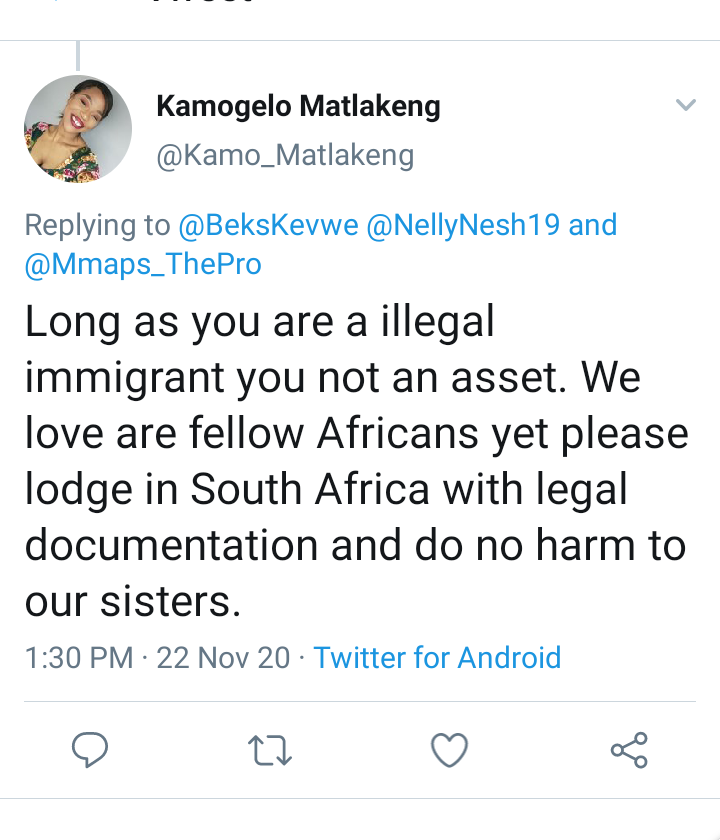 What can you say to this?