Bushiri Prayers are Working; See the Terrible Thing that Happened in South Africa Few Weeks after Bushiri Left SA (video)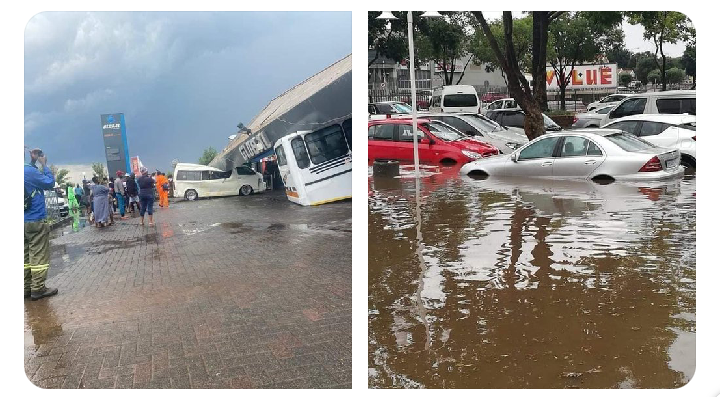 Well, we all aware that prophet Bushiri was Accused of Defrauding his church members and some of them testify against him Which later Resulted to his Arrest and immediately he was granted Bail he flee from South Africa to malawi for safety.
Due to that, alot of South Africans were looking for him to arrest again because his case was never resolve Before he left south Africa to malawi.
While on the issue, few later a terrible disaster occurred in South Africa which has never been before and alot of people are claiming it is a punishment to south Africans for Allegedly Accusing Prophet Bushiri of Fraud and seeking to harm him.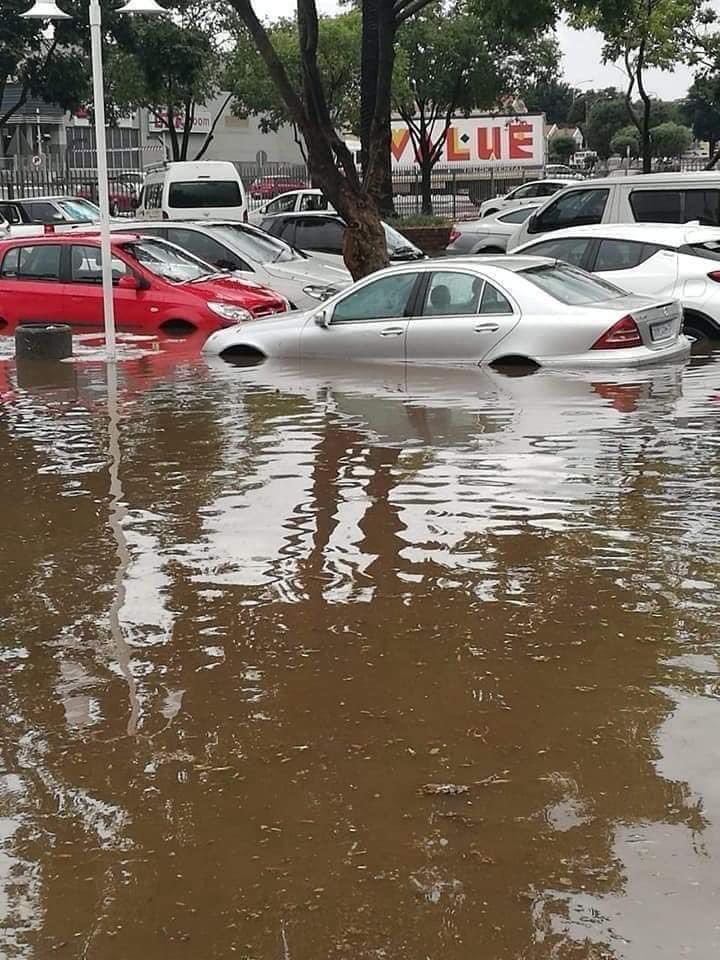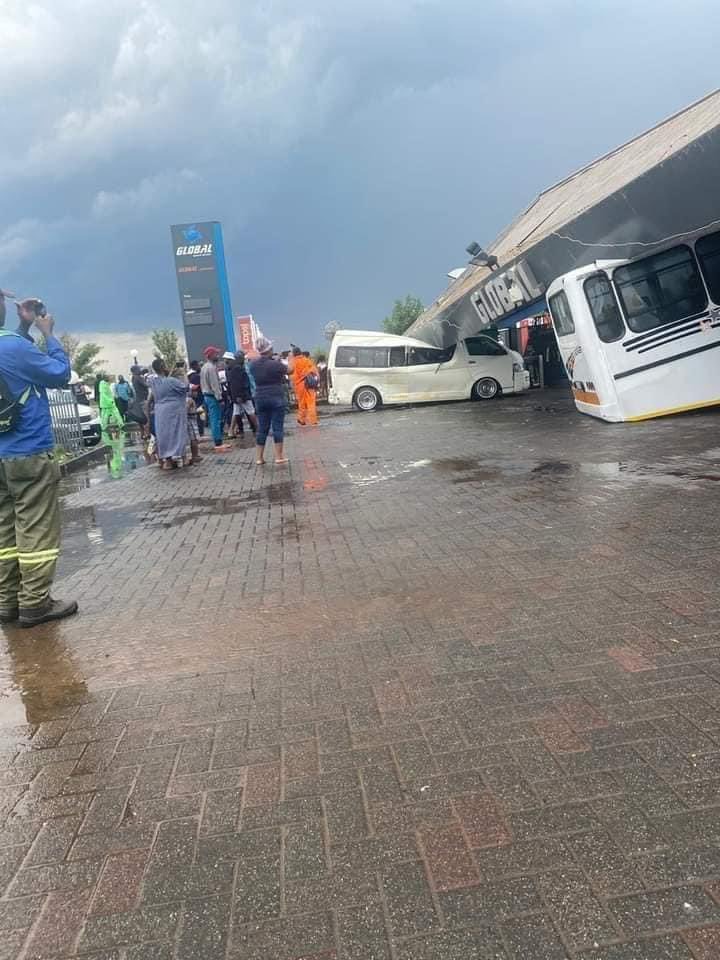 Below are some reactions by south Africans on Twitter;
@Fikile
The problem is not papa, papa never brought his followers frm Malawi. Papa saw stupid south africans & utilized the opportunity. The problem is with those who follow papa, instead of following God
@Philip
This country always experience floods year and year out. Even when the so called fugitive criminal papa was in this country we had this kinda floods, so now what is it that makes u think is a punishment for treating that hooligan badly. God won't punish us because of Bushiri.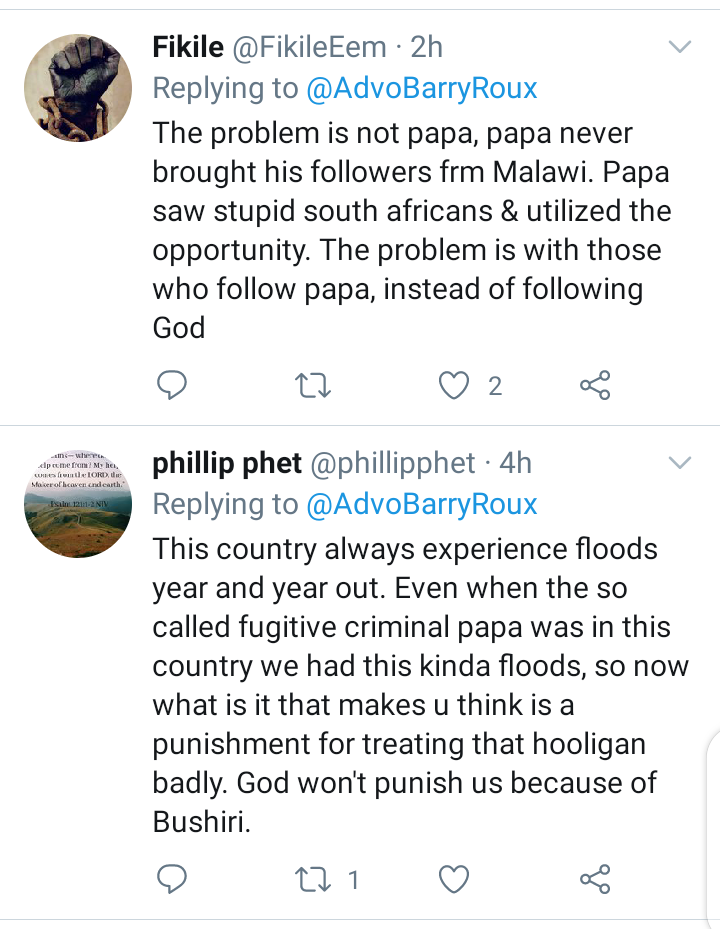 @th
It's an old age tendency to connect God and meteorology, apparently because this is the most effective way of meting out a punishment to wayward mammals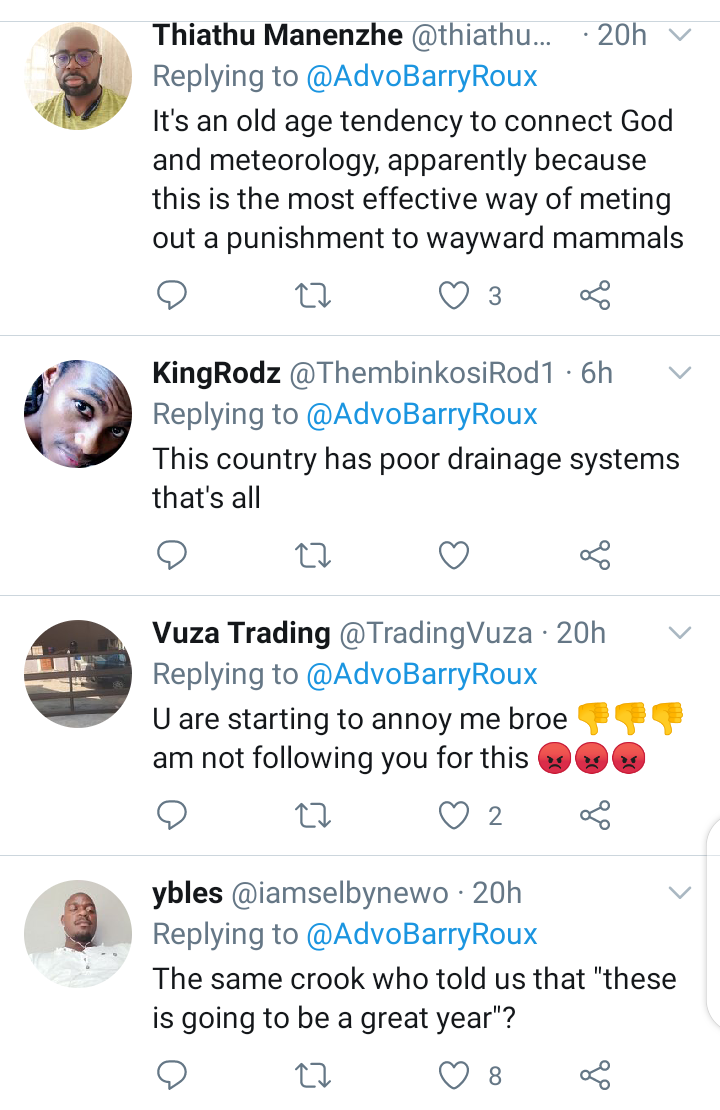 @Asho.
🎣🍿God who did not do anything when his one and only son was nailed to the cross ? that God? And u are saying he is doing what for bushiri?…yeah that sounds like him https://t.co/v0noVKPMeK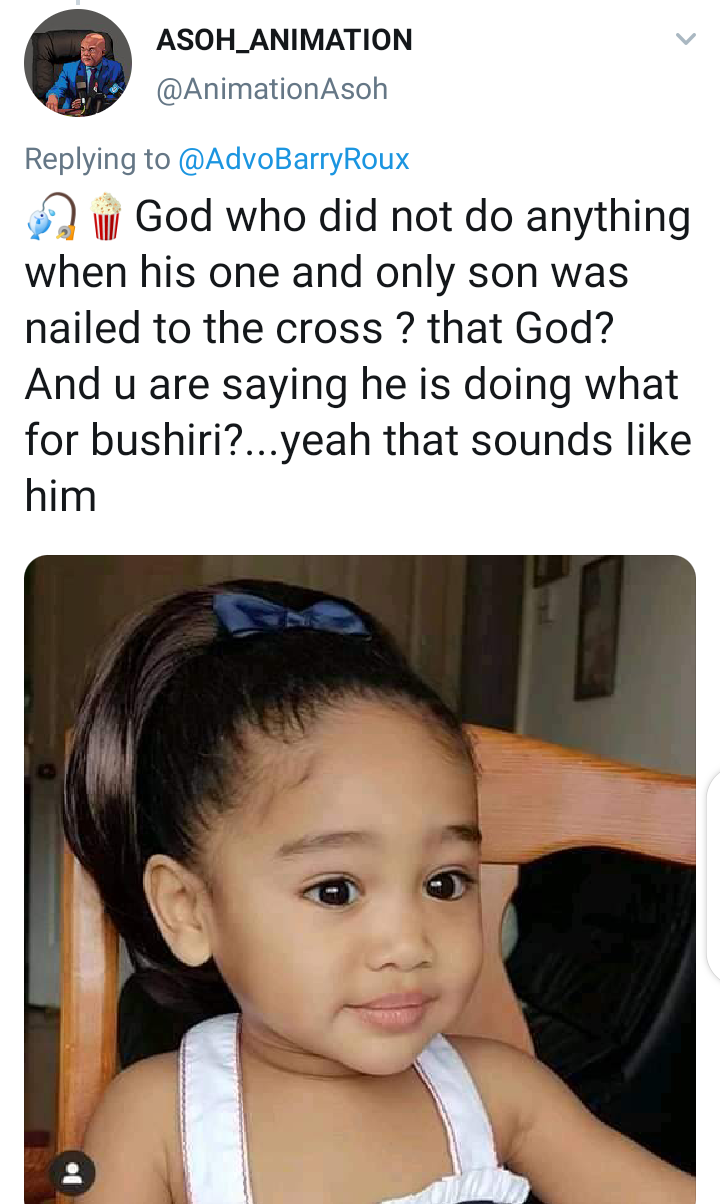 What can you say to this?