Pregnant Lady Burst into Tears after her Boyfriend beat Her Up Destroyed all her Property (Video)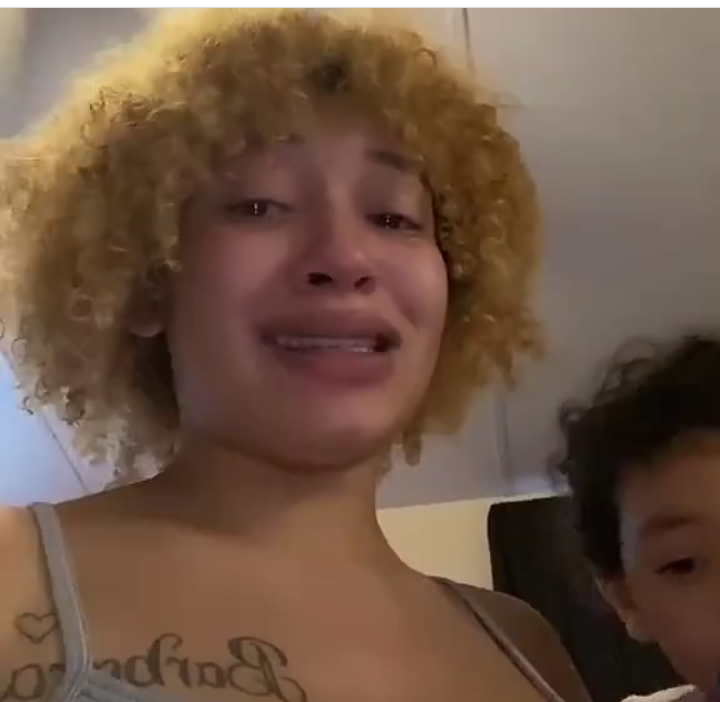 Abusive relationship is like a death sentence many People can be unfortunate and they would be able to come out Clean due to some circumstances.
People Who have experience abusive relationship has Allegedly warn others to make sure they run away from any relationship once they noticed that their Partner is abusive.
It also recommend that one should throw away any believe that the man or woman who is abusive is going to change one day that is just a matter of time, such thing are rare to happen due to that any one should stay clear from any abusive relationship.
However, as I was surfing through the social media I came across a video footage which expose the moment a white lady was in tears saying " my boyfriend has been abusing me, Destroy all my things despite knowing I was pregnant Also carry a baby".
The video footage was so Emotional and I felt her empathy for a woman who is pregnant Also with a child being abuse by Boyfriend is an act of wickedness.
Watch Video Below;
What can you say to this?