See a 21 Years Old Boy Who Can't Speak, Eats Grass And Likes Playing In The Jungle (Photos)
There are many people in this world that are born different, everybody are not entirely that same in some circumstances, many people are born with some disabilities and this is not their fault.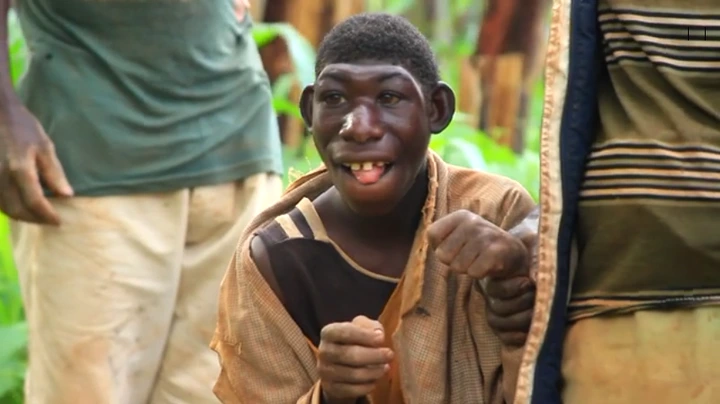 A video was released on youtube recently, by Afrimax Rwanda a popular youtube channel, the uploaded video was of a young man who was born differently, he lives a special different kind of life.
It all happened in a place in Rwanda , this young man lives a life of misery, his life people could not understand.
According to the video he was given birth to in the year 1999, making him 21 year old as at now, his appearance was not really appreciating to many people, as his facial looks, looks like that of an African chimpanzee as described, and because of this many people both young and old have mocked and bullied.
The young man's mom explained that her son's life is a miracle even from the beginning.
"The love of a mother.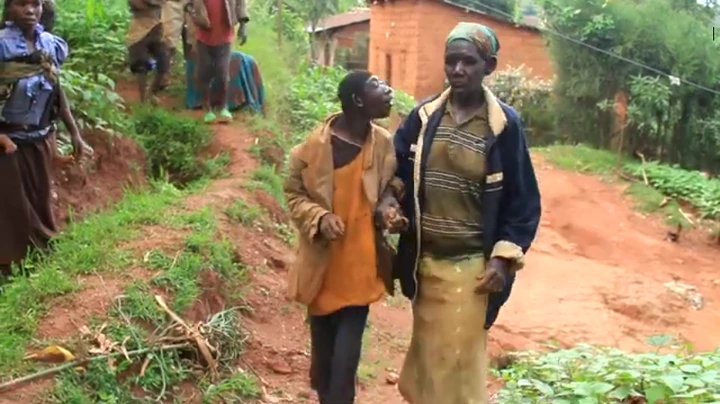 According to the boy's mom, she said she named the boy Zanzimana Ellie, and he was a product of his father and her, after pleading with God to Grant them lasting gift after long year of giving birth to above 5 children that perished immediately they were given birth to, it was a difficult life for the father and mother after constantly losing their babies.
For their sixed child who turned out to be Ellie, the mother and father asked God for even an "abnormal child as long as he/she wouldn't die."
Nine months after her pregnancy, the mother gave birth to Ellie who appeared to be mysterious from the first day.
That he had been born a really tiny baby with a below average small head and doctors assured her that she'll end up having trouble raising the kid.
For the mother and her husband, they didn't mind encountering trouble as long as the child would live to adulthood.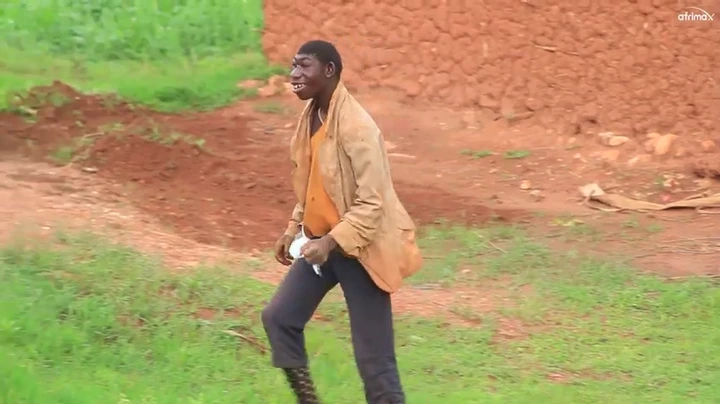 The doctors seemed to have predicted it right because 21 years after his birth, Ellie doesn't speak because he can't, his head can't support a formal education and he likes life in the jungle and running everywhere all the time.
His mother even revealed that she feeds him grass like an animal and will always have to chase after him to bring him home when evening comes.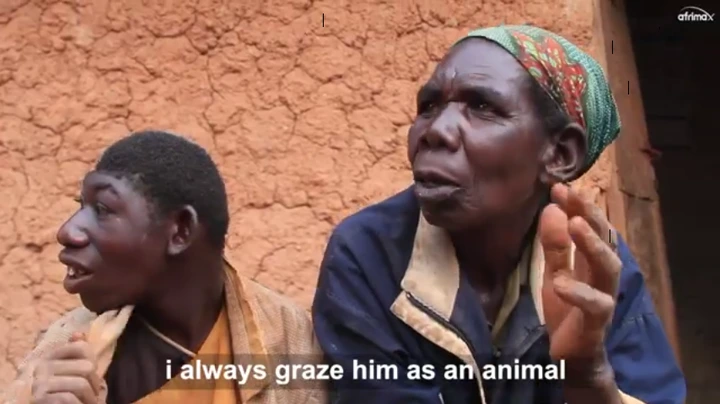 He's never been to class and would probably live that way unless landing a good samaritan who will train him to cope with normal humans.
Below are screengrabs of Ellie in the video.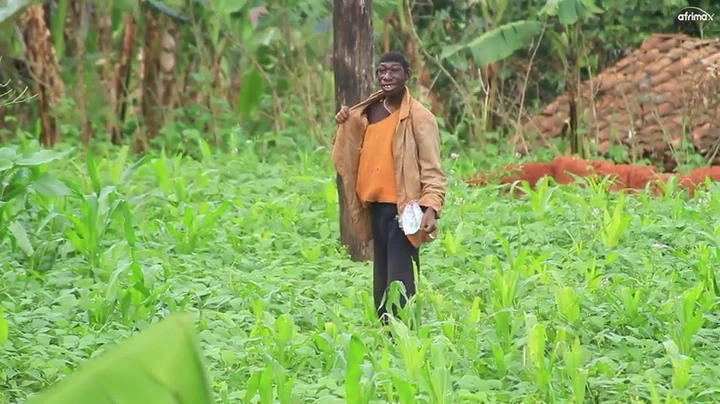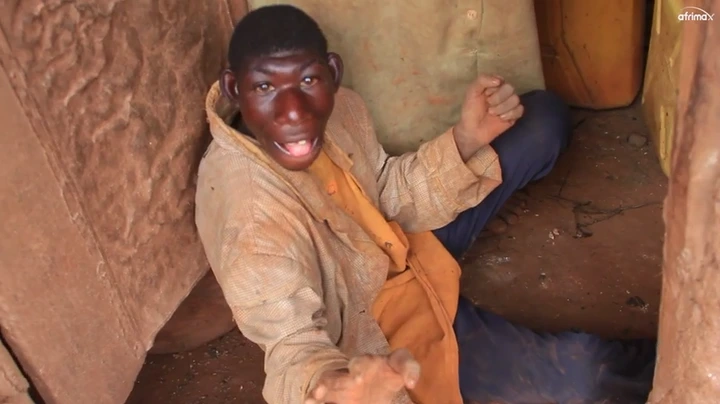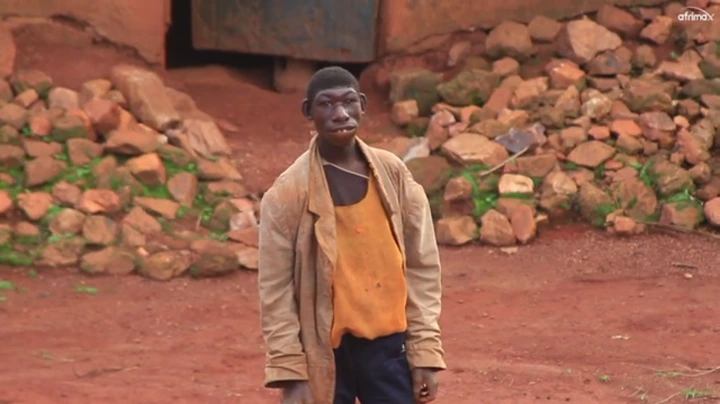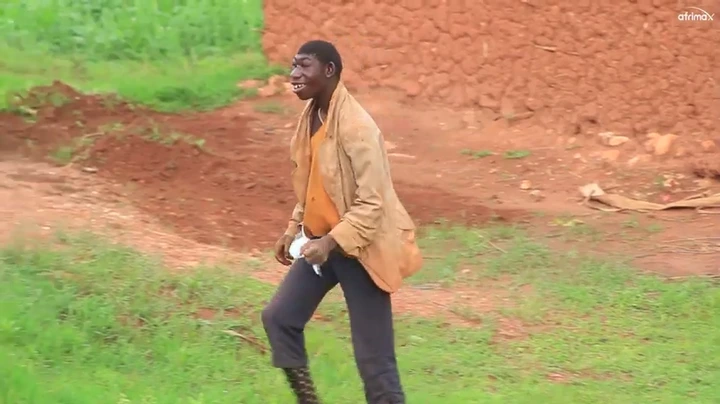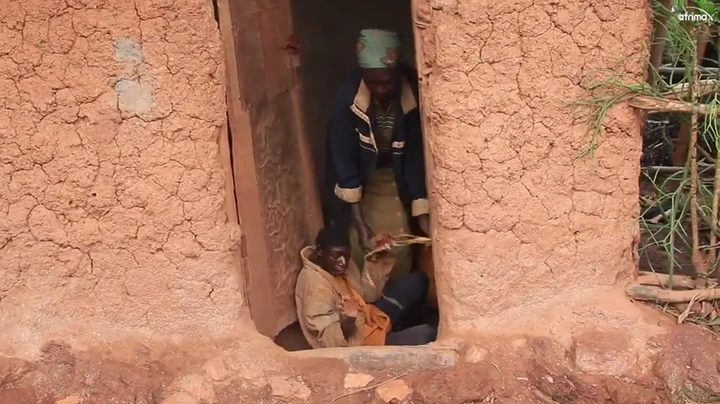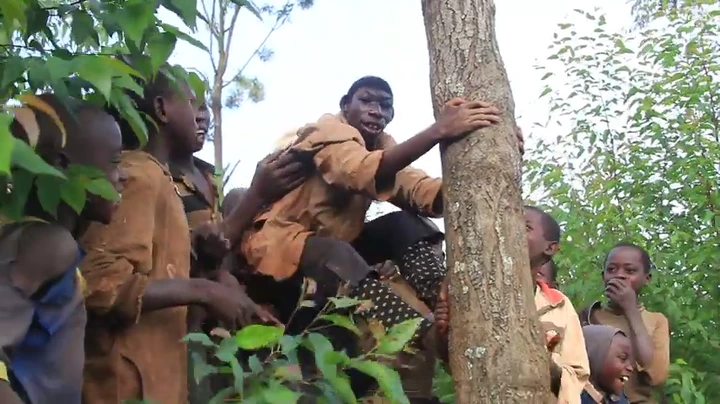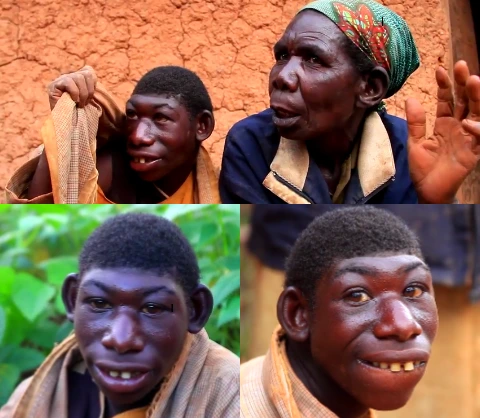 Click on the link below to watch him and listen to his story.