South Africans Make Mockery of Jacob Zuma as Raymond Zondo told him "I'm not your friend"
South Africans has Reacted to the current antagonism between Jacob Zuma and Raymond Zondo after Raymond Zondo Allegedly told Jacob Zuma that they were never friends.
Yet Jacob Zuma insisted that they were friends inspite what Raymond Zondo told Jacob Zuma face to face saying
"I'm not your friend", the statements triggered the reactions of south Africans in Twitter as they all reacted in different perspective on the issue.
Below are some reactions by south Africans on Twitter;
@Phoka
With my untutored mind in the faculty of law l think JZ is deliberately derailing the commission so that he can't be cross examined until March when it's tenor expires…Then he can't be implicated.The question is if he knows that he is innocent why is he scared to be examined?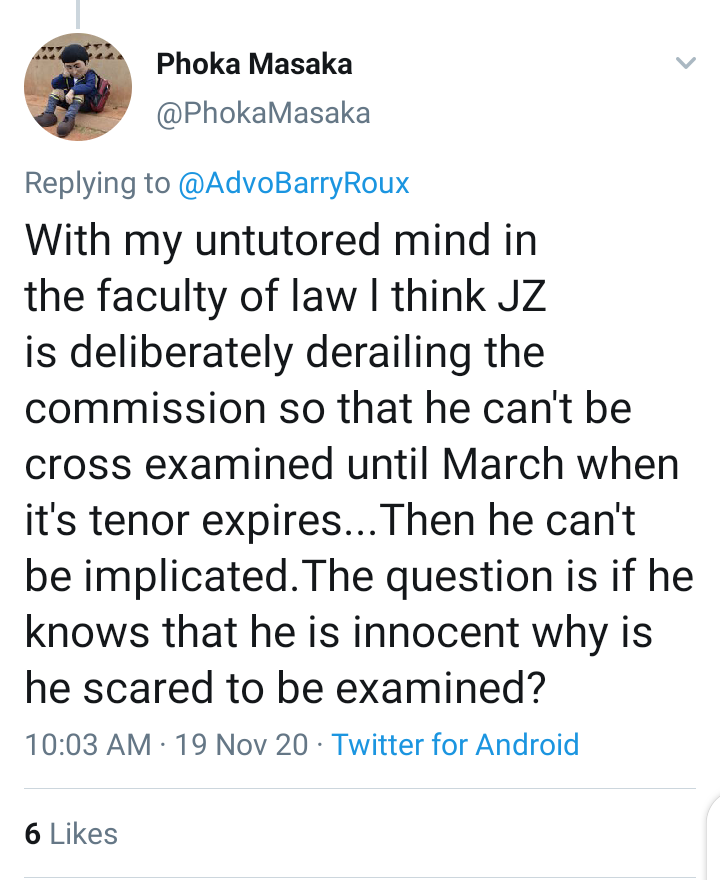 @thisa
Whatever happening in that commission is a chess game, now Zuma's move are useless, so Zondo checkmate on this round. Hey Kunzima 😂😂, that "I'm not your friend" did all the trick https://t.co/bI3PW1gIZC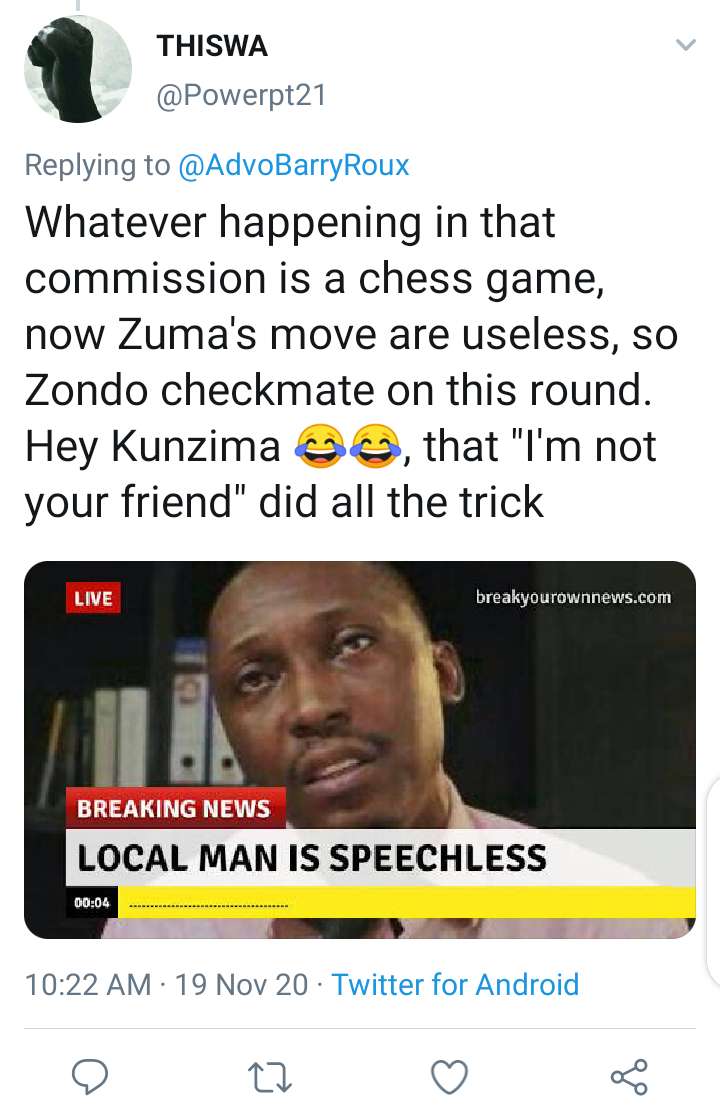 @Nelly
Zondo Commission was started to tell us that there is a crime called state capture and Zuma is responsible for it. They called Zuma's haters to testify that, now it's to time to produce a report they're confused by definition of state capture & how to prove it🤣 #ZondoCommission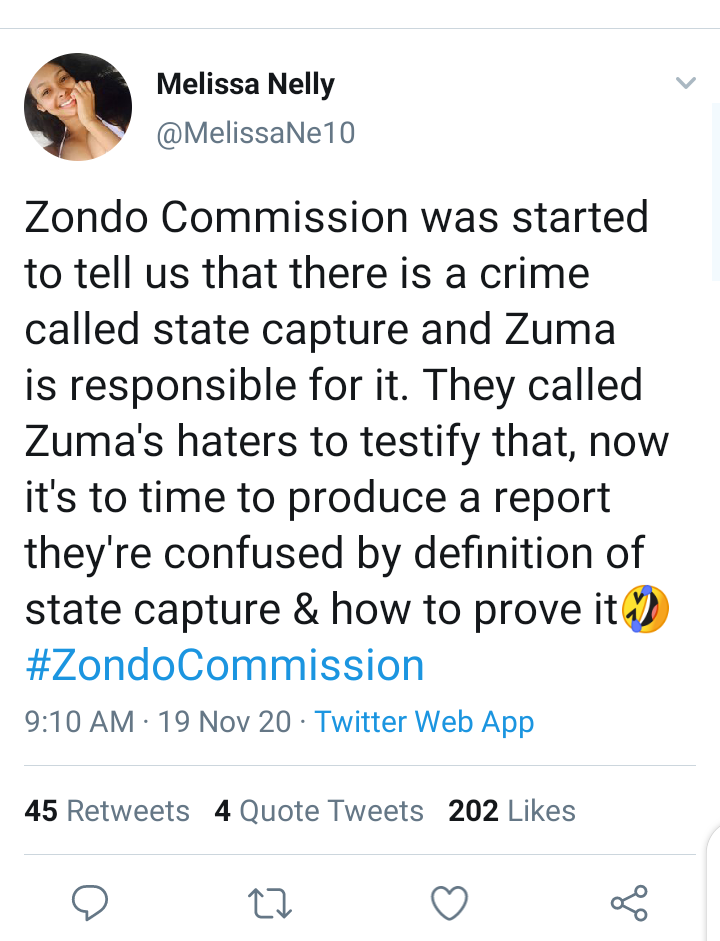 @montho
You are my friend Zondo "says Zuma" and if you feel otherwise, that's your problem. We are friends oksalayo, like it or not!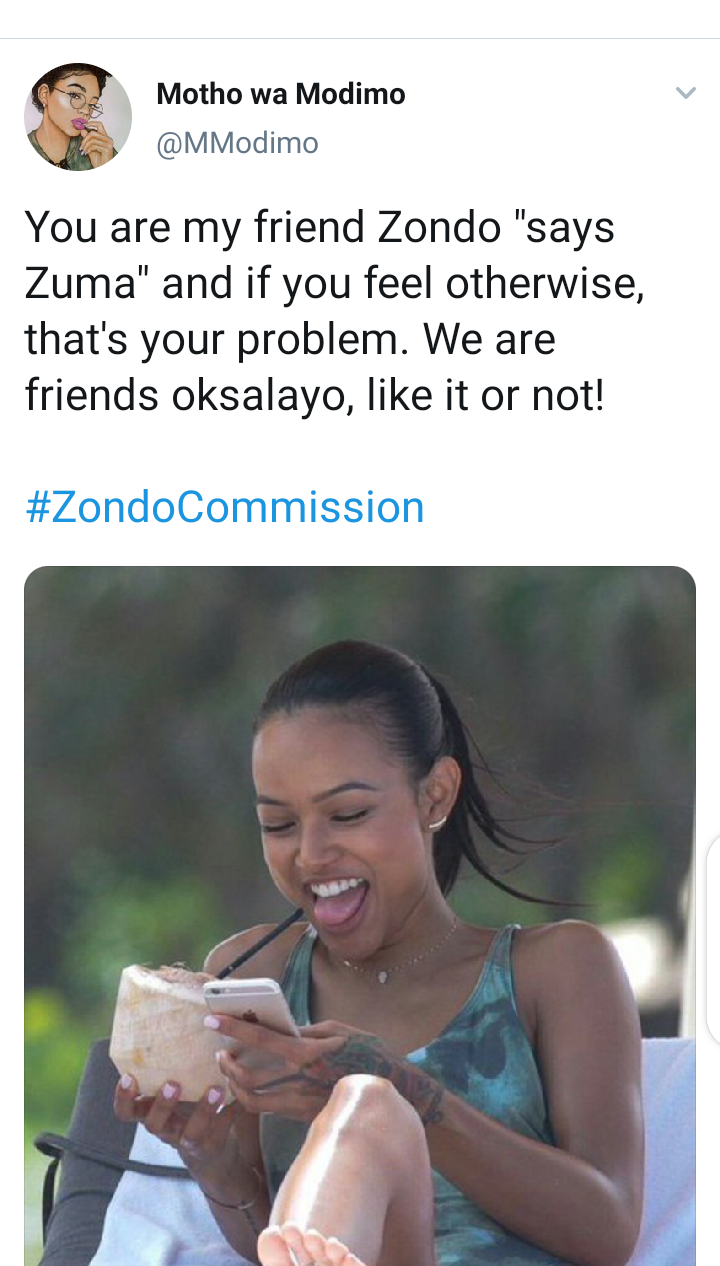 @maga
Jacob Zuma appointed Judge Zondo to head the commission and now he wants the judge to rescue himself because he's implicated #ZondoCommission https://t.co/qy45YYo9UN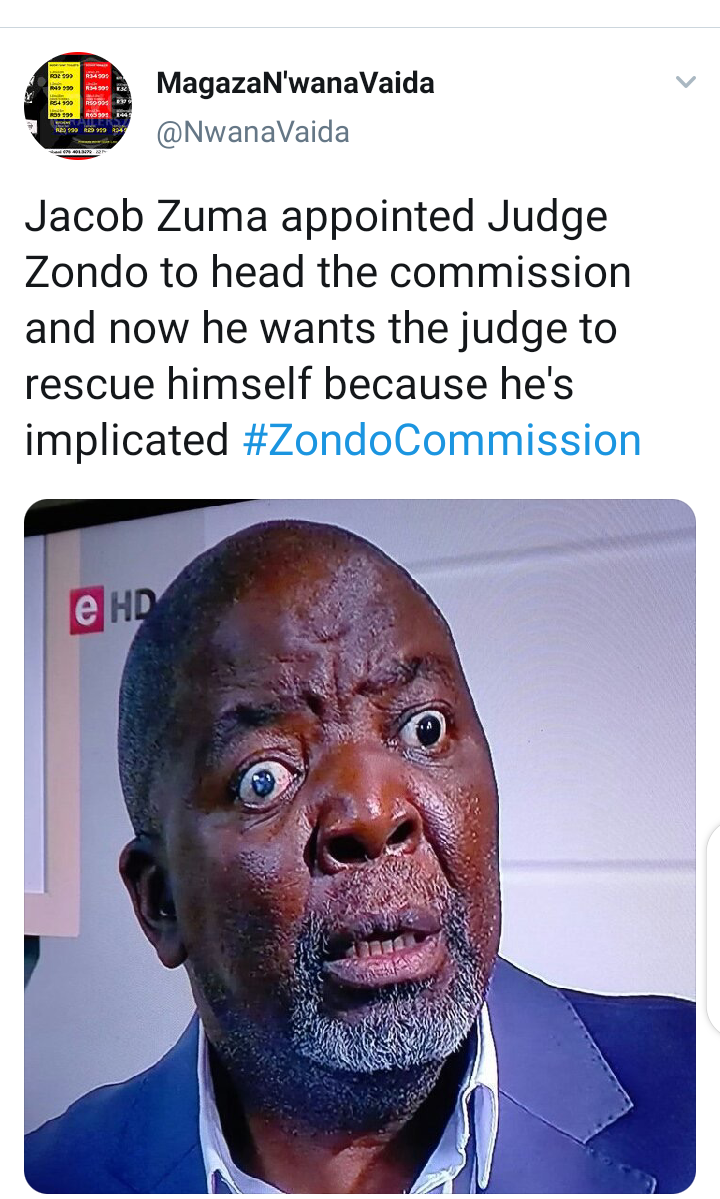 What can you say to this?