Malawian government We Never Give Up Bushiri to be Trials in South Africa just like that- See Why (Video)
Malawian government has a certain level of respect for Bushiri and they are going to do their best to make sure that prophet Bushiri is never harm or extradited to South Africa just like that.
A video footage has reveals how Bushiri was highly treated and welcome when he came to malawi like a king, thinking that malawian Government will give up Bushiri just like that is never going to be a dream come through.
Below are some reactions by south Africans on Twitter;
@Phela
Malawians will applaud their own as he was making billions from our country to uplift his country. Lots of investments Bushiri has done there and their economy is doing well from him sharing his money with him. Let him be and not come back rather. It's useless fighting him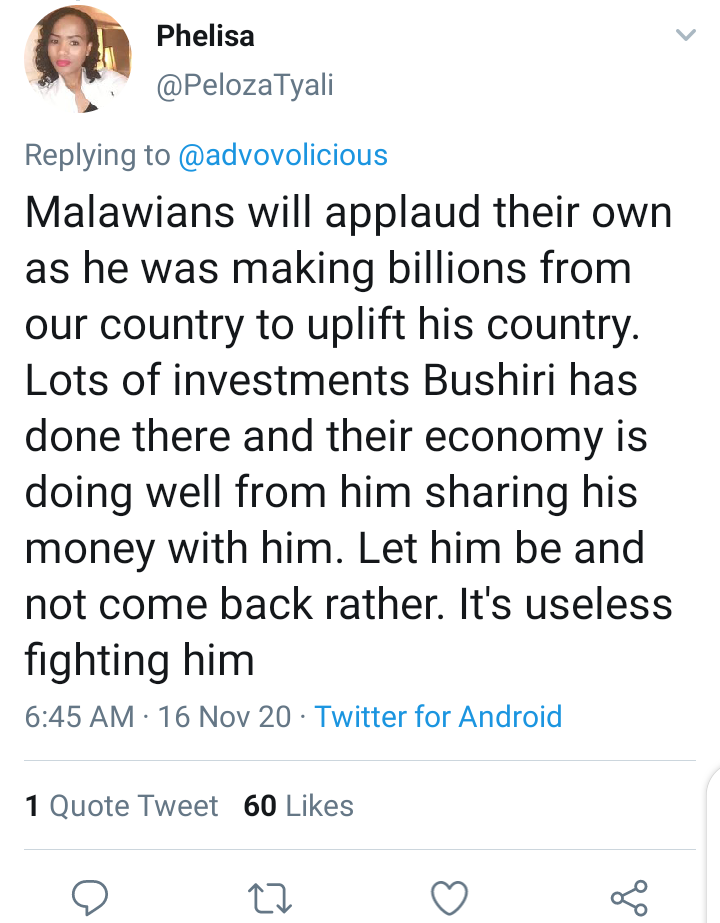 @ma
His making alot in this country and sent it back to his country… stupid folks this side with money. Nigerian prophet did the same. They all come here to make money, coz it's easier to make money in south africa, because people are easily fooled. And people will neber realise it .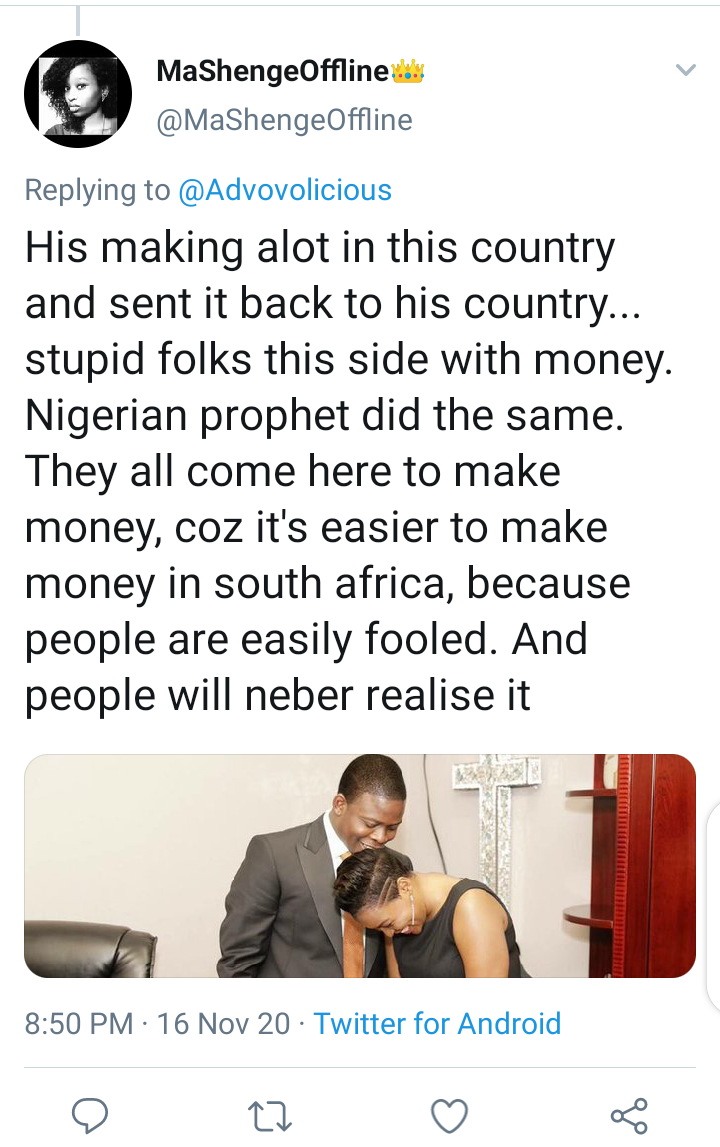 @Kiwi
Hey that guy is very rich, the church money is just pocket money. The guy has overseas accounts and investments, that guy is smart. Why don't you ask yourself that he is not fighting for assets they he left here even the money he left. He is super rich with over 7 companies
@dont
We are going to learn a lot about this case. Check this he left and even tell everyone that he is in Malawi. Corrupt SA will act because of Anger yet forgetting the loops holes. What will happen if FBI comes inside we don't know. Many secrets will be out about our Country many.
If he was running with so many access and his intellect he should went to Malawi then leave to USA or Russia. This about it. Why did he let them know that he left. People are fighting Bushiri. How many access that Bushiri have in the world including Leverage. Think about it.
I know you are all angry but how many people that we know or not knowing have left the country. Eg Senzo killers. In SA people time travel and vanish. This country is a mess you all know this. Things vanish in SA, Where are the Gupta
Zi:
If his government thinks so highly of him, why did they let him leave? They should have made the environment there conducive for him to preach, to make his millions, to grow his schemes. Now they are not releasing him back to South Africa to clear his "innocent name".
Tebo:
i want justice 4 everyone who was wronged bt it really is becoming pathetic how most South Africans & some politicians are obsessed with extradition of the Bishiris. If SA government spent as much effort on eradicating real crimes such as GBV,murders, rape it wud be commendable
Watch Video Below;
What can you say to this? follow us on Twitter for more updates @LegitpotNg