Americans Reacted After Donald Trump's Posted " True Electoral Count Shows Trump Wining" on Twitter
More than Hundreds Americans has reacted to the alleged article that was published on Twitter by a News media revealing that true electoral Counting exposed that Donald Trump's is leading in the current US presidential election.
After the information got disseminated on Twitter the president of America Donald Trump's reposted it on his Twitter account in order to create awareness about the fraudulent activities that is going on at the electoral votes counting.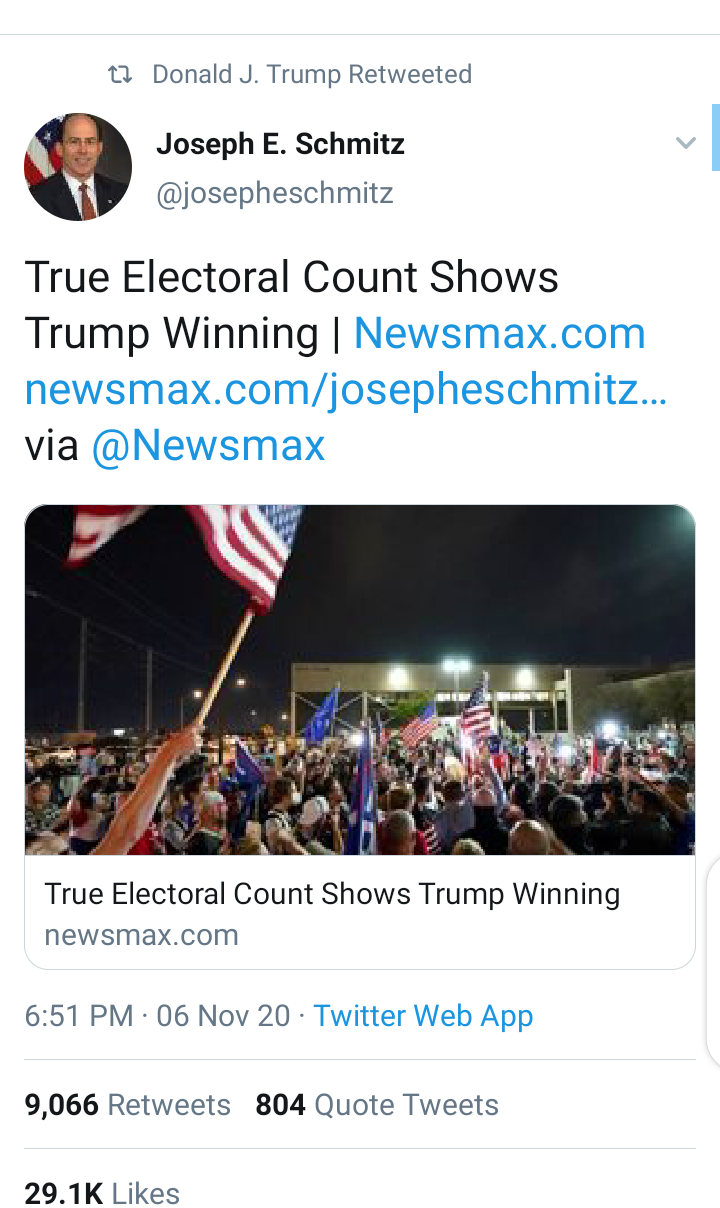 Below are some reactions by Americans on Twitter;
@isaac
Why would Trump's electoral count be 268 if those states are too close to call? If it's because he was ahead "for 48 hours after election night," then Biden's count should be 270 already, since he's been leading AZ and NV for a few days now.
@nick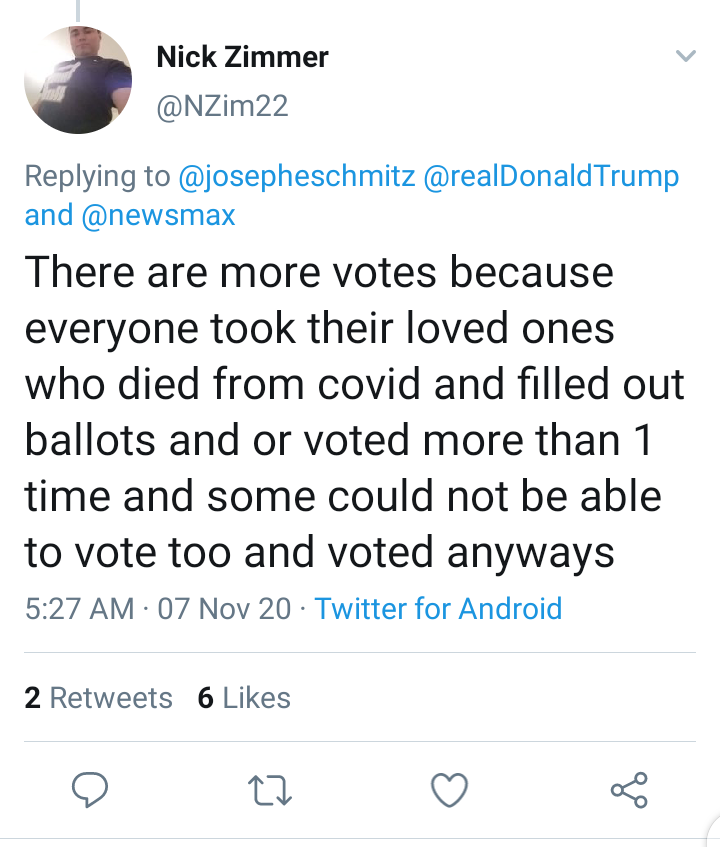 There are more votes because everyone took their loved ones who died from covid and filled out ballots and or voted more than 1 time and some could not be able to vote too and voted anyways
@the
🤷‍♂️ evidence??? Then it is vitally important to take it to a court of law. But few random conspiracies will not hold up in any court, even the high court needs actual evidence, not memes. Just But because Trump says there's fraud, doesn't make it a fact, he's just a sore loser🤷‍♂️
@true
Good one. What do you mean true count? Is there some special math formula that's different if you're a republican? 44 prior elections were civil and dignified. No surprise that trumps will be the exception. What does trump have on all of you that gets you to follow his crazy?
@Cullana
This is amazing. You argue that Pennsylvania and Georgia should be awarded to Trump because he was ahead on election night, then go on to talk about how Nevada and Arizona could flip.
If you apply your arbitrary "on election night" rule universally, Biden already has 270.
@too much
you dont really know how that works apparently lmao trump isnt "winning" states that havent been called for him. and the article about counting ballots in no way says votes cant be counted after. GOP sued to make them wait til the 3rd to start the count, which is why its not done
What can you say to this?