With these Results, is there any Hope for Donald Trump as Joe Biden got more Votes than Him?
So sar so good, the presidential election in United State of America has been going on now and alot of Americans had never cease to cast their vote for the man they think we rule them well while pray to God never to let who is going to Destroy American Emerge as the Winner.
People from United States of America and outside the country had demonstrated their maximum supports for Donald Trump's to win as the president of United States of America because they believe is a man after God's Heart who will restore moral order and Christianity uphold in United States of America.
Unfortunately, the people who are Against Donald Trump's is much because majority of them believed that he has been brainwashing Americans with his childish talk and they don't want such person to be the rule them again.
@
Rudasingwa Vian
President Trump voted himself out the day he chose to become the president of his friends but not for the American people. He chose to play politics just to have a clear platform to run his businesses. Bragged about himself being a great leader instead of let people of America to judge based on his actions.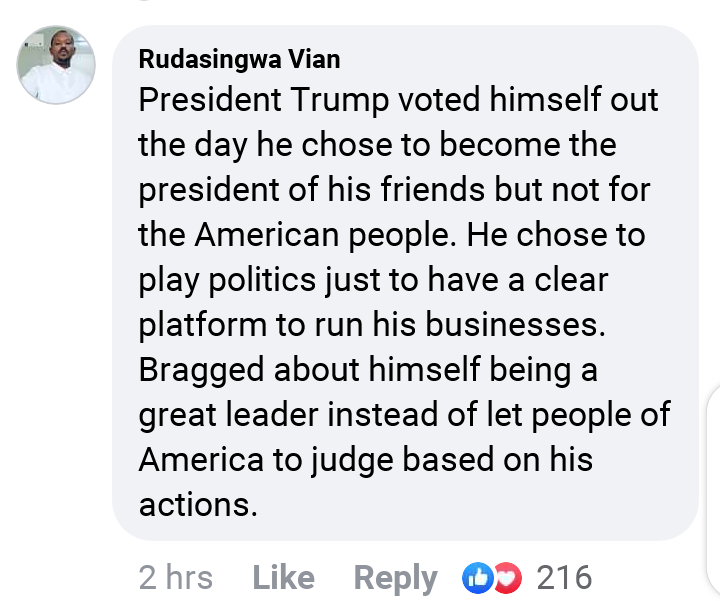 However, with the results so far that been displayed to the public regarding the number of vote gotten by Donald Trump's left him in the losing side while Joe Biden in the winning side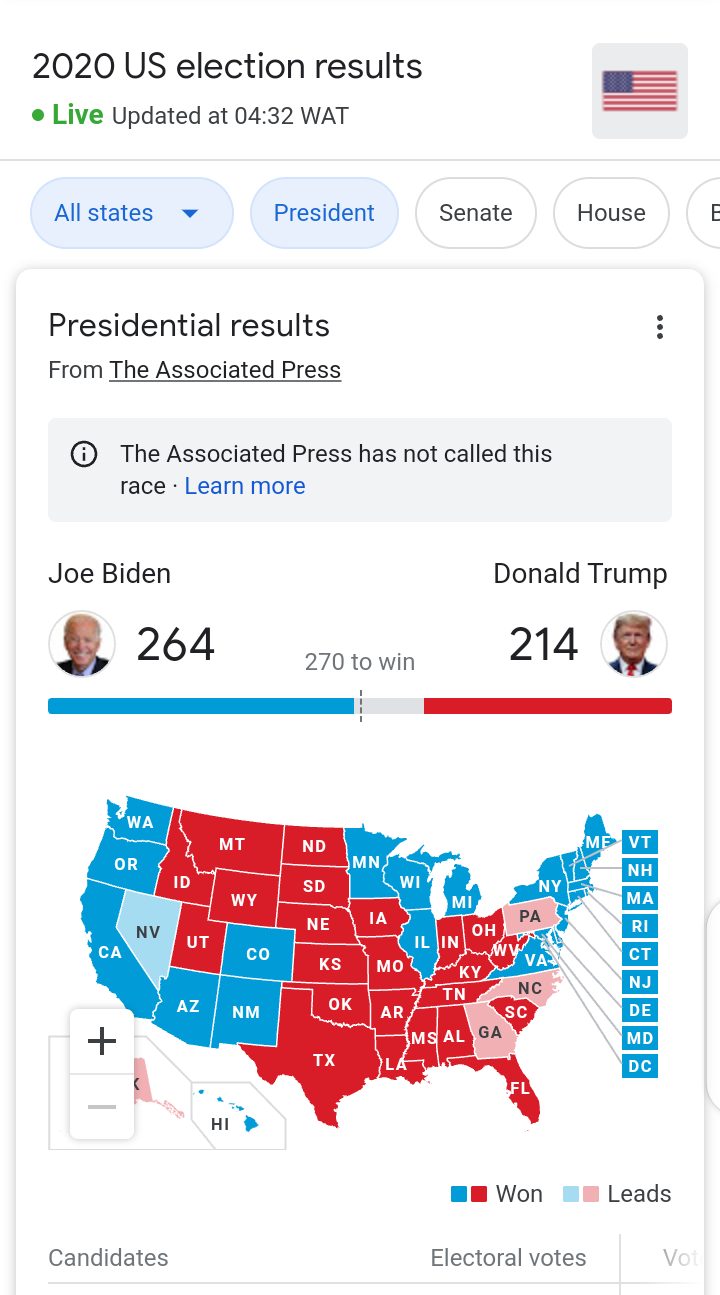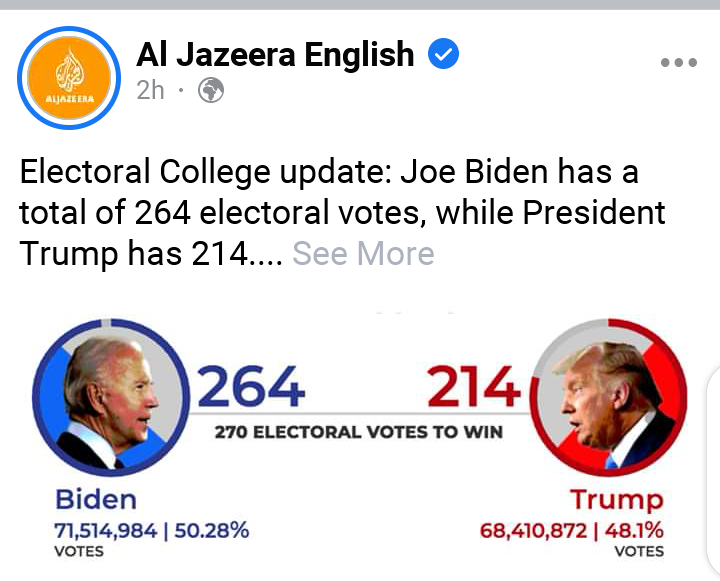 Is there any Hope for Donald Trump's?