Stop Asking Me about My Ogbola, I have Cut Off my Gbola, I'm now a Girl- Male Cross Dresser Cry Out
When God was creating Human beings he knows why he made some female other male for the purpose of completeness in the World, every one has his or her Own uniqueness as a human some are made male while some are made female because it is the best and everyone should learn how to love the way he was made based on gender.
However, some people have left the original plan of God for their live by trying to transform from the person they are into another person entirely just because they feel God made mistake of creating them male or female.
Also Read: No Man Wants To Marry Me Despite My Beauty and I Will Kill Myself Soon- Nigeria Lady cry out
This is an Abuse to Nature and it is unacceptable in the present of God and to humanity.
We got a report on the social media of a male who had allegedly decided to be dressing like a female and people were asking what he did with his Gbola, to their greatest surprised he told them that he had long time cut off his power and he is now fully a female with big backside.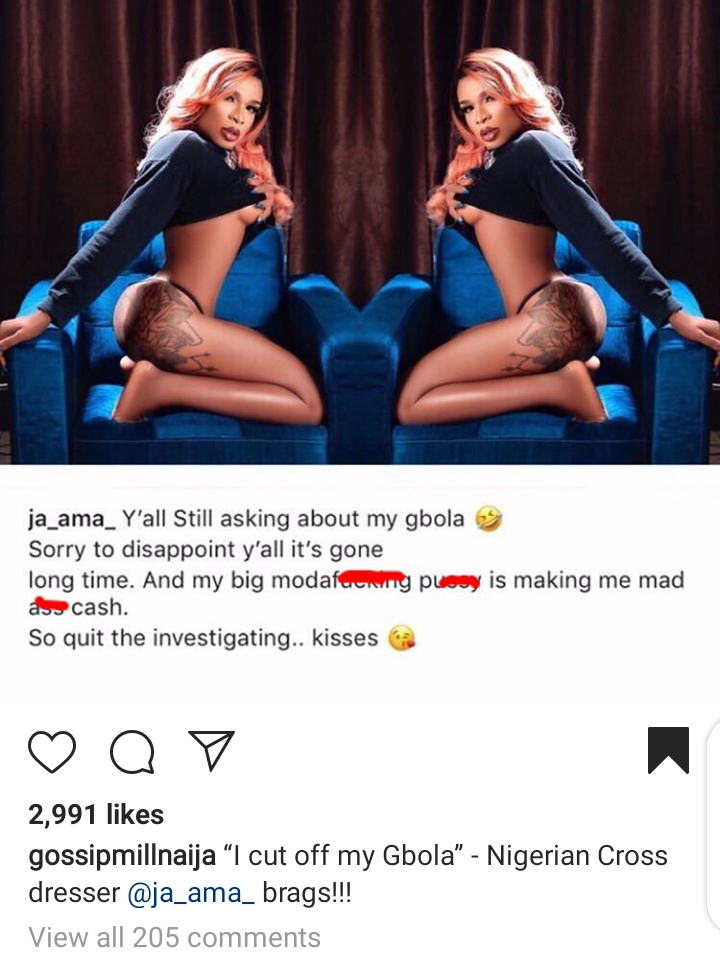 Also: I seriously need a man badly, I don't mind being 3rd wife Lady Cry Out
His statements left many social media users in devastation as they wonder the can of World we are now.
What can you say to this?