I drive better when I drink– Driver brags and drinks "beer" on Facebook Live moments before crashing his car; kills three people including his girlfriend
I Drive better when I Drink,White Man Brags before Crashing his car; kills 3 People and his Lover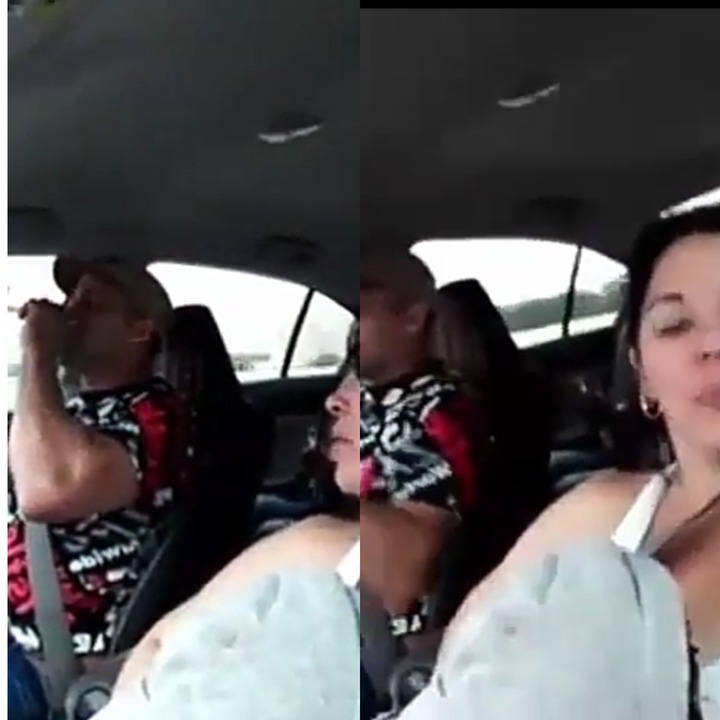 The warning Against driving and Drinking is still on and every Government warns Their Citizens to strictly comply to such rules and regulations governing driving on the highway.
But most people think the government are foolish for creating such Law and implementing it, because they feel super Human, they can do any without considering the implications of their actions.
Because is wrong to drive and be drinking that is when ignorant People starts cultivating the Habit of driving and Drinking because they feel that is what make them drive fast by staying lively while driving, but they do not know is totally wrong and dangerous.
However, a video footage has surfaced around the social media revealing the moment a white man crashed his car while driving and Drinking.
According to the report the white man Stated that " he drive more better when he is drinking " , and he was drinking while driving and his girlfriend was streaming the video live on Facebook unfortunately for them The man crashed his car and kills three people including his girlfriend.
Watch Video Below;
What can you say to this?