Watch the Moment Jacob Zuma and his Son Duduzane Zuma were Playfully Exchanging Blows (Video)
A video footage has circulated around the social media revealing the moment Ex president of south Africa Jacob Zuma and his First son Duduzane Zuma were Playfully Exchanging Blow inside their Home.
The video footage got alot of Attention on Twitter as more than Hundreds South Africans reacted and reposted the video footage on their own Twitter page.
Watch Video Below;
South Africans were so much in Love with the way Jacob Zuma was playing with his son as they regarded the act as father and son relationship.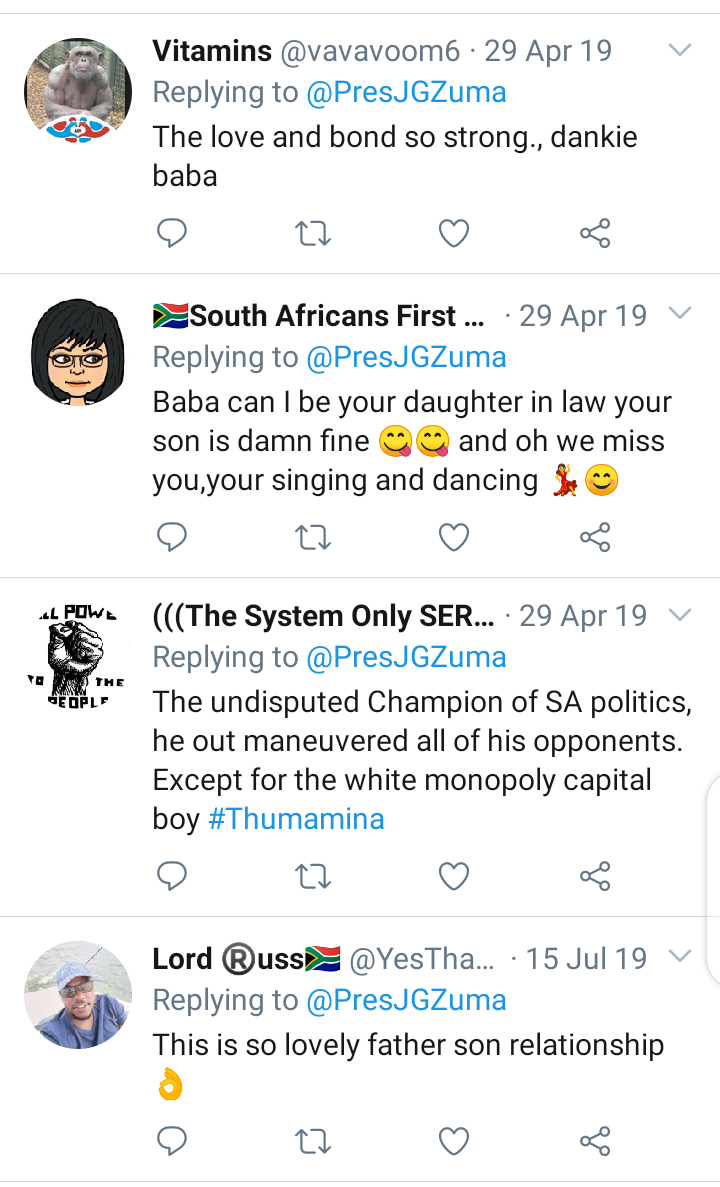 Jacob Zuma was then appluaded by some South Africans who expressed that he is the best father for playing and relating with his son that most South Africa father do not do for their children because they lack the ability.
@Nqo
Blessed family Nxamalala. Many fathers can learn a lot from you.
Lapho ke you're busy laughing bona ngapha people are frustrated, their handlers want them to deliver ngapha lezingane zakho zi woke. Uwrong kodwa Msholozi. Enjoy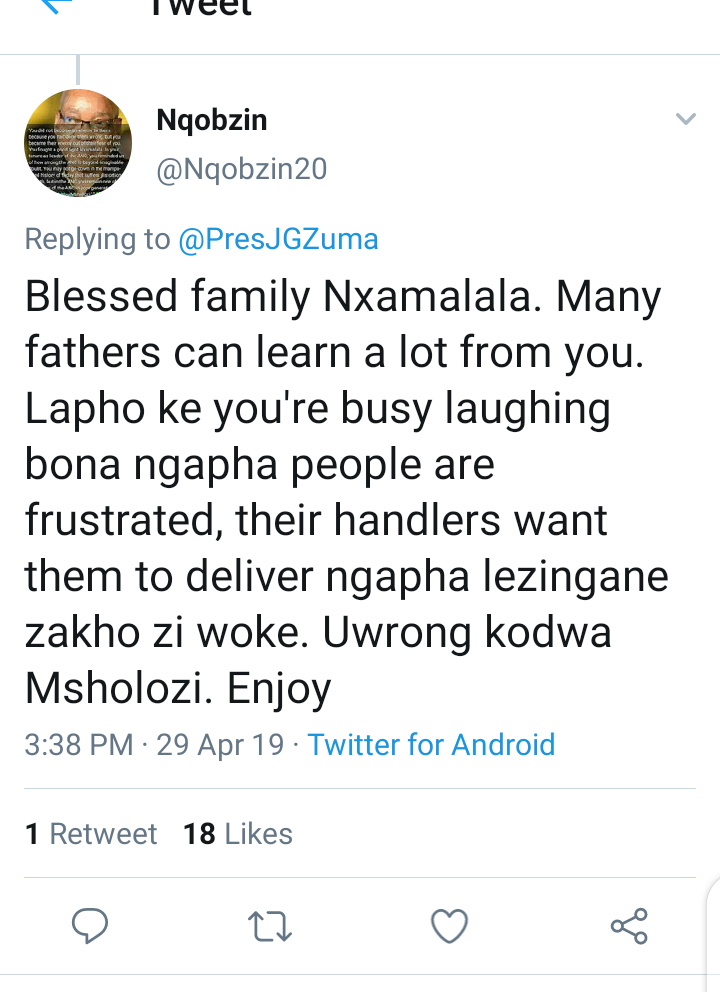 What can you say to this?