Weapon used in killing Senzo Meyiwa was found in a Police locker- Man Say on Live TV
A video footage has surfaced around the social media revealing the moment a south African man was interviewed Live on TV Station regarding the death of a south African man Senzo Meyiwa.
The man allegedly Stated that the weapon that was used in killing Senzo Meyiwa was later discovered in a south African police locker after Year's of murder.
The information was disseminated on Twitter by a South African man through a video footage which he posted on his Twitter account.
@Advo
The murder weapon which was used in killing Senzo Meyiwa was found in a police locker 6 years after the murder happened 😳SAPS covered this up for 6 years and only revealed it recently. The police can not be trusted
Below are some reactions by south Africans on Twitter;
@TSh
Bheki Cele is involved in protecting the real culprit. Longwe Twala, Kelly and Zandi Khumalo, together with Senzo's friend whom informed the family after Senzo has been shot should be questioned. SAPS should stop using innocent fellas as scapegoats to protect real perpetrators.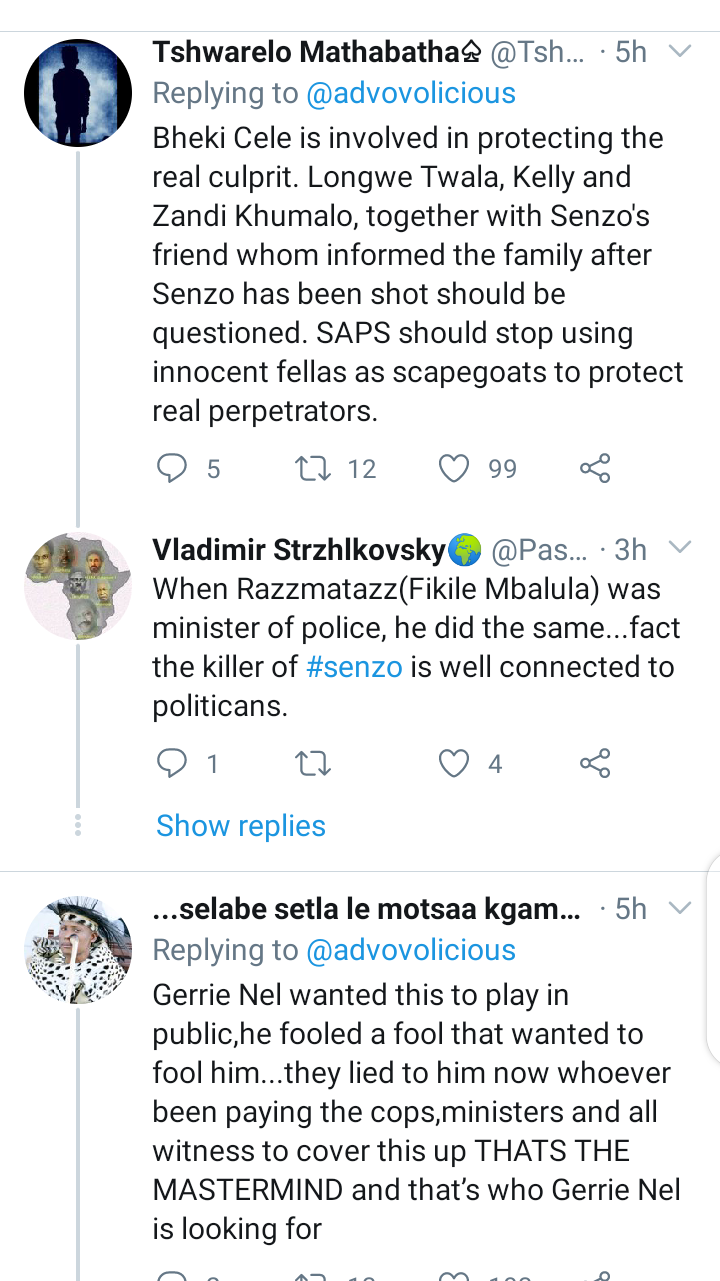 @didi
Definitely,that's exactly what the Meyiwa family spokesperson said .They're just happy that all these lies they have been served all these years has been brought to the public. I can imagine the agony they have been through. Whomever has blocked the ends of justice… time is up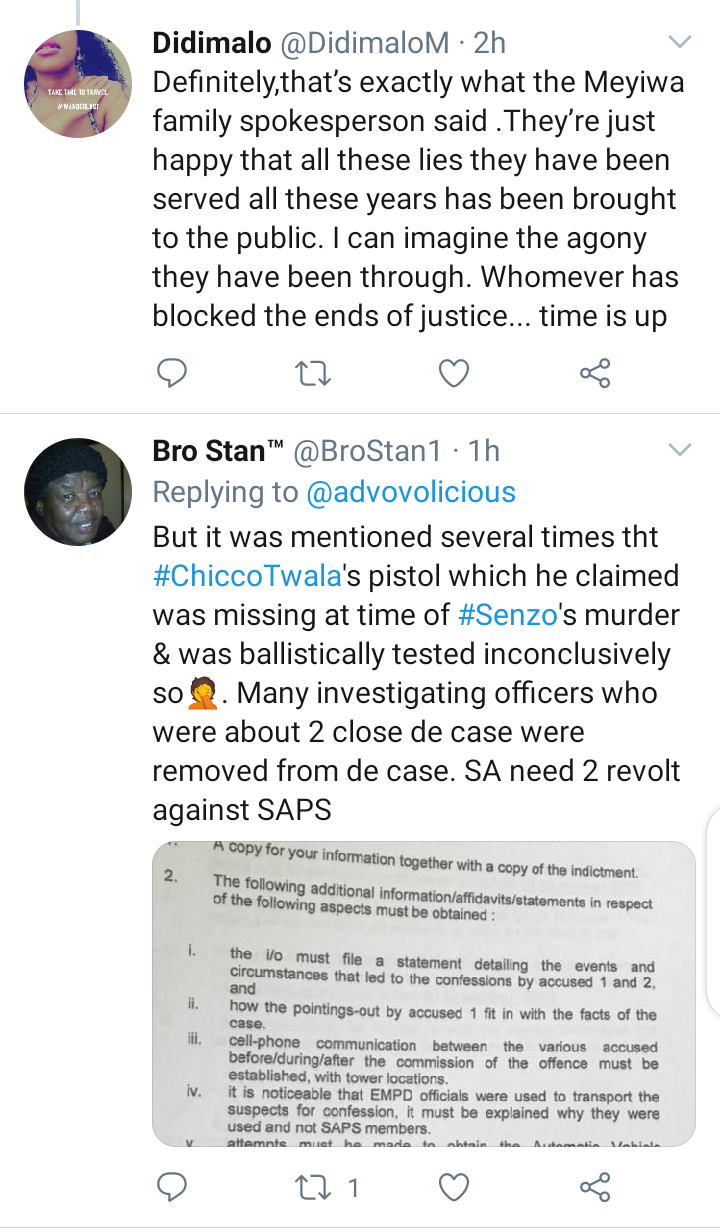 What can you say to this?