See How a South African Lady was Stealing Meat and Hiding it Inside her Bra (video)
South Africans has reacted humorous about a video footage that currently trending on Twitter revealing the moment a south African Lady was pretentiously stealing meat and hiding it inside her Bra at a party.
The funny part of it was she thought no one was looking at her, not knowing someone was video recording her.
Watch Video Below;
Below are some reactions by south Africans;
@dick
In SA when women steal they are the victims and everyone wants to know why they stole.
when men steal they are criminals even if they steal food no one wants to know why Because men must hustle but not steal😃😃it's nice to be a women in this country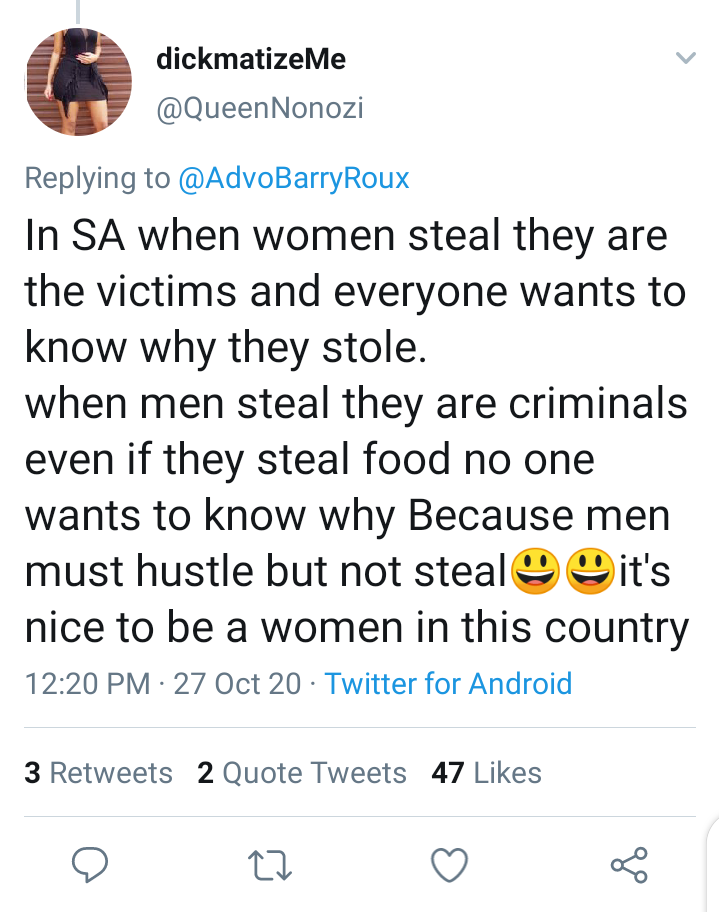 @Vusi
That's why i respect women so much. This reflects how deep they can go to bring something home for their little ones… For all we know, this may be her child's meal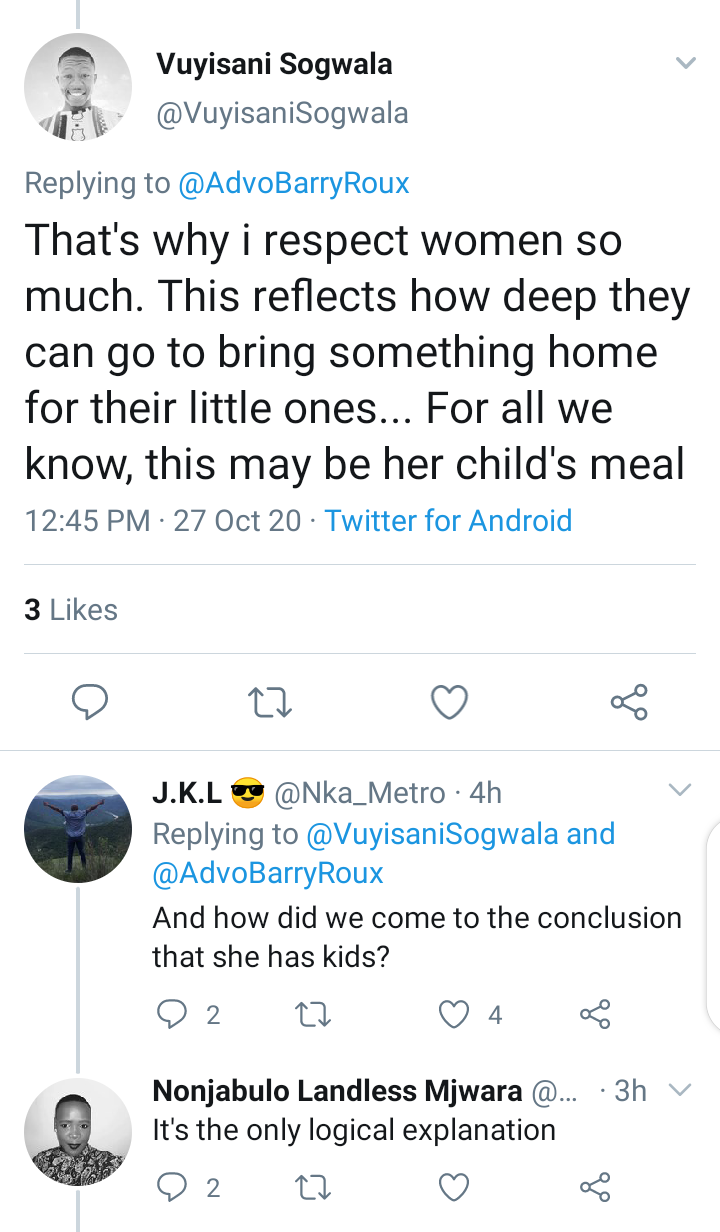 @miran
Some people would rather buy alcohol then give you money for food. If baby daddies can run away from their OWN kids imagine how hard it is to get another man to support you or even cough up some cash to buy food for them. They would rather buy alcohol. So hey, I don't blame her.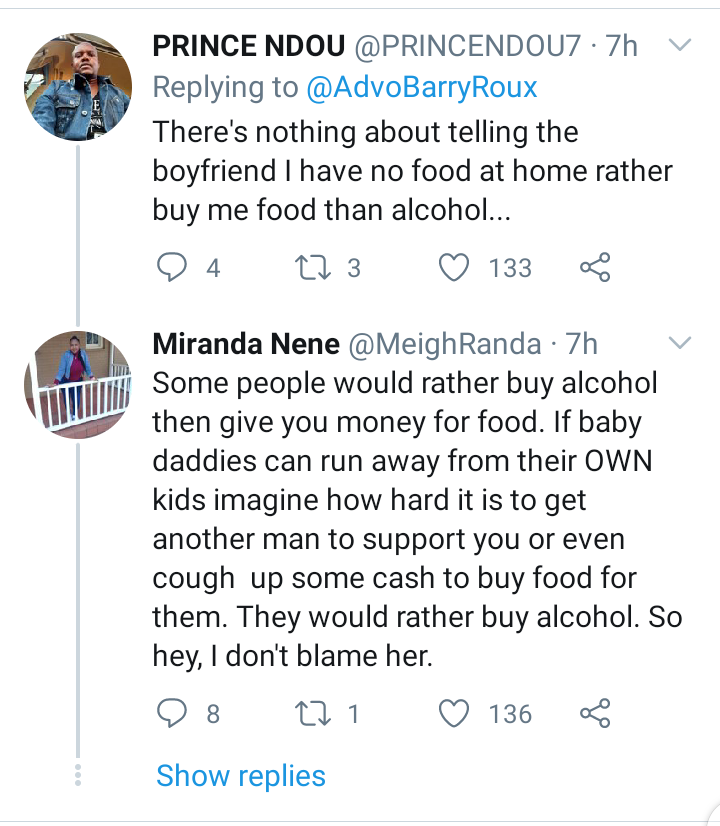 @Ace
Look at them, trying by all means to overlook the fact that she's a thief. Who told y'all ladies she was invited by a man? https://t.co/Nv9gXqOkfe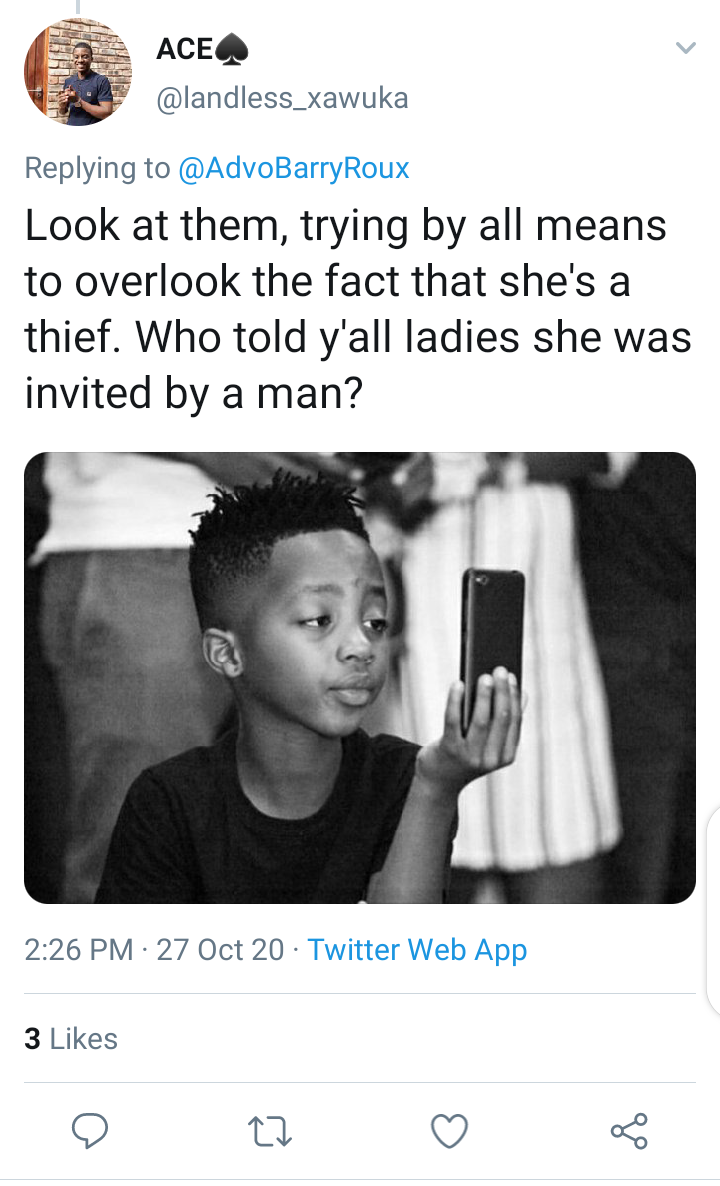 @Captain
She should have told the guy to stop NGO tshwala and buy her food now she will suffer the disgrace of putting meat in her breast still I say indlala iqeda isimilo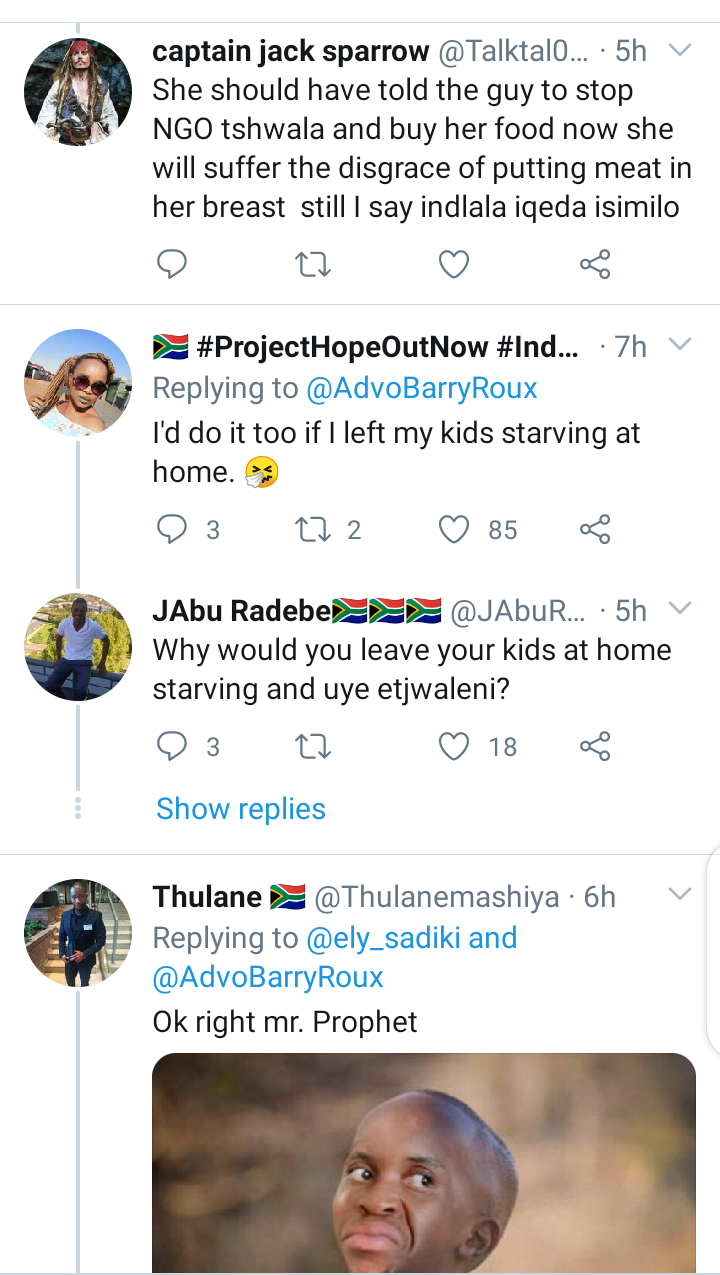 @Size
Lol so if she's hungry and kids are starving at home. Why not ask for food from whomever bought her the alcohol. Ion get it, there's either something wrong with her friends or she just fronts like everything's okay. Either way ke kgomo ya moshate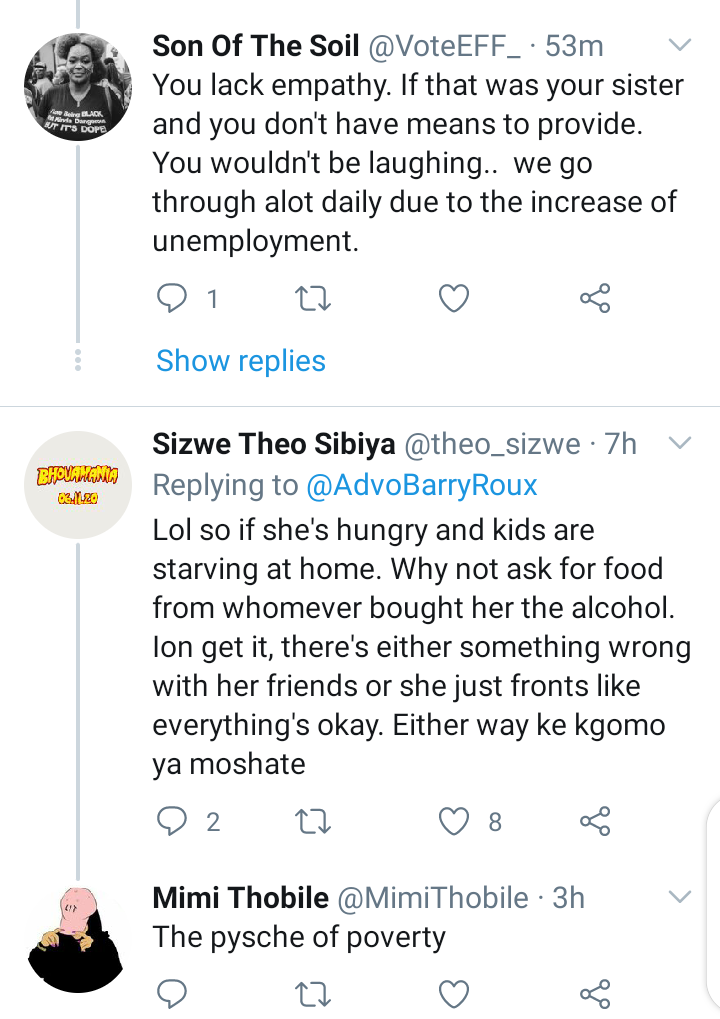 What can you say to this?