South Africans reacted after a White farmer allegedly beat up a Black South African Worker (Video)
More than Hundreds South Africans reacted on Twitter regarding the video footage that has surface around the social media revealing the moment a white South African old farmers was allegedly assaulting a Black South African man who was his worker.
The video footage was posted by Tracy Zille on her Page, explaining to south Africans what black south Africans worker undergo in the hands of white South African farmers.
@tracy
Blacks suffer in silence in the farms. They are treated like slaves. Even dogs are treated better than Blacks. If u talk about this, u wil be told that u are instigating Farm Murders. Farmers must love and protect their workers, their workers will do the same to them #tracyzille https://t.co/urzNTVpemF
Watch Video Below;
Below are some reactions by south Africans on Twitter;
@Left
You know sometimes I feel soo angry to a point where by i don't want to sympathize with the victims of this racist whites because our people don't want to liberate themselves, Eff can only do soo much Guys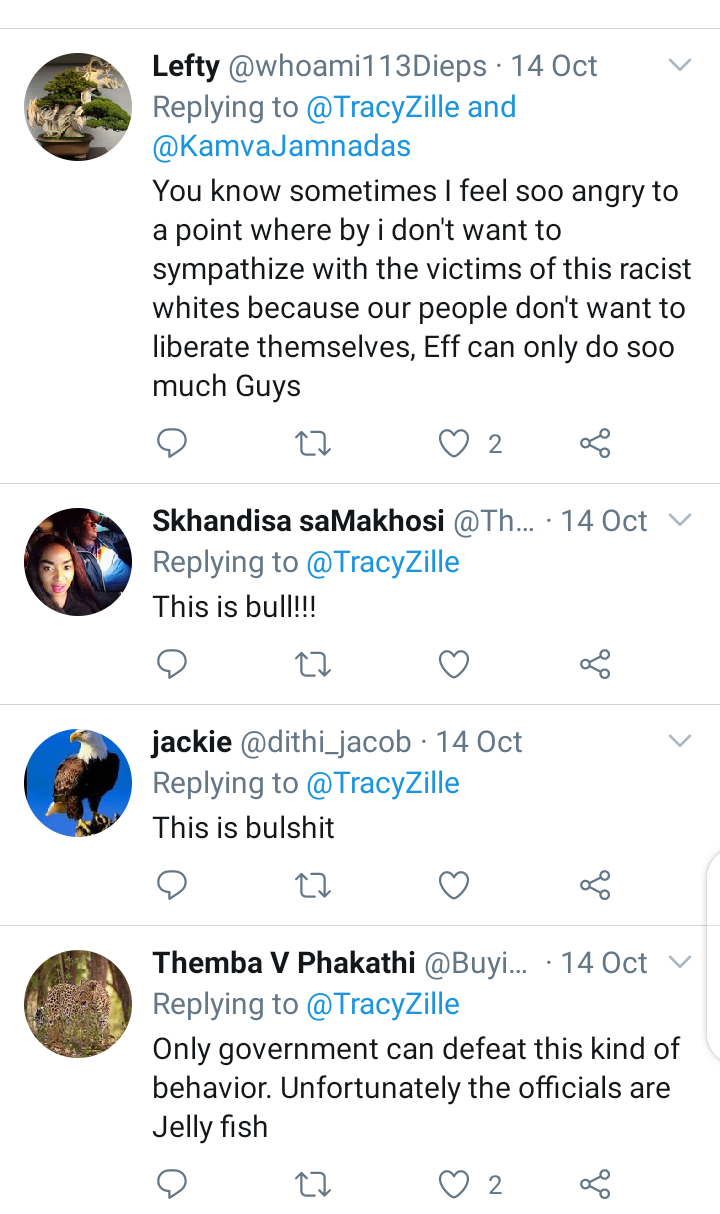 @George
This is madness but in future his going to pay for this.peoples are no more fools.they farm owners they treat us like dogs.1975 i visited my at farm they chock us and beat us showing they friends .this fuck they where drinking mampuru💔💔💔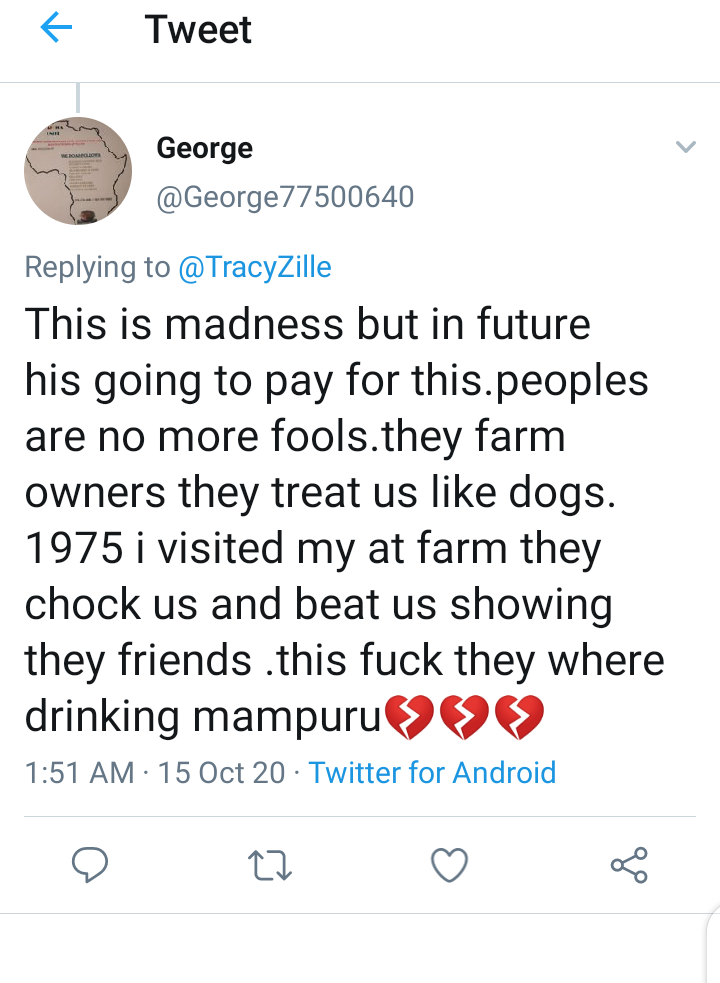 @Siya
As black people we have to Create,own our own farms, businesses,we have learn to support each other because for as long we are seeking jobs from them,we will be treated this https://t.co/2uquPs3rNp it or not.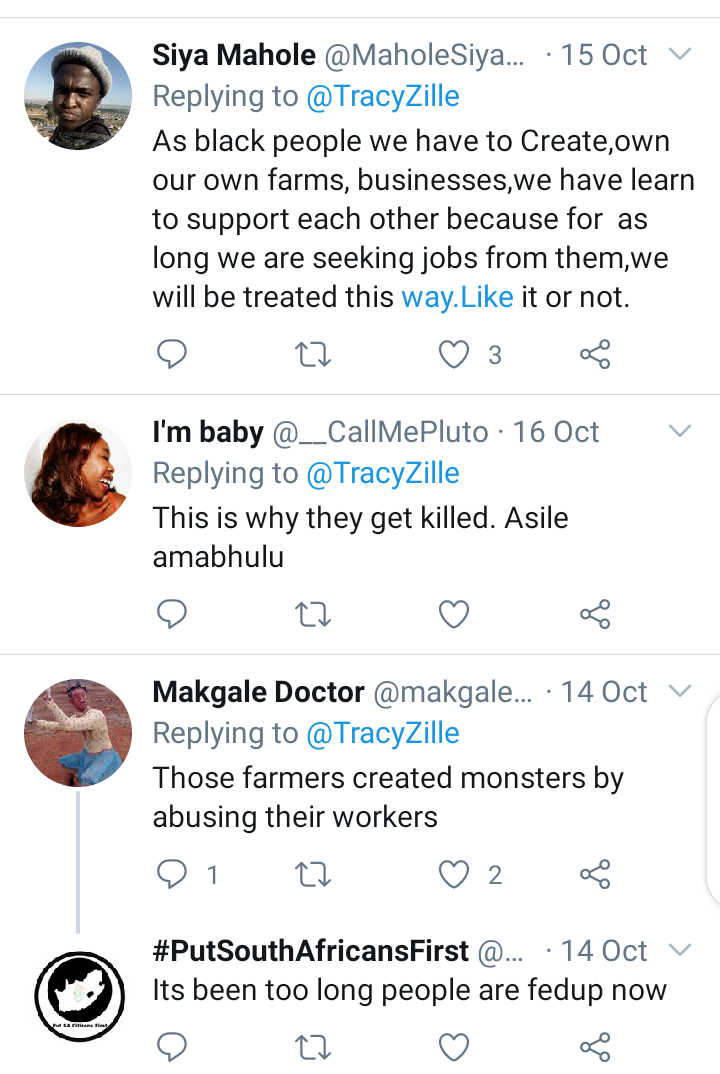 @Mary
Farm workers are not the children of farmers to be loved and protected. That is the wrong relationship. They generate income in commercial operations. What they should have is the status, rights, dignity and conditions of respected employees in any reputable corporation.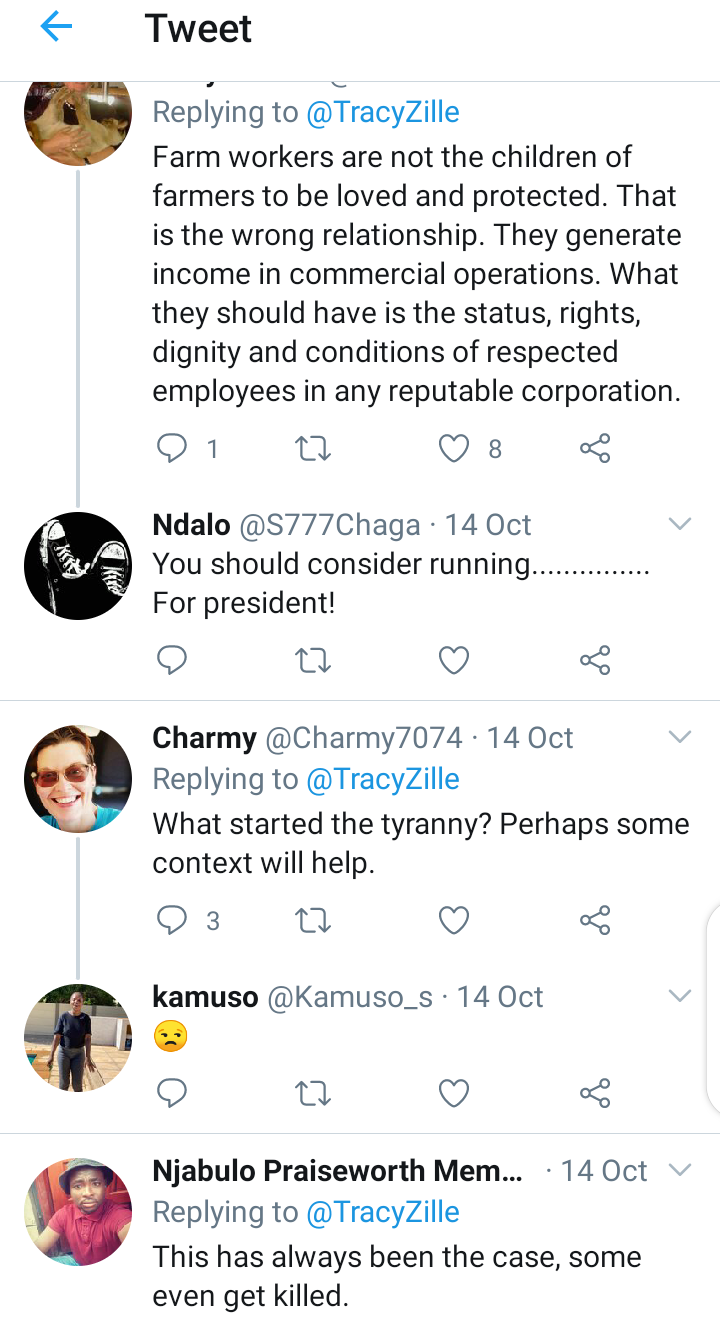 @Wendy
The video is an indication that we don't have a problem, white people have issues that no one can resolve, whites actually behave like animals and blacks are treated like animals only because of their skin colour, I mean how do u treat a dog with respect? Is that normal https://t.co/ztzIKfD34M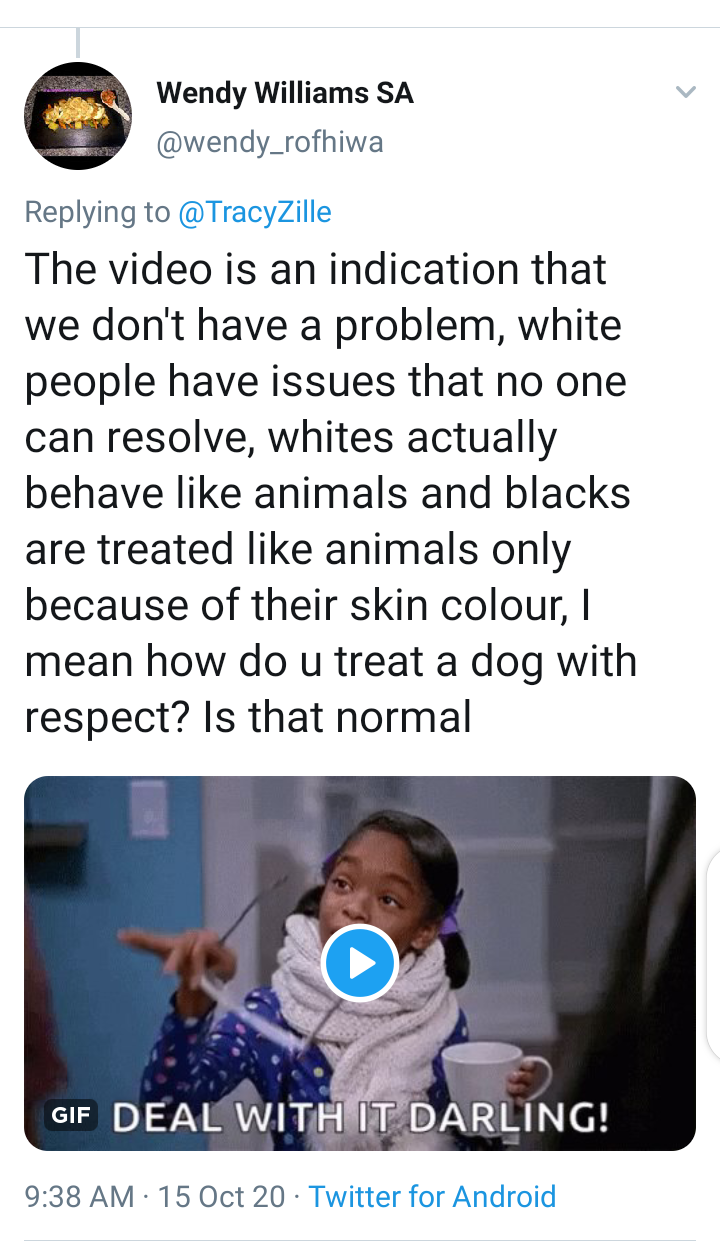 What can you say to this?