My husband almost Beat me to death today, Please I need your Prayers- Woman Cry Out
A Facebook users posted a photo a woman who was mercilessly beaten by her husband and she was admitted to the hospital.
The Facebook user tendency was to announce to social media users on how a woman was beat by her husband as a result of domestic violent which other Women had to be careful of.
He needed people to pray for the woman because she was badly brutalized by her husband.
@promise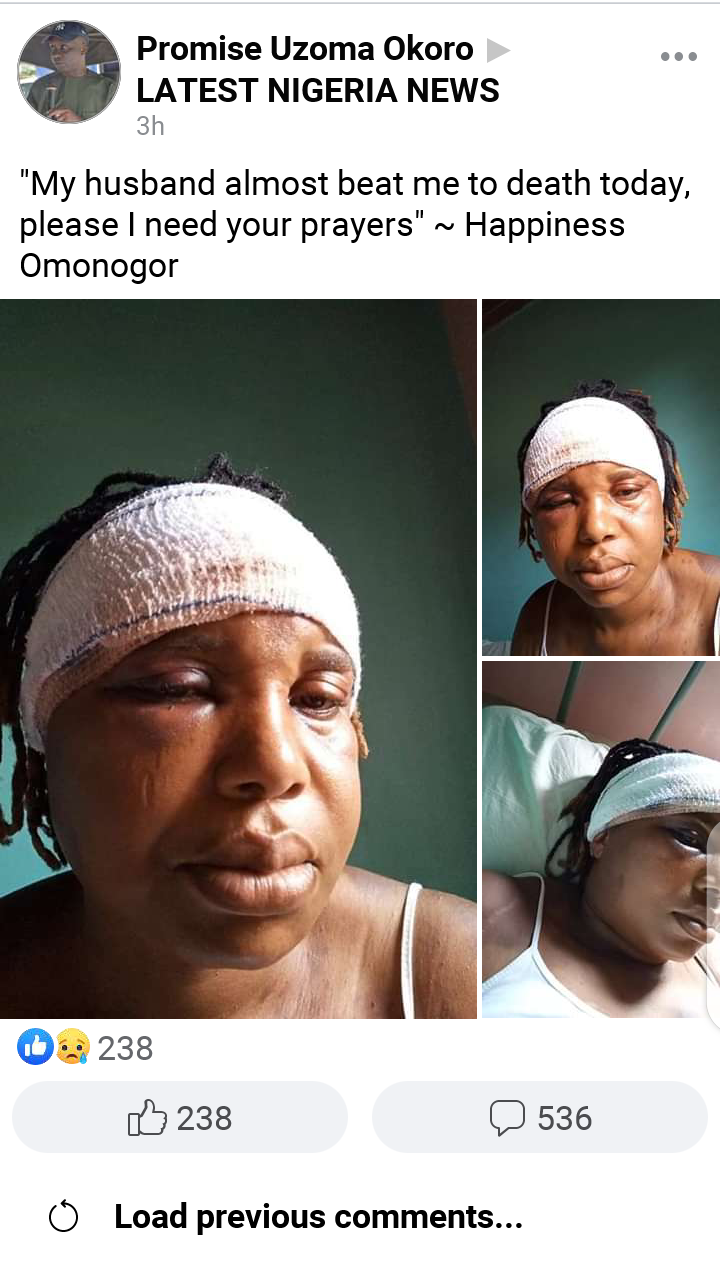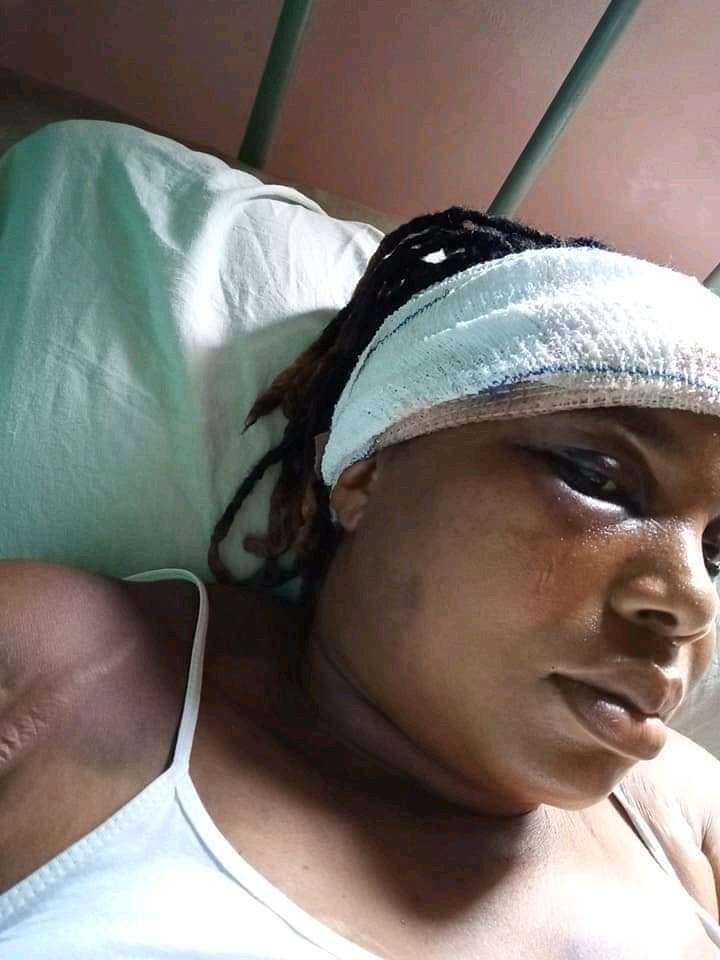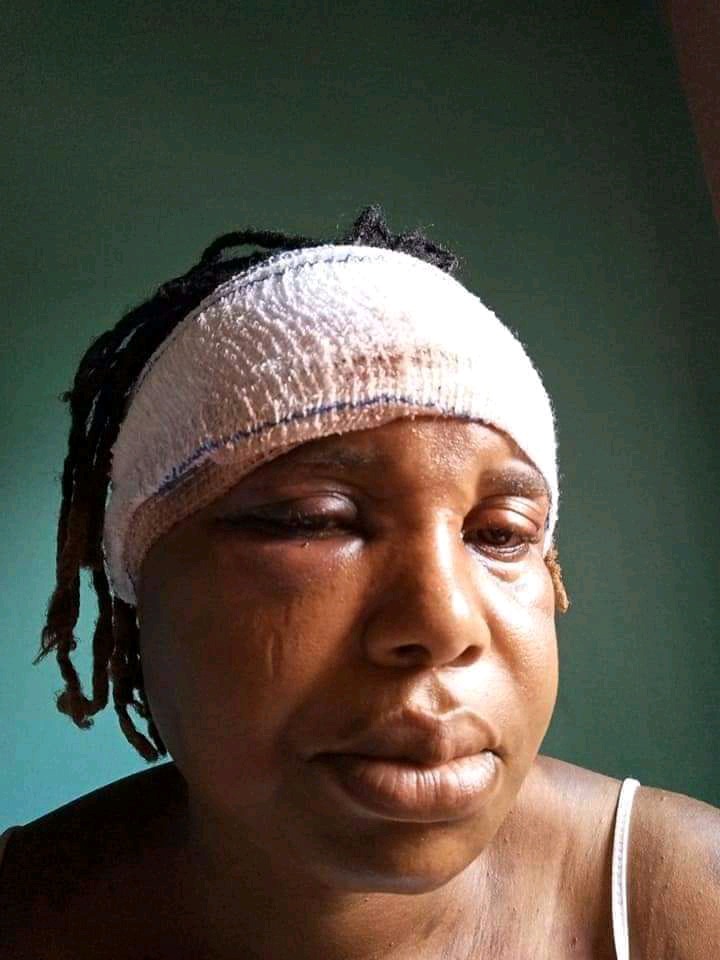 Below are some reactions by social media users on Facebook;
@Agbo
Agbo Francis This domestic violence of a thing is a general problem that has eluded solution,but I refuse the general perception that a man who fights with his wife is a beast.My reason is that whereas domestic violence is objectionable any where, both parties are blame worthy.
Most often what breeds violence ina matrimonial home is caused by the uncontrollable running of the mouth.My finding shows that physical violence is less where the female partner is reticent in an inflamed situation.
However, the best anybody can do to avoid the out come of violence is to be a little accommodating in the face of provocation.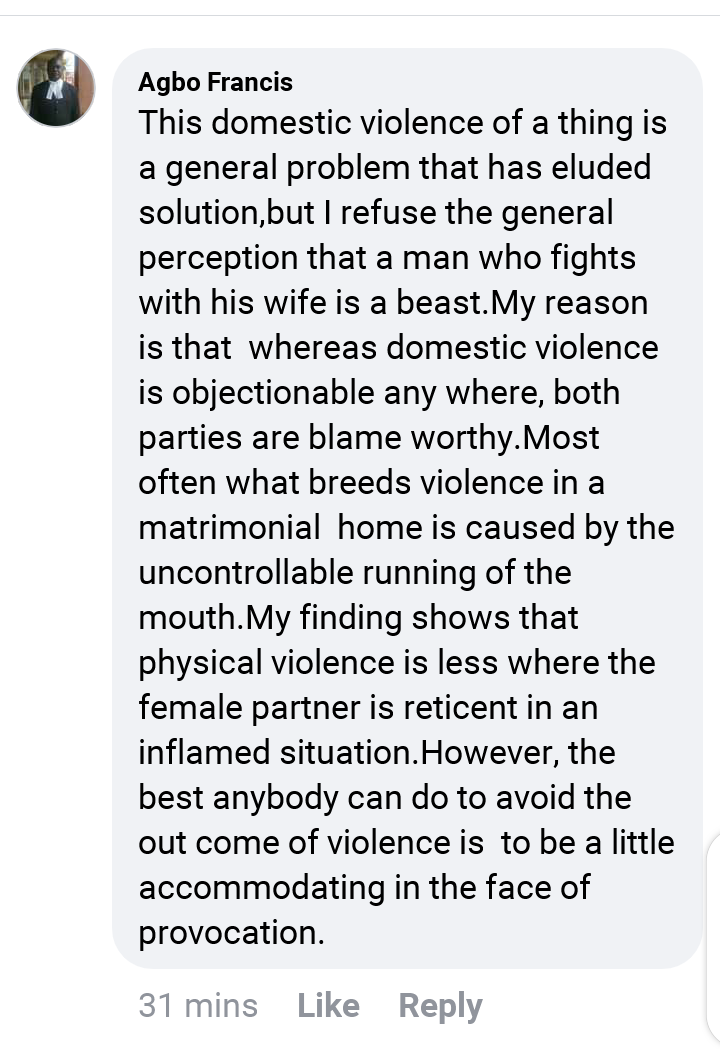 @Toke
My sister, turn to God, he is the only one that can help. Vain is the arm of flesh, God can change your husband and put joy back in your home, and correct everything that is wrong, no matter the situation, God commanded men to deal with women with wisdom.
He said they are weaker vessel, nothing should make you beat a woman bcos if you do, you are hurting yourself, woman submit to your husband and believe God to show your family mercy. It is well with you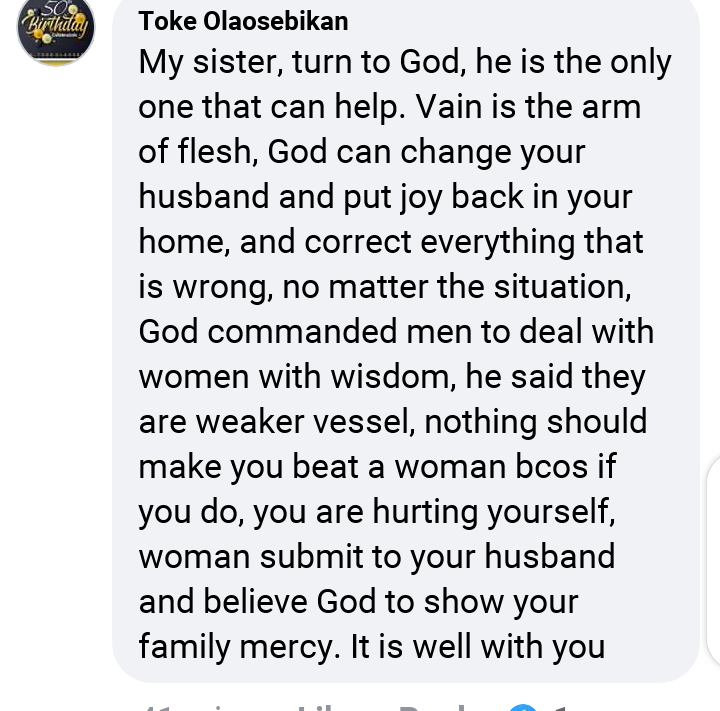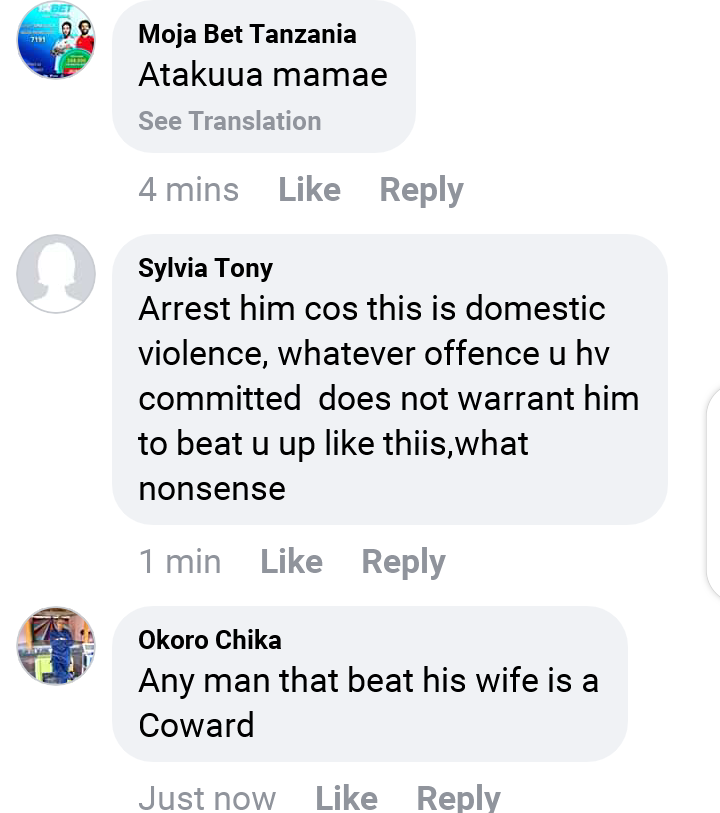 What can you say to this?