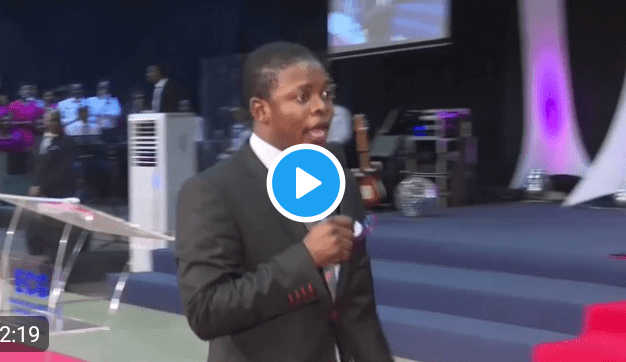 Is this what Bushiri go to church for? Lord have mercy- South Africans cry out on Twitter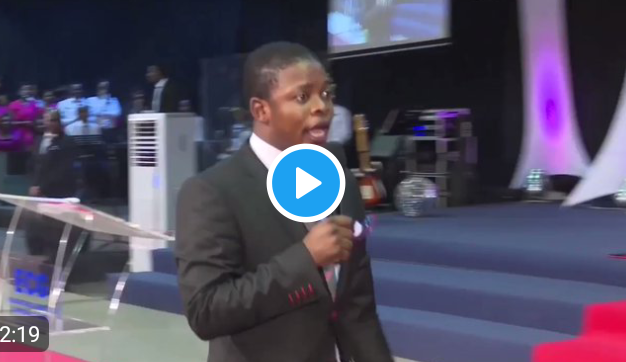 South African man has taken to his Twitter account revealing the outrageous things that is done by prophet Bushiri which has got everyone talking on Twitter.
The video footage that was posted on Twitter by the south African man revealing the moment Prophet Shepherd Bushiri was giving a prophecy to a Lady regarding the number of food stuffs she have in Her fridge at Home.
The Lady was very much amaze as prophet Bushiri Exposed all what she had in her fridge items like tomatoes and peppers with some other foods stuff he mention, which convince the lady that Prophet Shepherd Bushiri is truly a man of God as people were Shouting terribly.
@gore
Is this what bana ba Bushiri go to church for? Lord have mercy and may he deliver us from this Charlatan. https://t.co/4So2YJY2Cg
Watch Video Below;
Below are some reactions by south Africans on Twitter;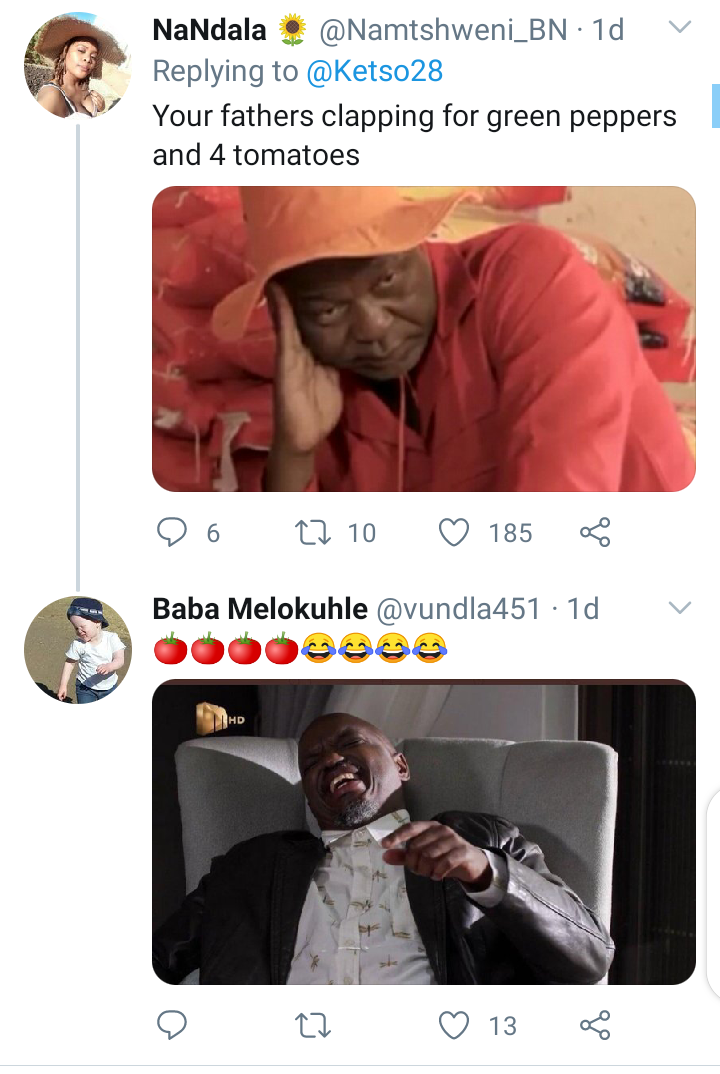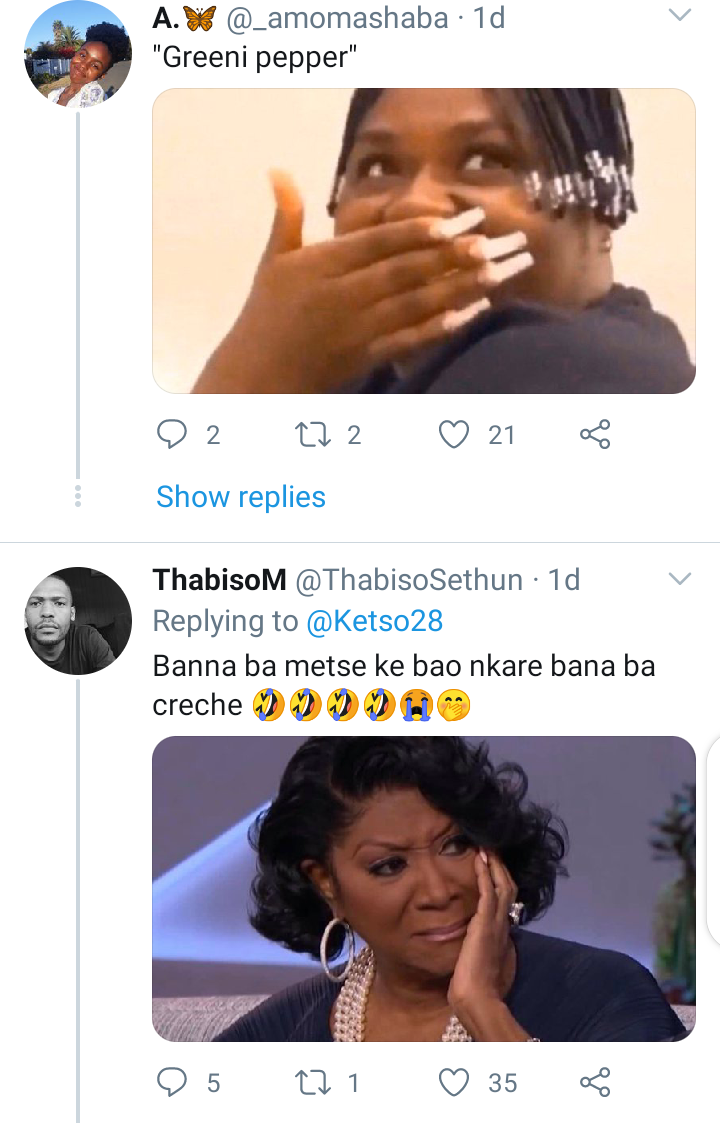 @Call
Wait a minute! So people count their tomatoes before going to church 😲 so I have been doing this all wrong mos @Nomak7777
Next time you go to church do an audit of your fridge and living room and bedroom and toilet and closet you never know where the spirit of papa will lead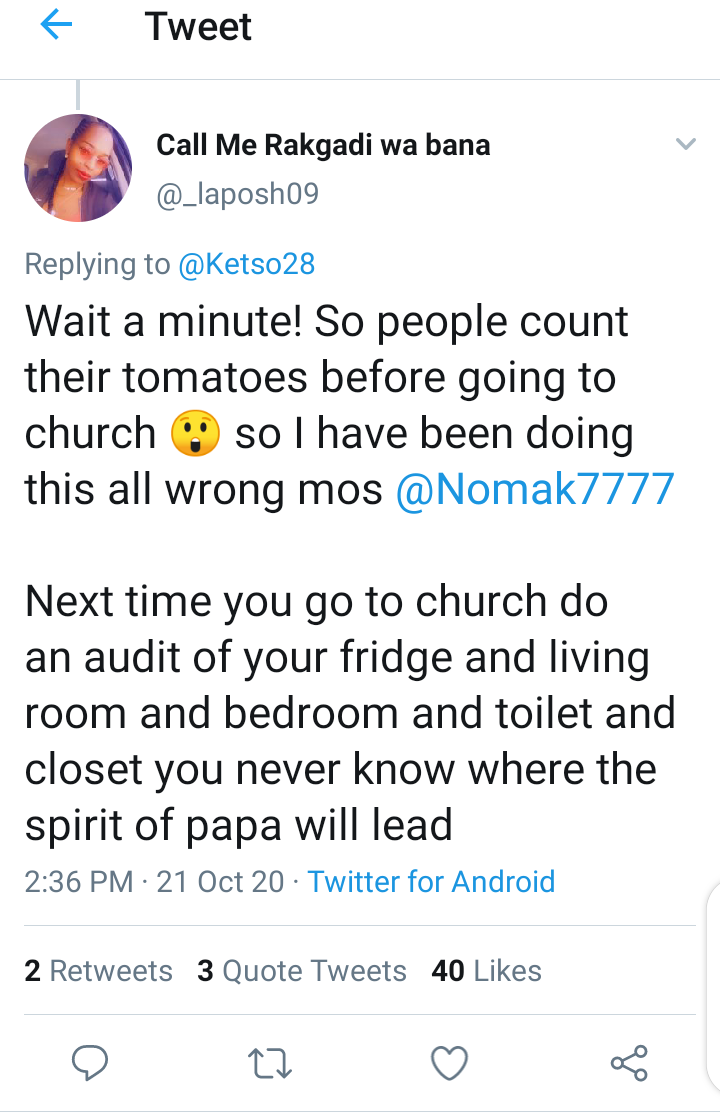 @magele
i dnt plame these people these fake papas bayahamba bayothwala they magically brainwash people look @ these old men clapping 4 green papers and tomatoes ts nt normal😡 https://t.co/vcTCXbAibE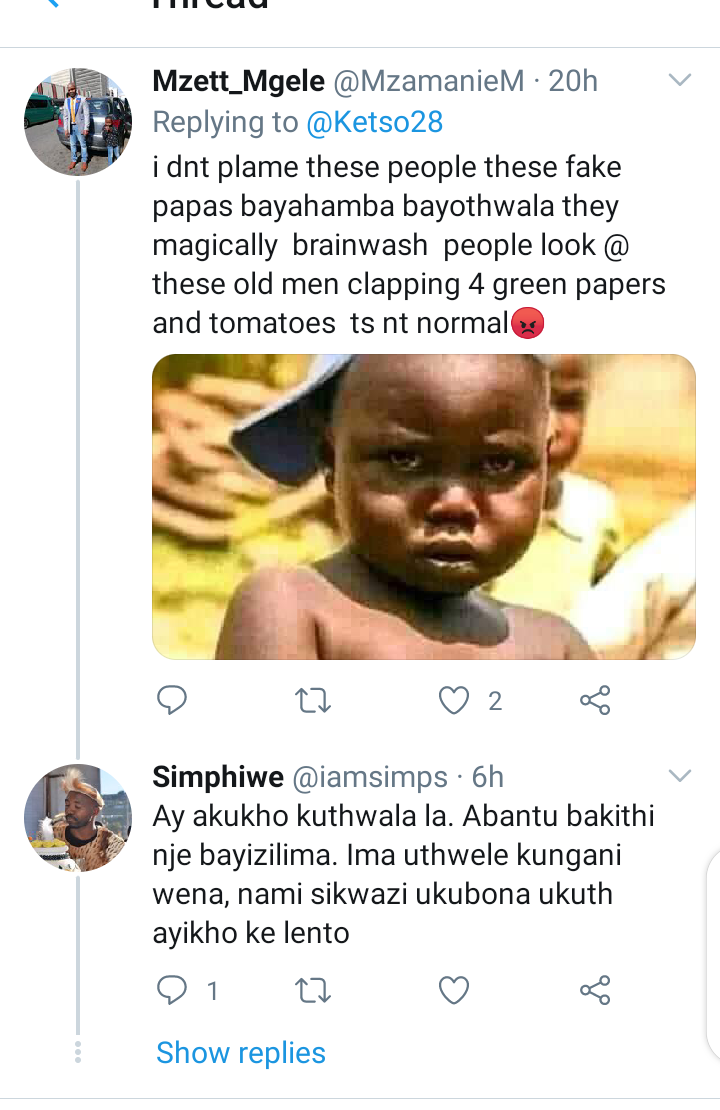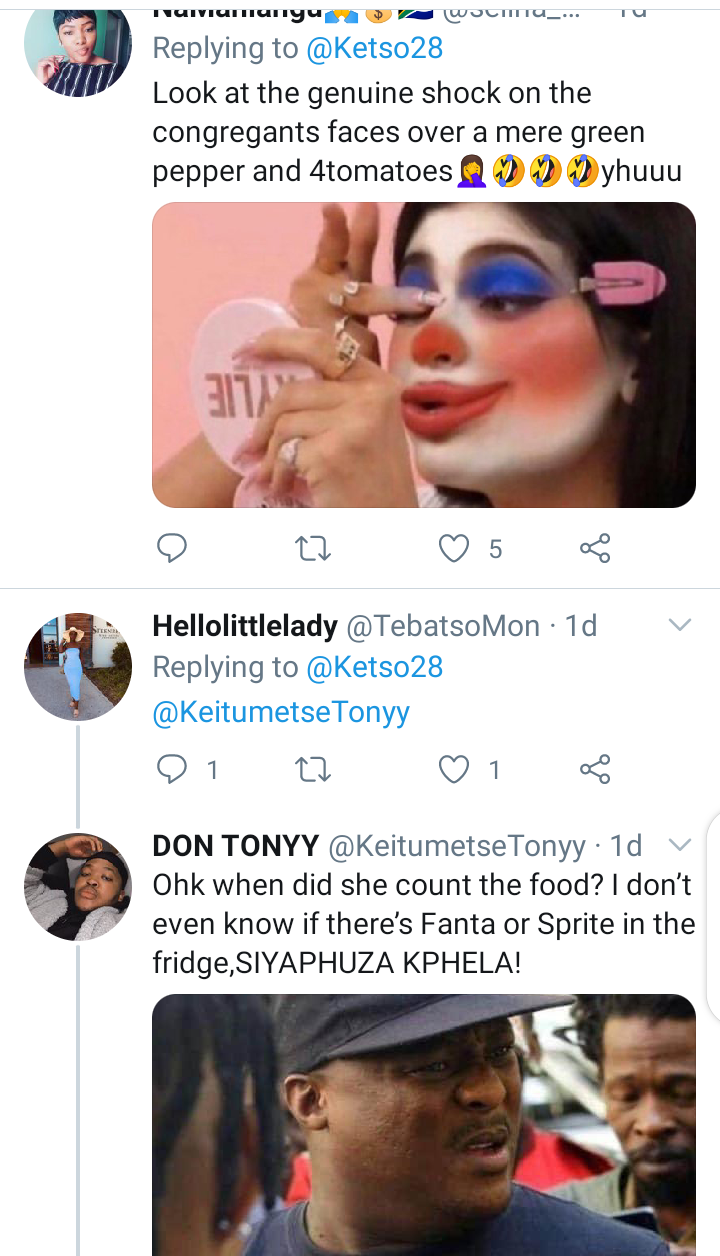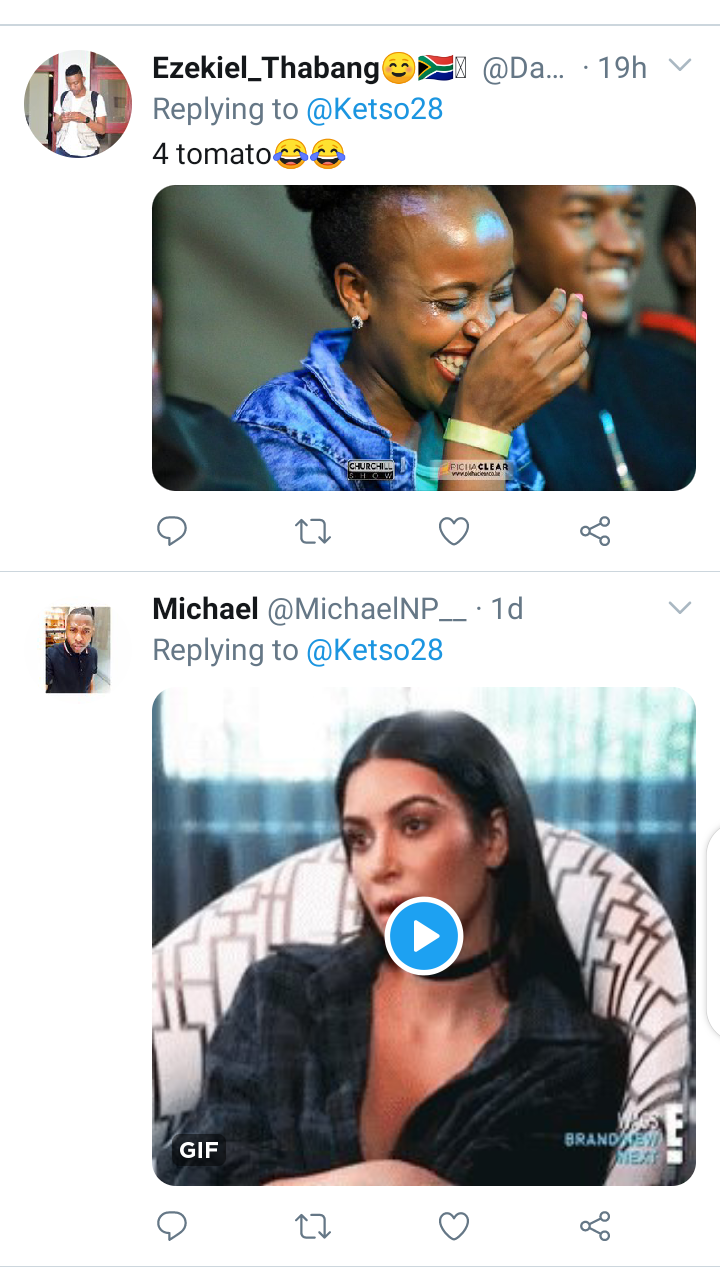 What can you say to this?