Man Welcome Back His Wife Who Cheated On Him And Got Pregnant For Another Man, See reactions
This is the irony of life, that Most people can never endure or Bear because it looks stupid and preposterous to them due to the shame they might get from the public.
Handsome young man has made history as the only man who has done an outrageous thing that is making people talking and wondering what can of a man he is.
According to the report, the man was happily married to a beautiful woman who he loved and cherished, The wife went out and had extra marital affairs with another man that resulted to pregnancy, upon hearing the information the man was devastated and depressed.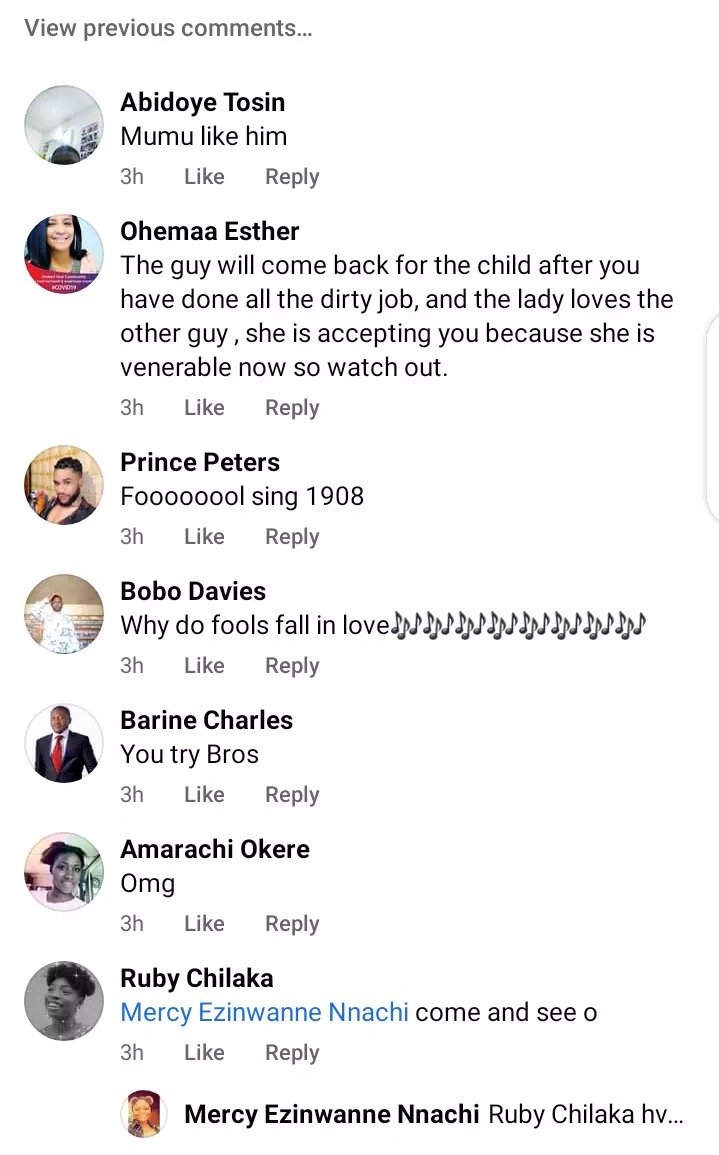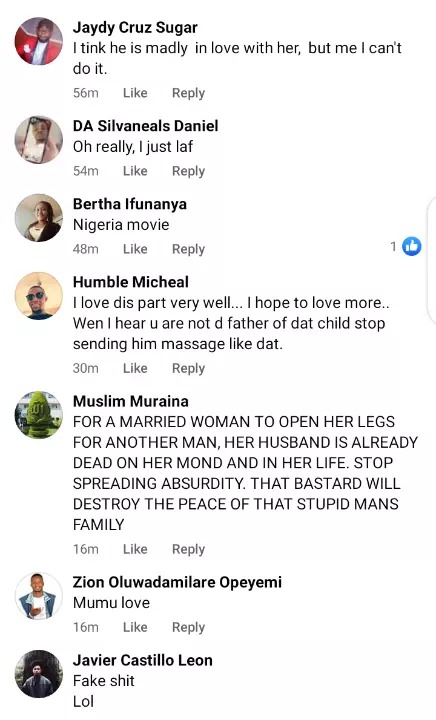 The affair did not last between the Woman and her partner and she was dumped by the side husband who left her with the pregnancy
The pregnancy is already 7th month to her delivery before the side lover jilted the woman and went for another woman as usual.
The confused woman, felt used and dumped, stranded, she returned to husband to ask for forgiveness, fortunately for her the man who was blinded by love forgave her and he took to his Facebook account to Celebrate their reunion.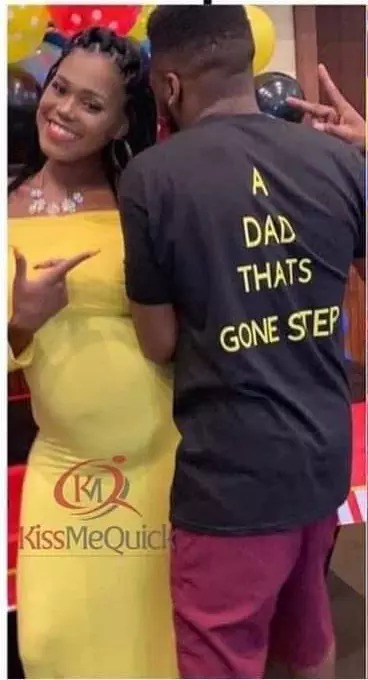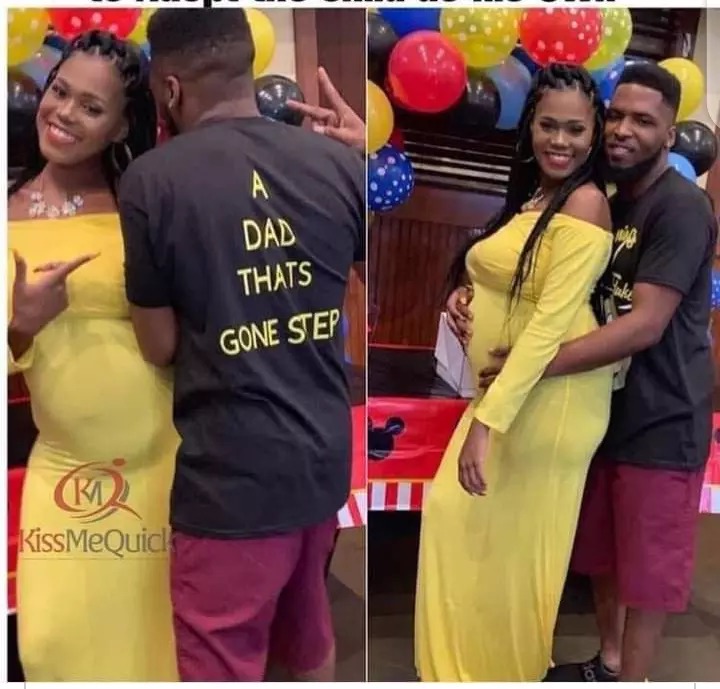 went extreme by Celebrating the reunion with a t-shirt and he allegedly wrote in the "a dad gone step".
What he meant, is that he was going to become a father very soon with another man child, he got alot of backlash from social media users for his actions.
What can you say to this?