South Africans Supports and Defend Prophet Shepherd Bushiri and His Wife over Fraud allegation
More than Hundreds South Africans who are in Supports of prophet Bushiri March out in protest against the allegation that of fraud and Money laundry that was charged Against prophet Bushiri and his dear wife.
The video footage was disseminated on Twitter by a popular South Africa news media
watch video below;
@enca.
Below are some reactions by south Africans on Twitter;
@kat
I don't understand you bash people for followin someone in the name of their spiritual belief but some of you here still support political parties even in the most of dia scandals and less interests of people,what hypocrisy.What's the difference between people of Bushiri n ANC?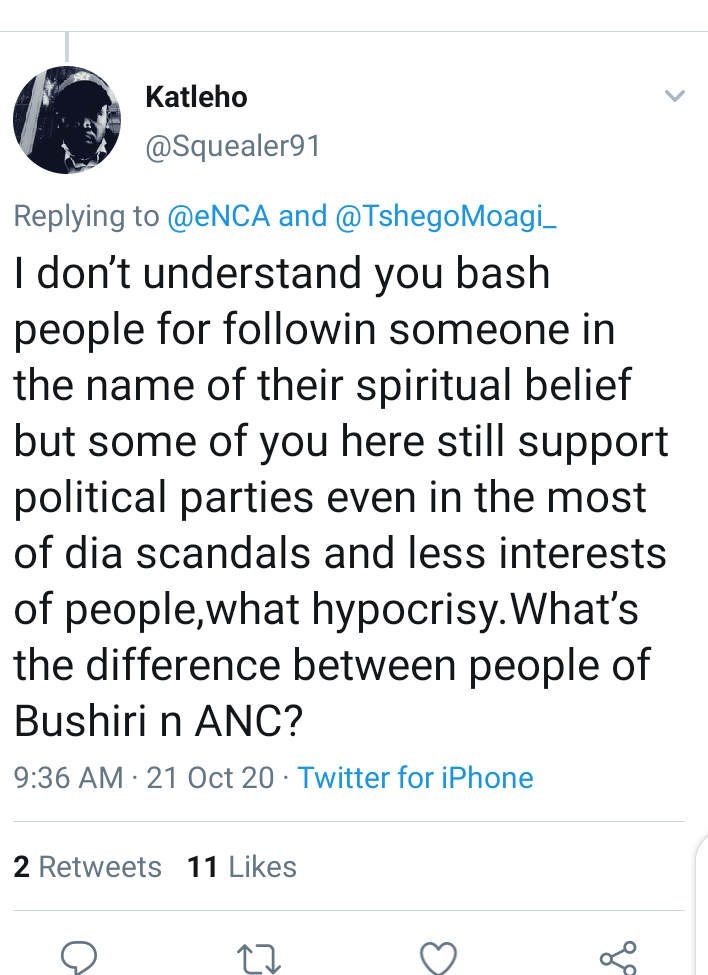 @Tm
There is no prophet. All criminals must face the full might of the law if there is any especially fakes . Money laundering is one of the cause of poverty.
@Num
Why is he not doing this in Malawi 😳
I hope South Africans can see gore people don't take this country serious – re di popae straight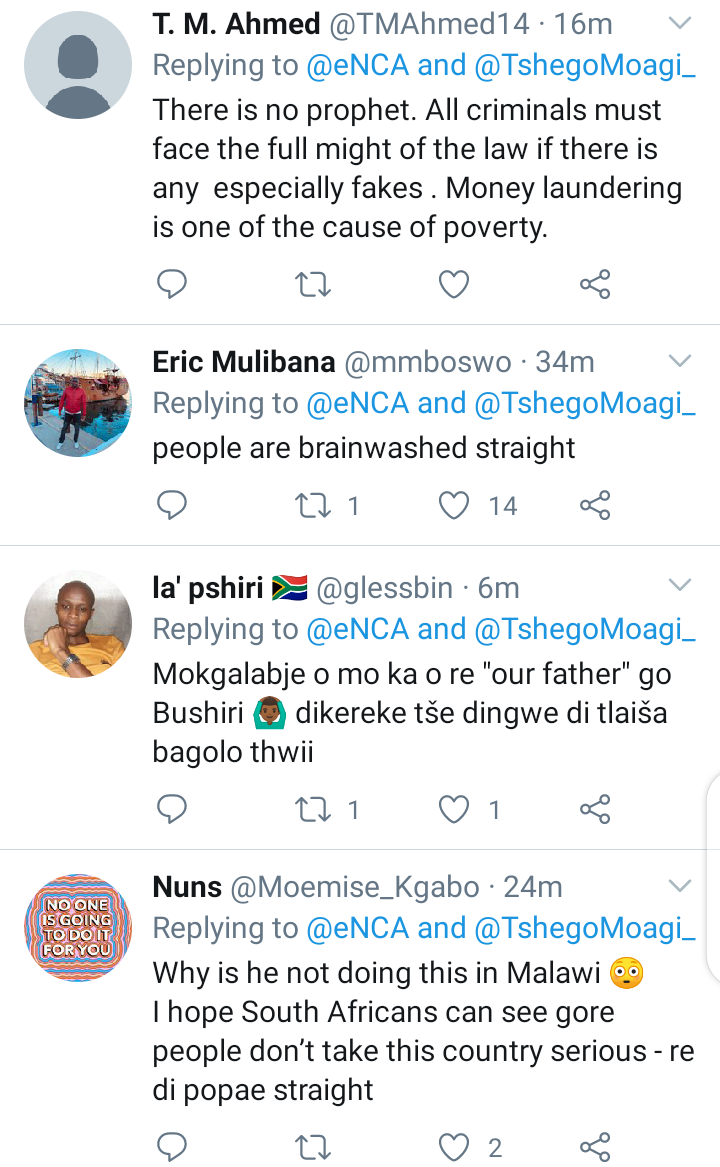 What can you say to this?