White South Africans Farmers Caught by SAPS trying to take guns to a protest in Senekal (Video)
White South Africans Farmers Caught by SAPS trying to take guns to a protest in Senekal (Video)
Some group of white South African farmers were intercepted by South African ASAPS while they were heading to senekal for a Protests, the reason why they were delay on their way to the Protests was check up as a regular thing done by ASAP forces.
Unfortunately some guns were discovered in their possession which they intends to Carry to Protest ground in Senekal, the officers have to immediate strip them of the guns for security reasons.
The information was disseminated on Twitter by a South African man;
Watch Video Below;
@Advo
Below are some reactions by south Africans on Twitter;
@not.
These people want to kill us then you get some black people who always defend THESE white people and say that the EFF is looking for trouble. Smh
I think you're abit confused. We are talking about the present which is the Senekal case. Do you know why the EFF is marching? If you're not black, I don't expect you to understand,but if you are… I suggest you follow up on what's happening in this country
@zazu
They are looking for trouble. What these guys did with the police vehicle was wrong but we did that too with clicks and H &M. The difference is that our dignity was hurt but for them a member of their community was brutally murdered and hanged for display.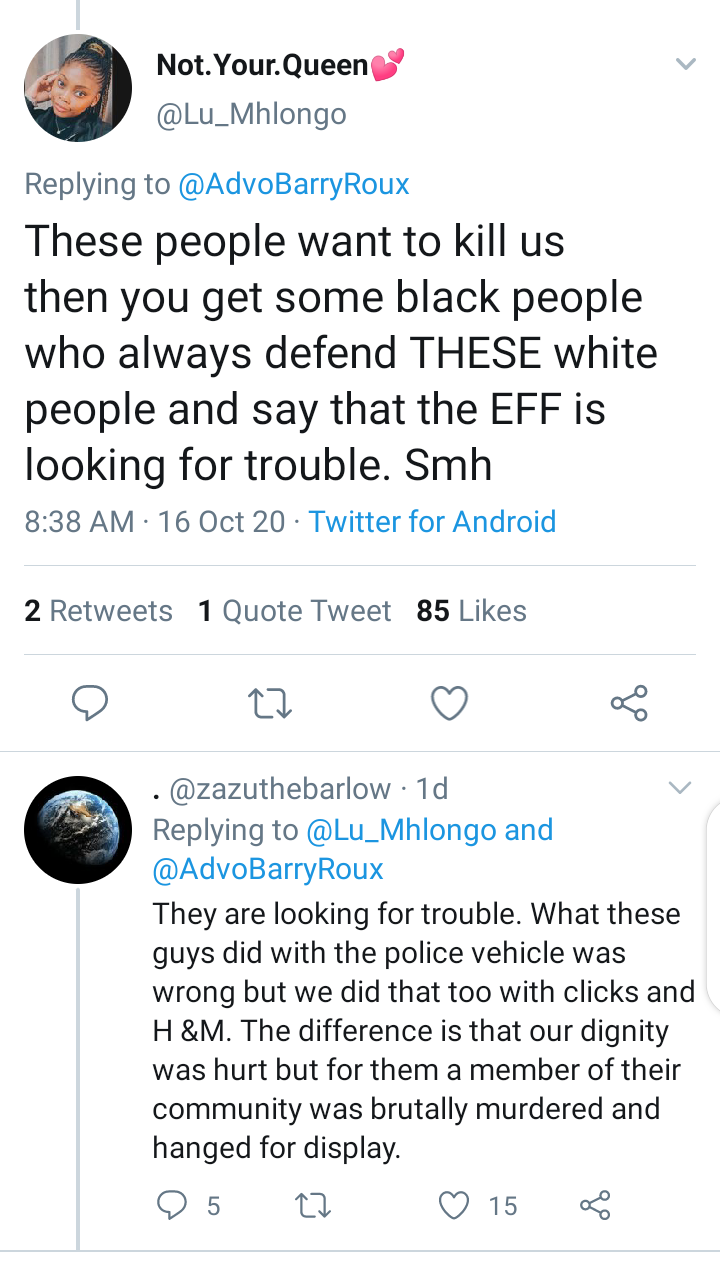 @grey
they are 100% looking for trouble as a english white guy i woudlent even go in there those dutch farmers would shoot me too
its clearly not a good plan to go in their while their grieving their dead to spit in their faces like that.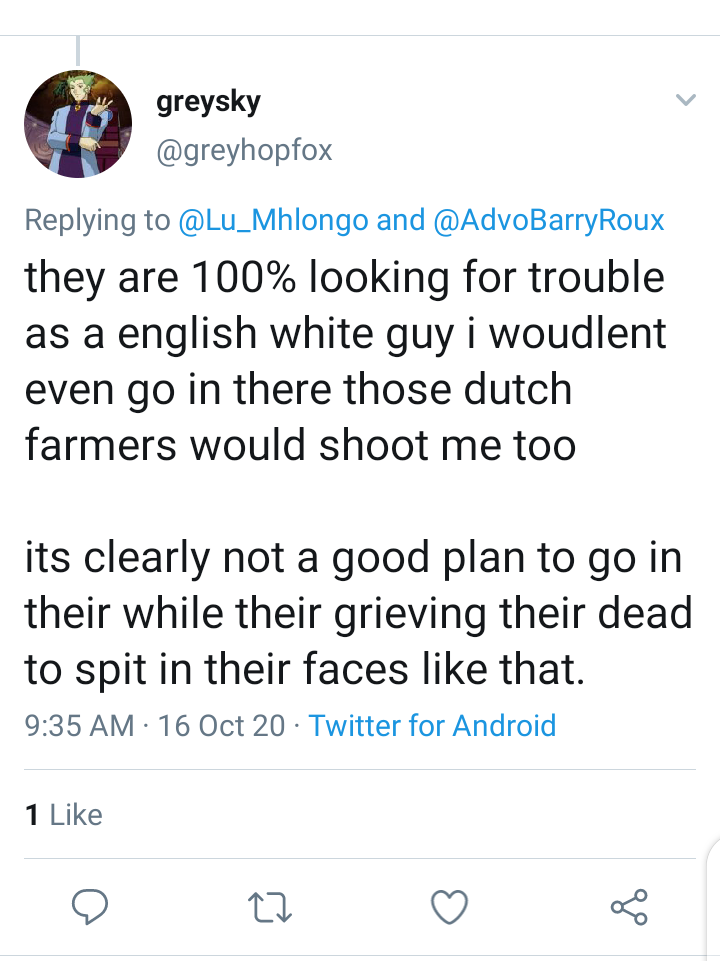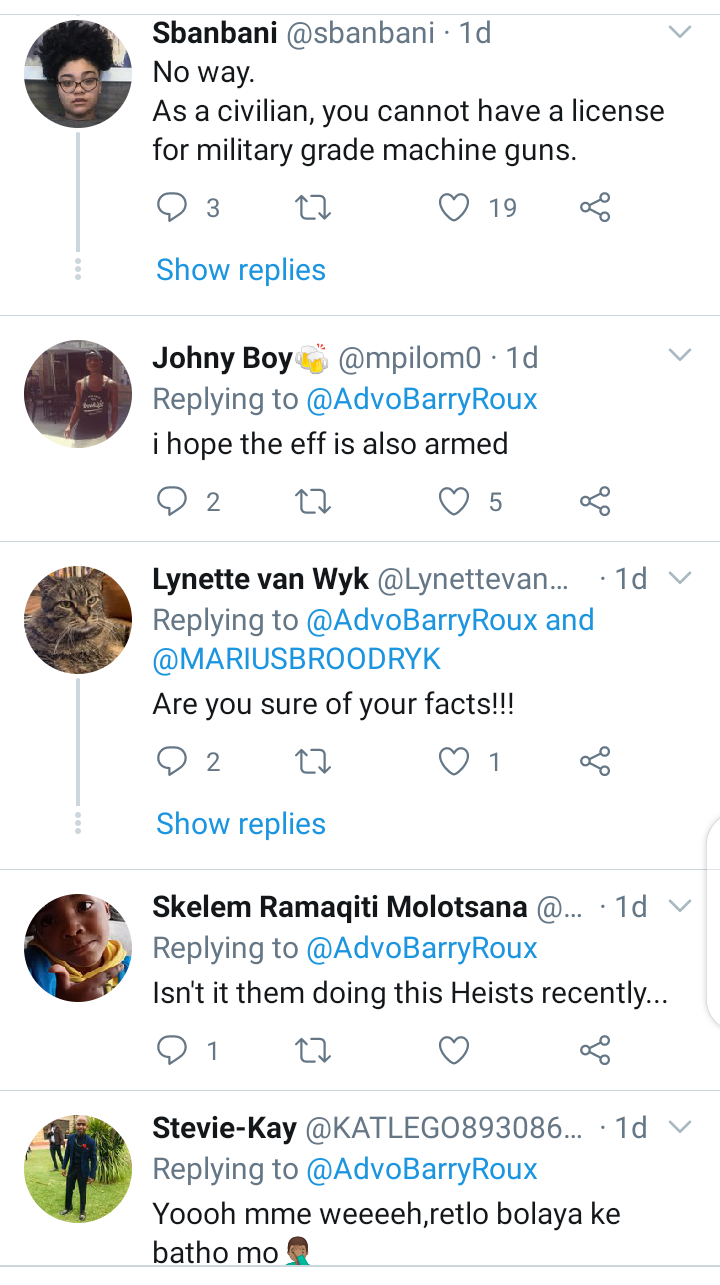 What can you say to this?