South Africans White Farmers in military Fatigues Arrested with military Grade firearms (video)
Whites south Africans farmers in military fatigue has been allegedly arrested by Soldiers with Military grade firearms weapons.
It was gather that, the group of white South Africans farmers were heading to senekal and they were intercepted by South Africans soldier and arrest was made after soldiers caught sophisticated weapons with them.
The information was disseminated on Twitter by a South African man who posted on his Twitter account announcing to south Africans about the current happening.
@Leon
Below are some reactions by south Africans on Twitter;
@Gaya
Lets stop calling them whites nd call pearl thusi a yellow bone datz why they are full of shit thrz no such called white colour in a person this are yellow bones nd are not special they must know skin colour dnt matter but cerebrum does.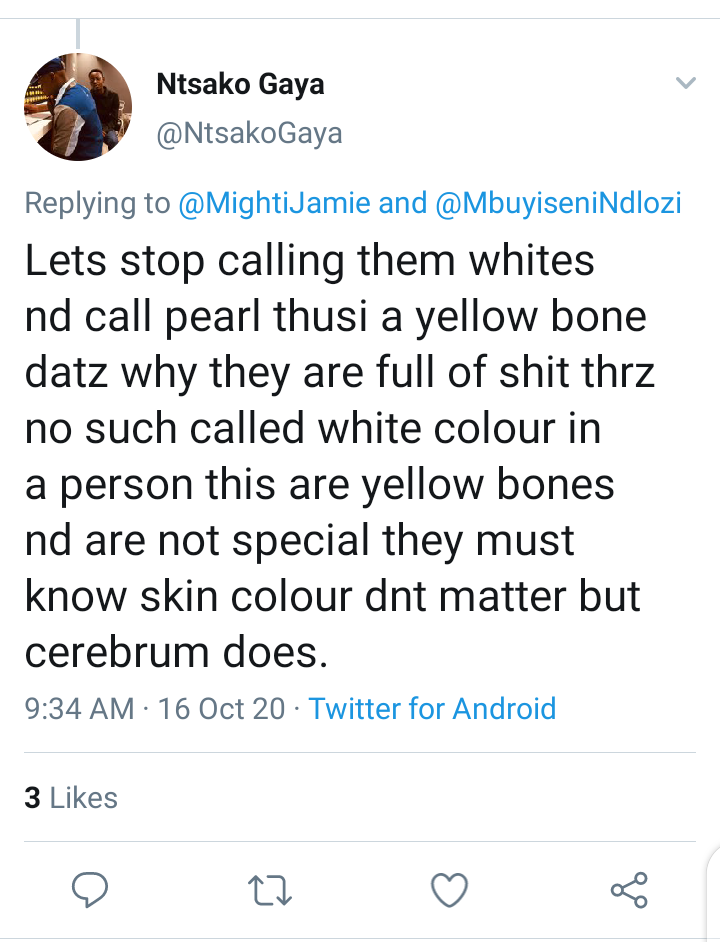 @Real
To all those talking about rights of owning certain firearms…sound suppressors/ silencers are illegal in south Africa and many other states around the world…these boers were planning something big no questions.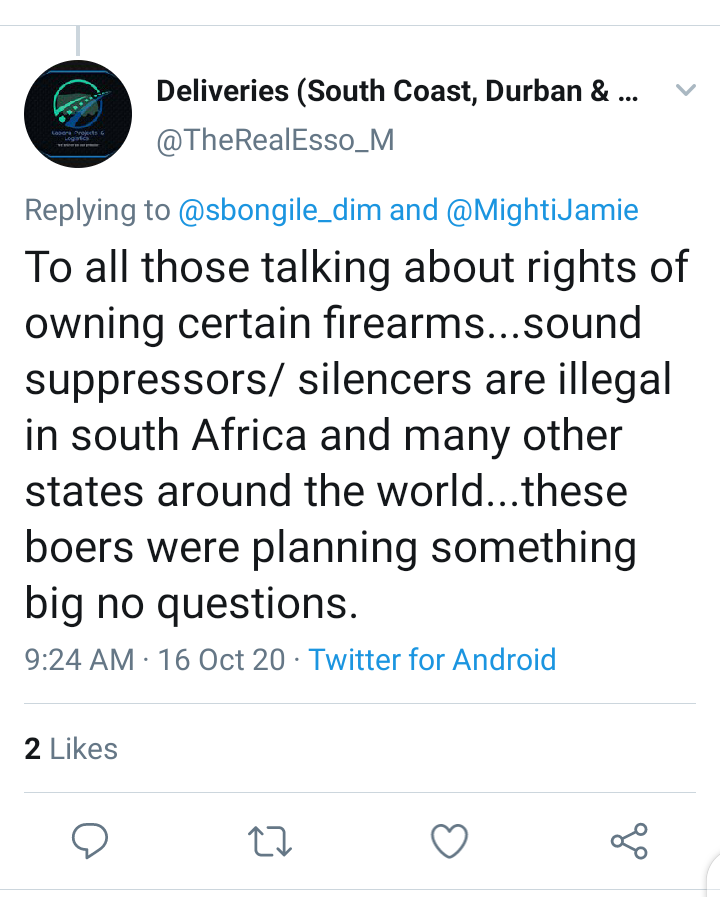 @bonky
If they have a hunting license for them then surely the police can question that logic of going hunting in a town. These terrorists must be imprisoned; julle maak elke boer se lewe meer in gevaar deur sulke aksies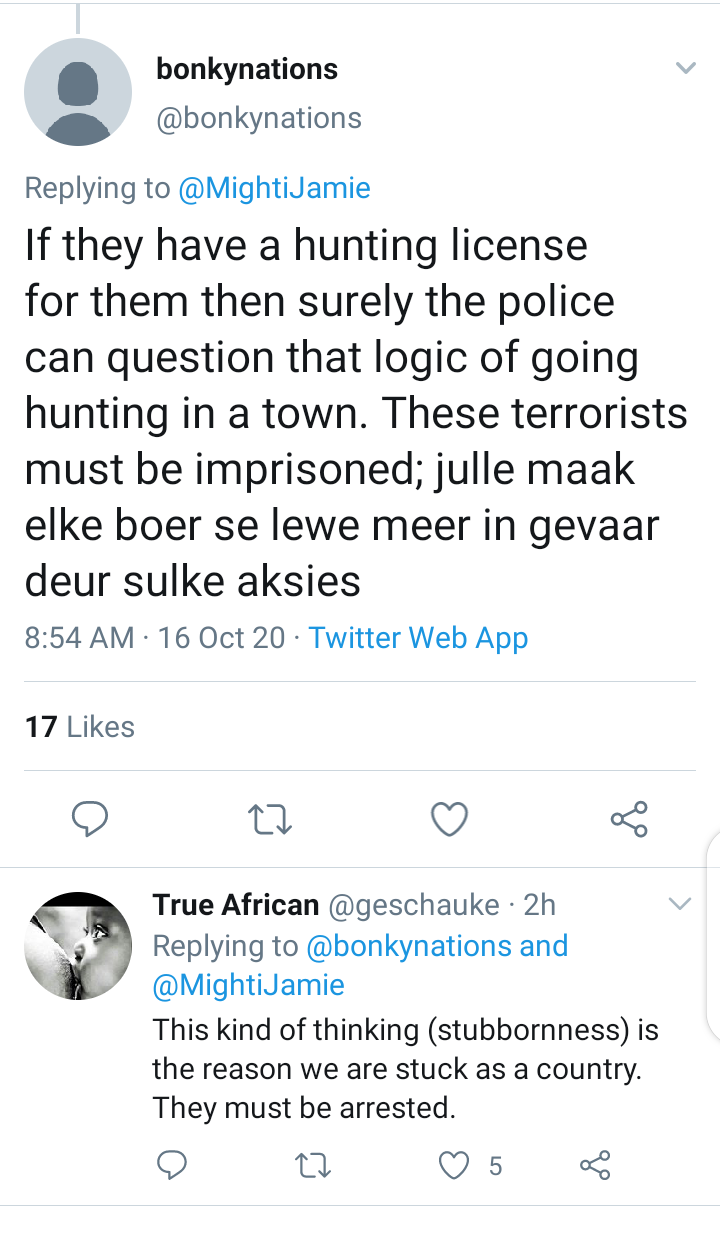 @Owen
From what I've been told, it is illegal to bring dangerous weapons to a mass gathering (1
5+ people). You will get all your firearms and other weapons confiscated and you will be imprisoned. The intent is implied. "self defense" is not recognized as a valid reason for carrying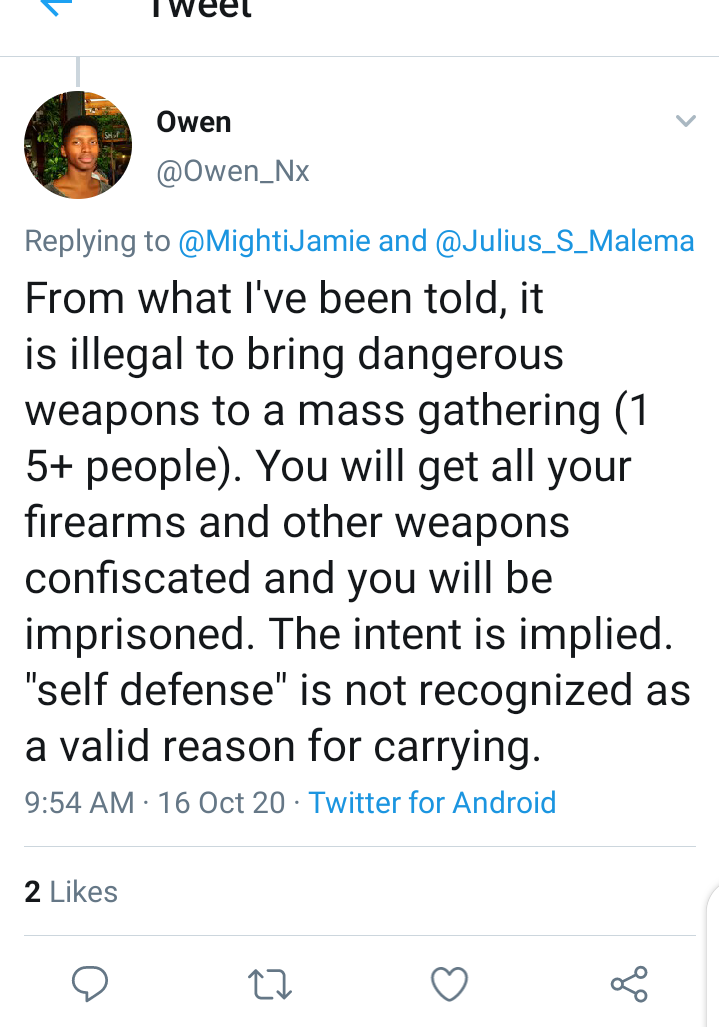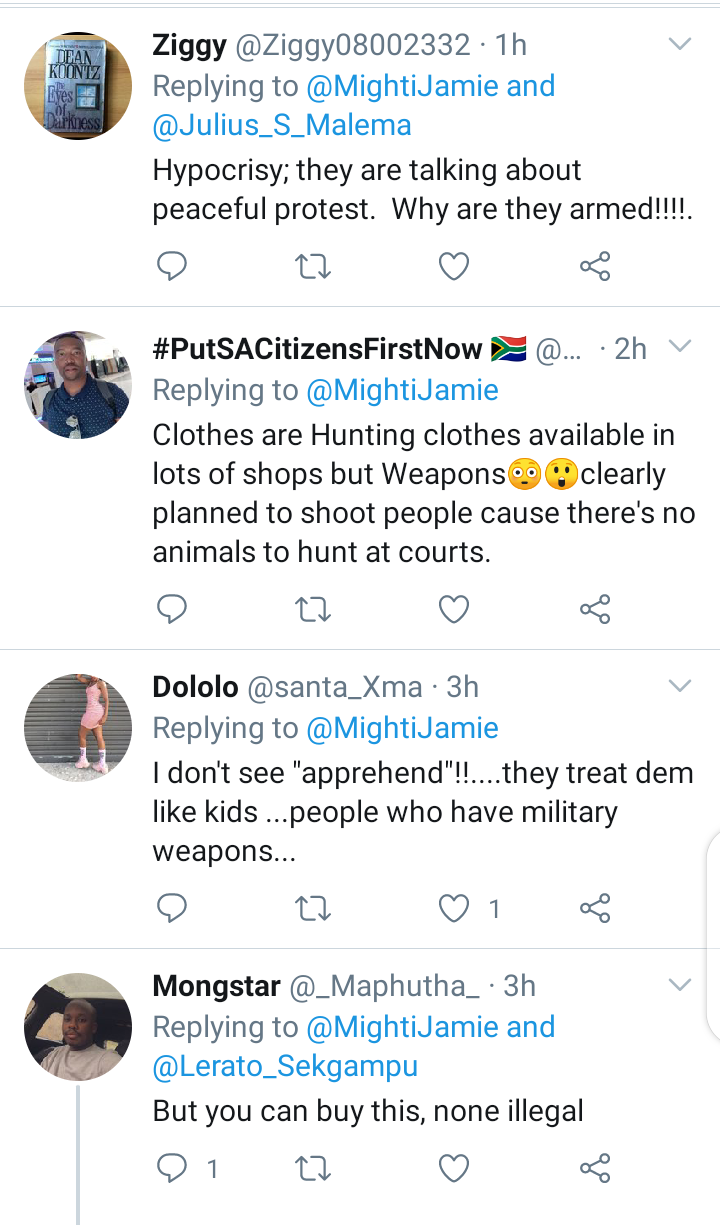 What can you say to this?