I went to Police Station to open a Case for my nephew and I was Assaulted by a Police officer -Lady Cry Out (video)
South Africans Lady has narrated on her Twitter account how she got Assaulted by police officers at the station while she was trying to Open a case for her Nephew.
The Lady shared a Video footage of her experience on Twitter and the background of the video the lady was heard exchanging Words with the police officer who she met at the station.
According to her;
Below are some reactions by south Africans on Twitter;
@zero
I think the police was provoked, just for the common sense, I don't think police will just hit the complainant for no reason. Guys we also need to remember that police are also human beings,
@mue
Most people when going to the station they are rude when being asked questions of what happened so the lady thought that she can just go there and open a case without being asked questions and she forgot that those cops are there to do their work
@konla.
I'm shocked to hear people say the police was right to retaliate over to the woman n a reason why GBV won't stop cos is being promoted. Judging d attitude of d police, I believe d police doesn't give best service to victims.
@Toxic
The lady tuk out her phone and provoked him on purpose. No one assaults anyone just for opening a case. Are there trained to handle these situations? Yes but he is being provoked and nowhere in that video is he being violent, he just tryna grab the phone that's all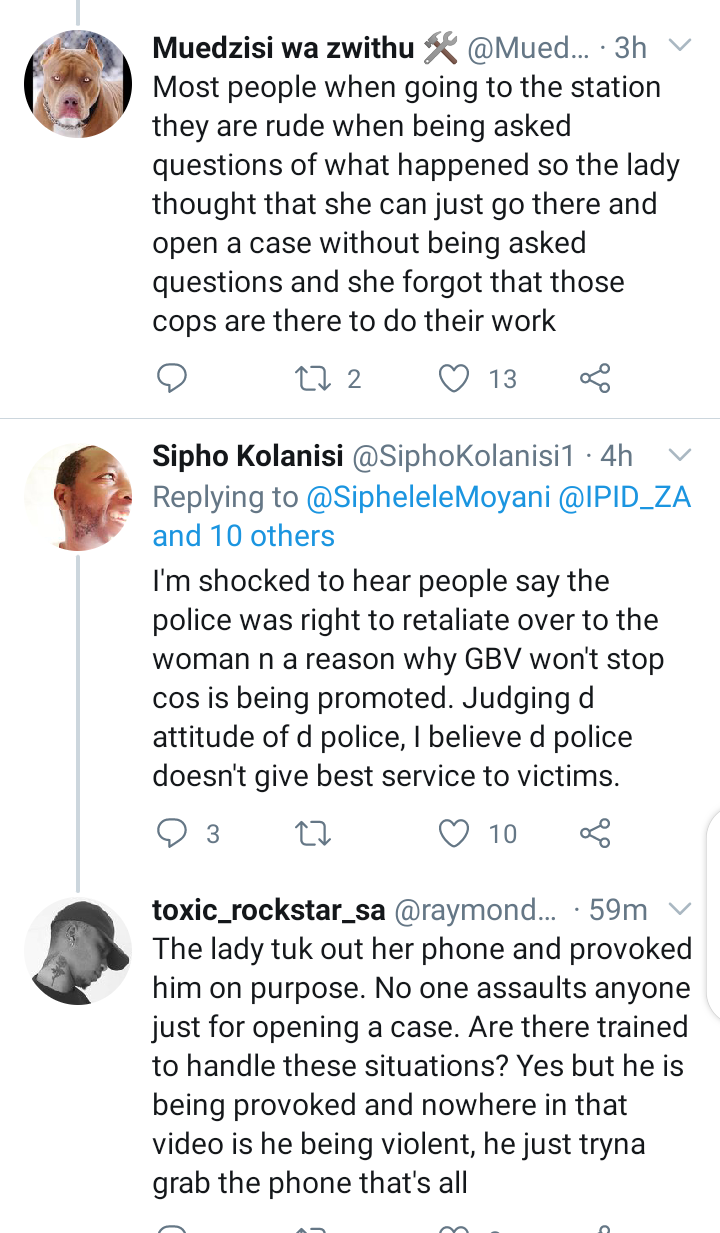 What can you say to this?