White South African Man threatened and Send a Strong Warning to President Ramaphosa Over the Killing of white Farmers (video)
A video footage which is currently trending on Twitter, revealing the moment a white South Africa man was fuming up in angers over the constant killing of white South Africans farmers.
In the video footage, the white South Africa man was focusing mainly on the administration of president Ramaphosa after he claimed that, corruptions has eaten up most Politicians, and he threatened that if president Ramaphosa did not handle the situation of white farmer murdered, all the white farmers in South African we be left with no option than to defend Themselves.
He also added that, the incident that happened few days ago, when some group of white South Africans Burn Down a police vehicle at the court Premises, servers as a warning for presidential Ramaphosa and his administration not to Keep silent over the murder of white farmer, but act drastically in order to put an end to such crimes.
Watch Video Below;
Below are some reactions by south Africans on Twitter;
@Saku
This guy didnt only mentions farm killings whats wrong with you guys or you are just blinded by colore, coz if it was Julius who was saying this you ll be cheering right now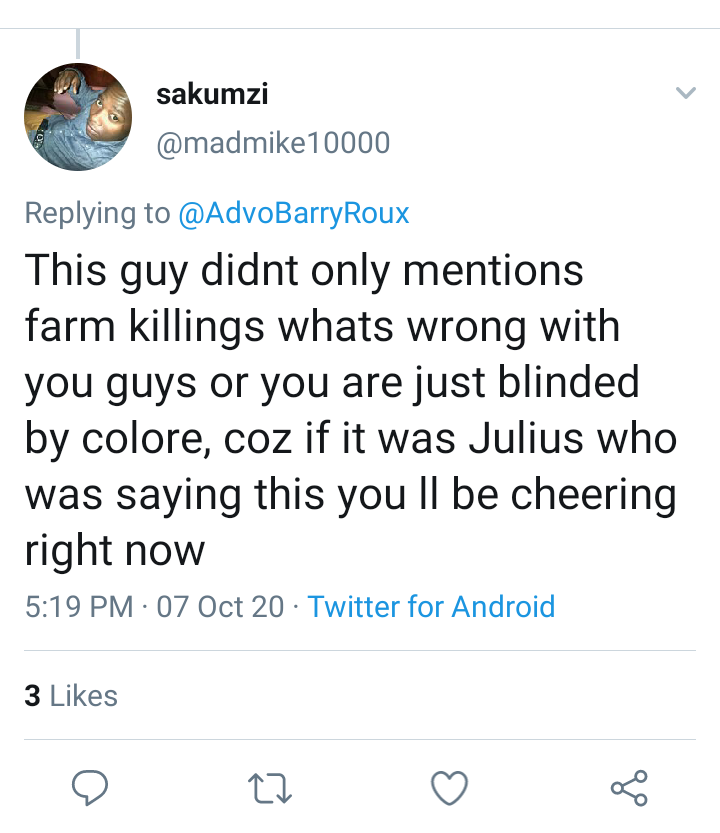 @renda
He just mentioned the other ones for intrest sake
His main point is about farm attacks while they slaughtered a lot of blacks
Blacks are slaughtered on daily basis and graved there but once a white man killed it should be a national anthem _ tsee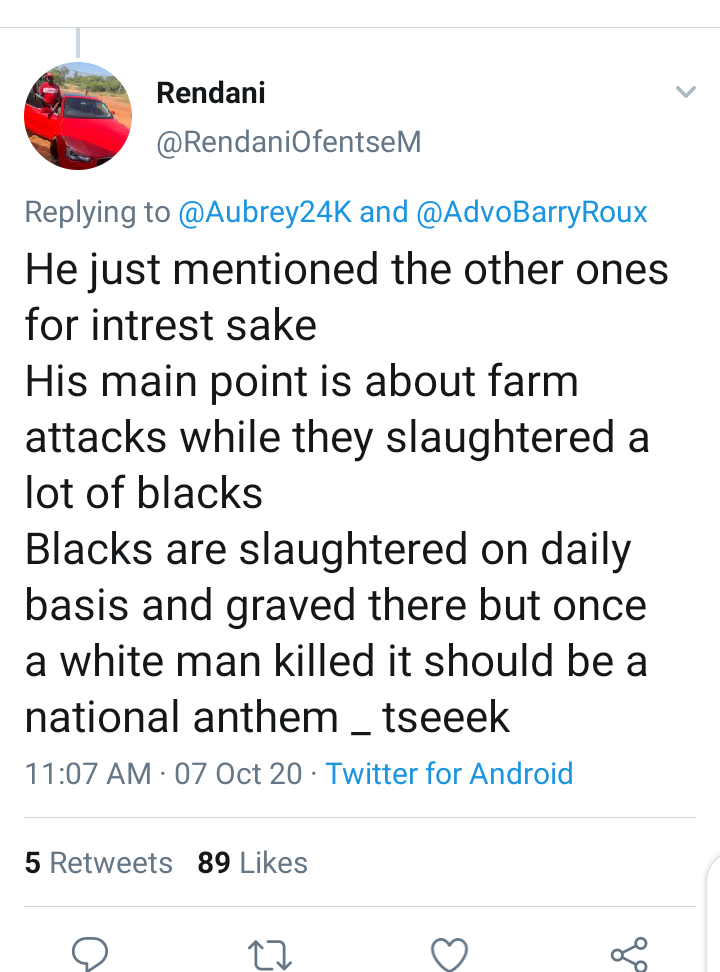 @Khuliso
@CyrilRamaphosa is one person,and cannot be held accountable for all these disgusting crimes,as society we need to give support to law enforcement agencies.testify,reportmake enquiries if you feel things are not adding up until they add up,I love to see what this guy plans to do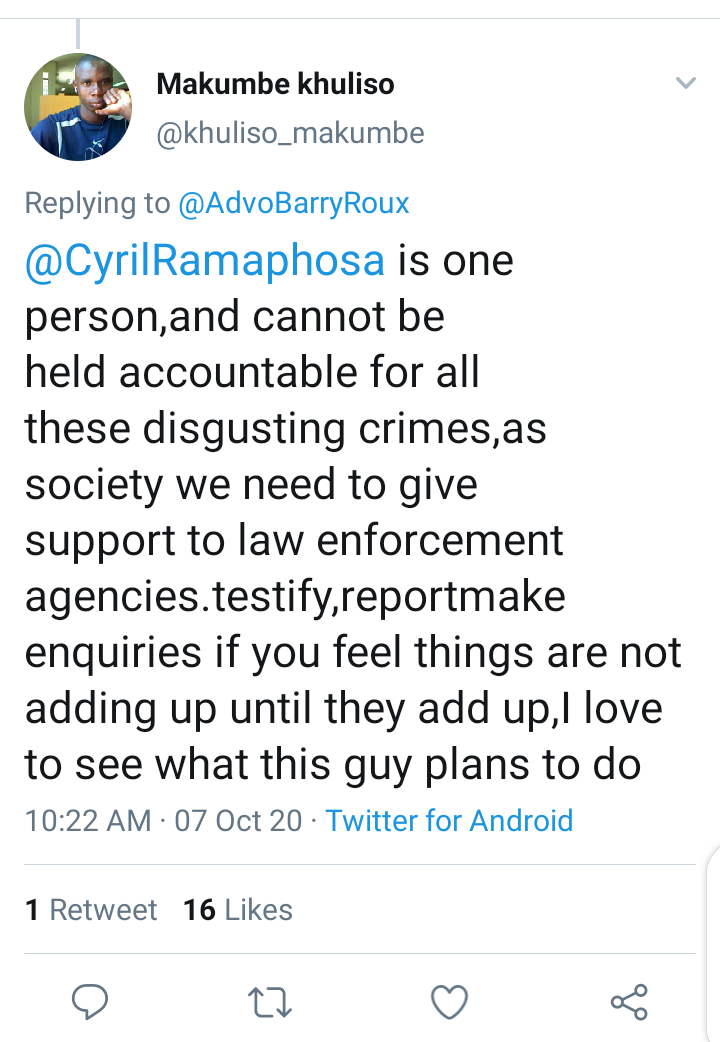 @justice
Since when does intimidating a president a good thing in .this is treason, and as citizens we cannot allow this , soon this people wont know when and where to stop…he might be right about crime it affects all of us but we are not going around intimidating the president.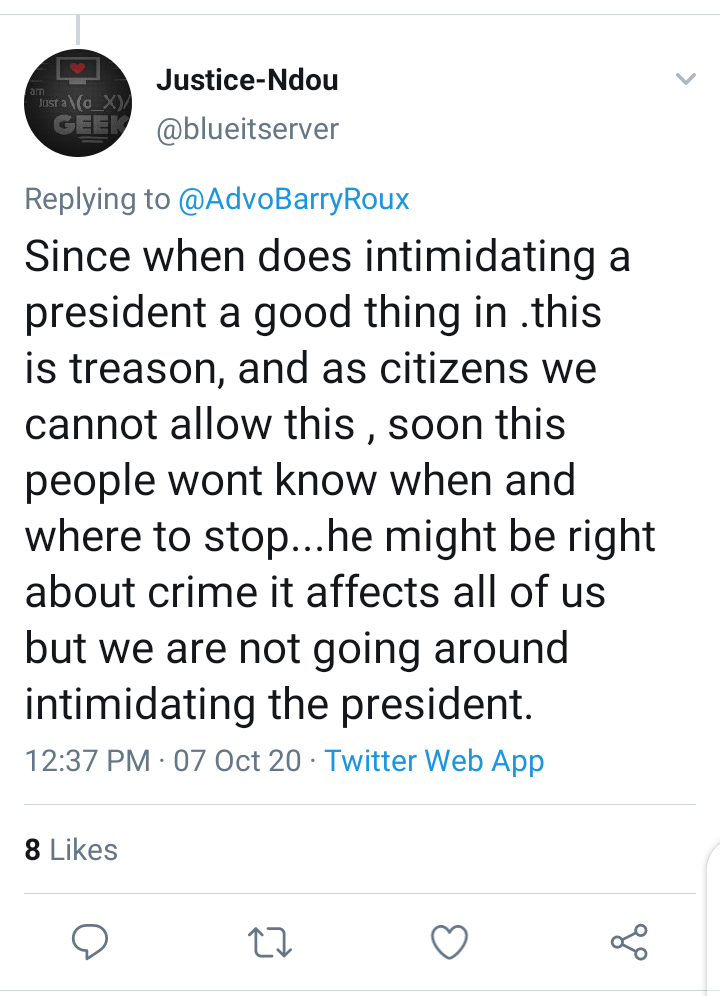 @Truth
It's hard, we have leaders that only cares about being voted. We can't please everybody but if we hear everyone crying then there is crisis. We need permanent solution. We can't run country like banana republic. Let's get down deep into ur thought and save South Africa. I love SA https://t.co/SZgeXRFugG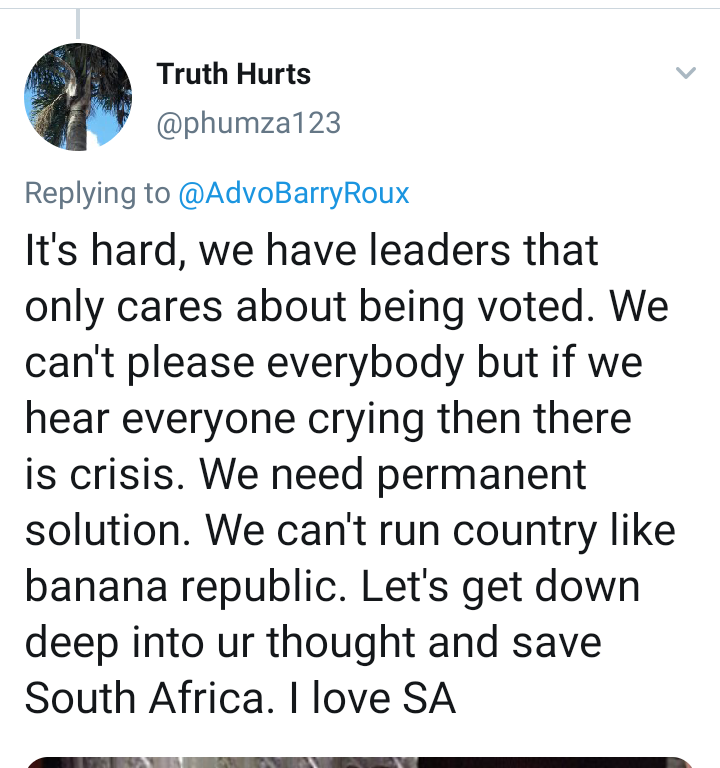 @Bronze
South Africans love food so much that they are willing to let a farmer insult the whole nation, no wonder we are obese, SO WHITES MUST JUST FOKOF to Zambia Mozambique etc, we will not be disrespected like this for di plate. We will grow our food look around u blacks are farming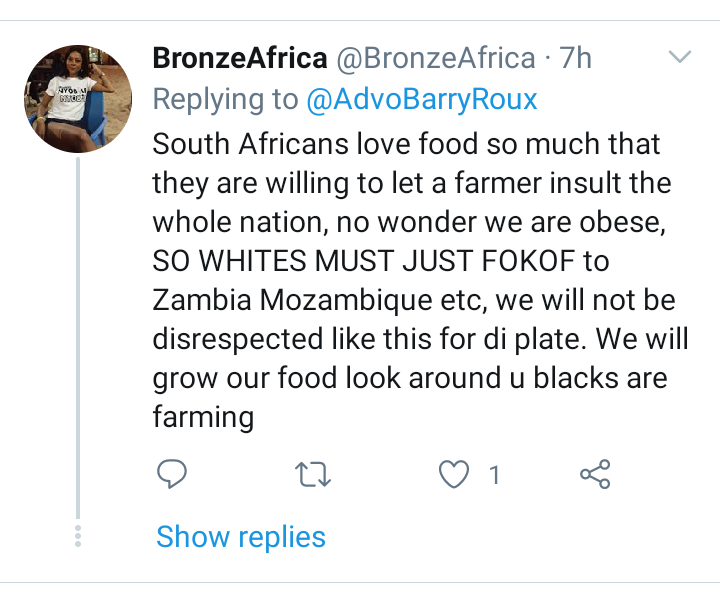 What can you say to this?