Graphic: Doctor Remove Knife From the Eye of a Man after he got Stab During a Fight (Video)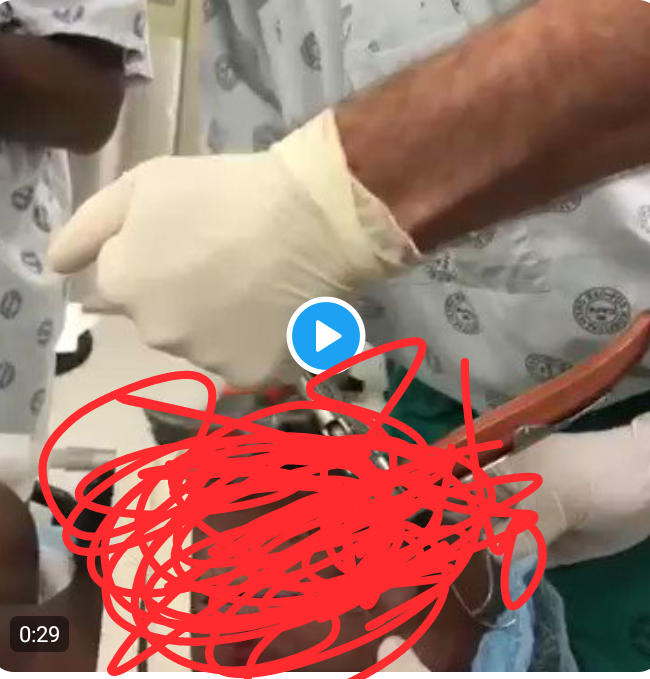 There is no gain in violence, the reward for being extremely Violence is hazardous and can also resulted to lost of life or damages that can not be Amend.
A Video footage Posted on Twitter by a South African Woman Who goes by the name Tracy Zille reveals the moment doctors were performing operations to remove a knife that was Stuck in the eye of a south African man after he got Stab During a Fight.
@Tracy
This is a lesson to every man out there with a little bit of muscle and ego. Not every fight is worth it. Some fools do not value life and they have nothing to live for. Buy alcohol and drink as friends at your private space. Some Tarvens are war zones
Watch Video Below;
South Africans were so devastated on Twitter after watching the video footage on Twitter, as they all baffles if the man survived the operation after the knife was from her eyes.
@Shirley
Flip! Just like that that, dude lost his eye, it's gone, like there is no chance of repairing it. All for what exactly? And you'd think that someone who went through this would learn from it but nope, some of them go right back. One wonders if they ever have a problems with PTSD