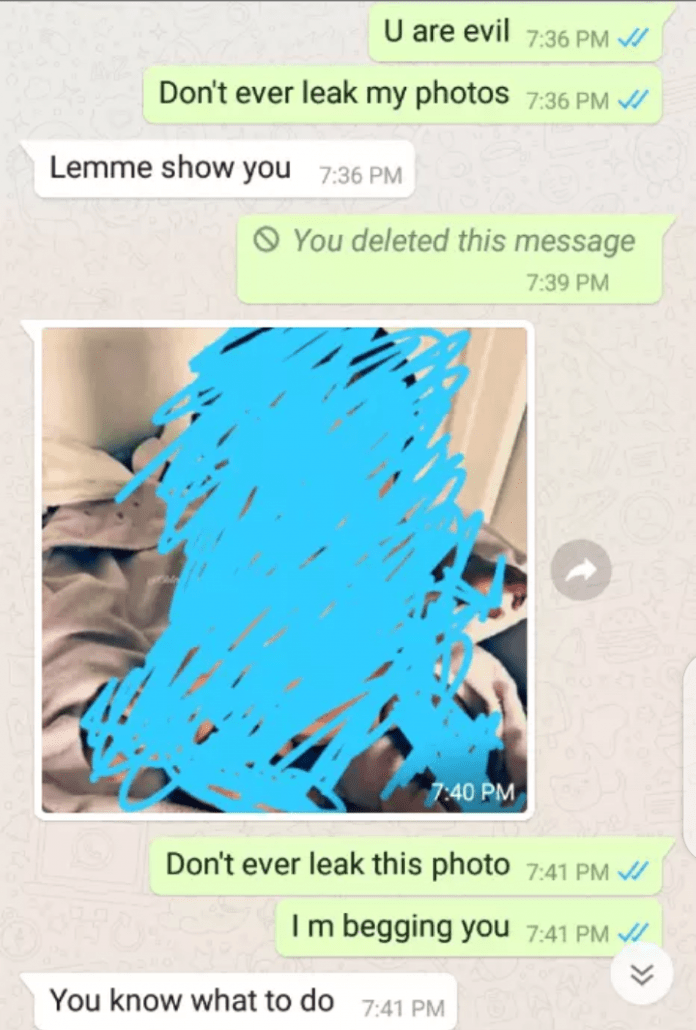 "I Will Leak Your Dirty Pictures"- Man Allegedly Threatens His Ex-girlfriend On Whatsapp (Photos)
Some men act like kids and they don't know what it means to end a relationship without hurting anybody. Some men believe that hurting their "ex-partners" is the best way to pay them back for ending a relationship with them but this is very bad and it should be eradicated.
Below is a true whatsapp chat between a man and his ex-girlfriend. In the whatsapp chat, the man who allegedly threatened his ex-girlfriend by disclosing to her that he will leak the girl's pictures (I will leak your pictures).
The man threatened his ex-girlfriend because the lady didn't want to come back to him again after she saw him with several other women. This made the man to be angry and then, he started threatening his ex-girlfriend.
Here are screenshots or photos of their chat on whatsapp.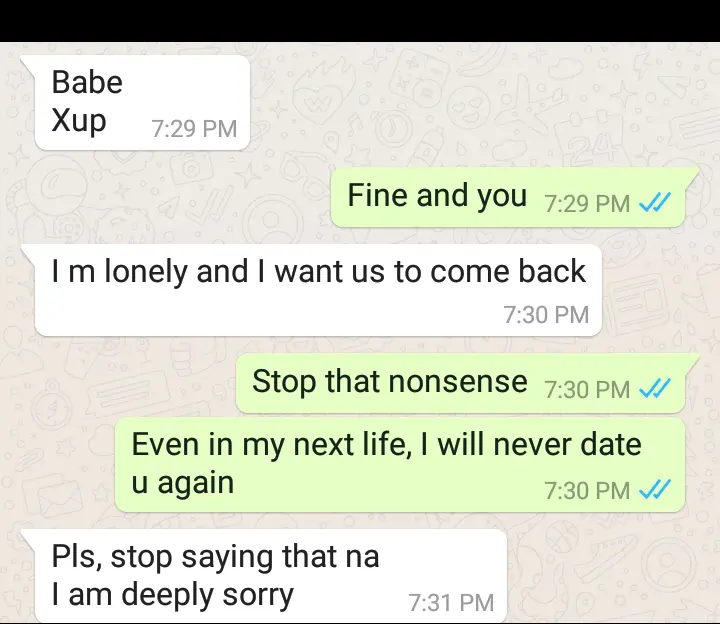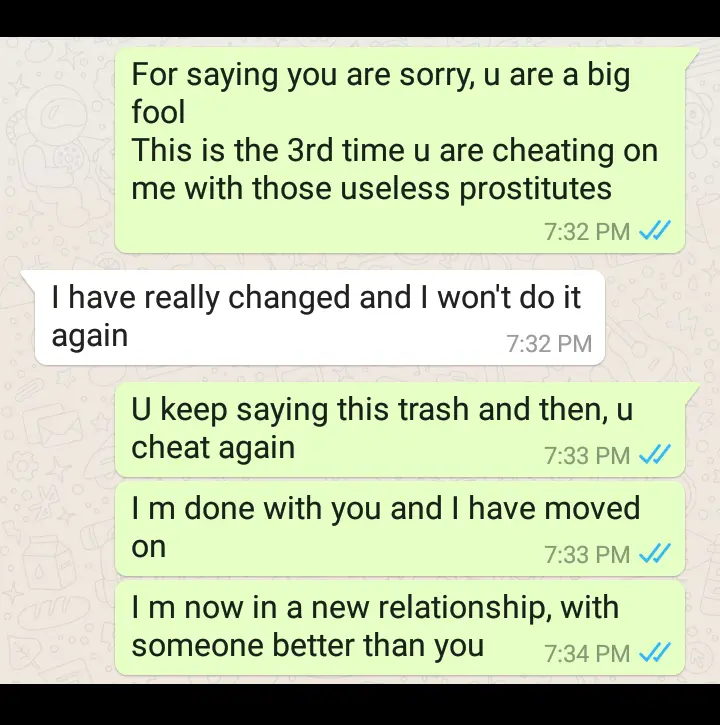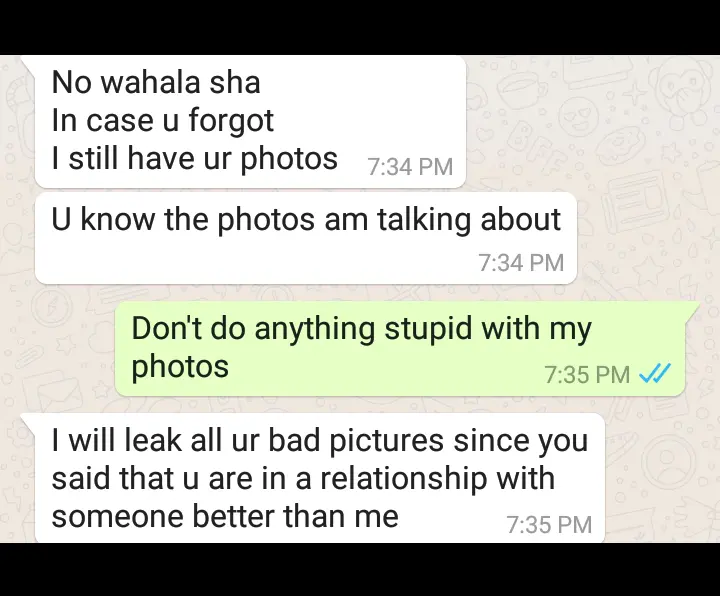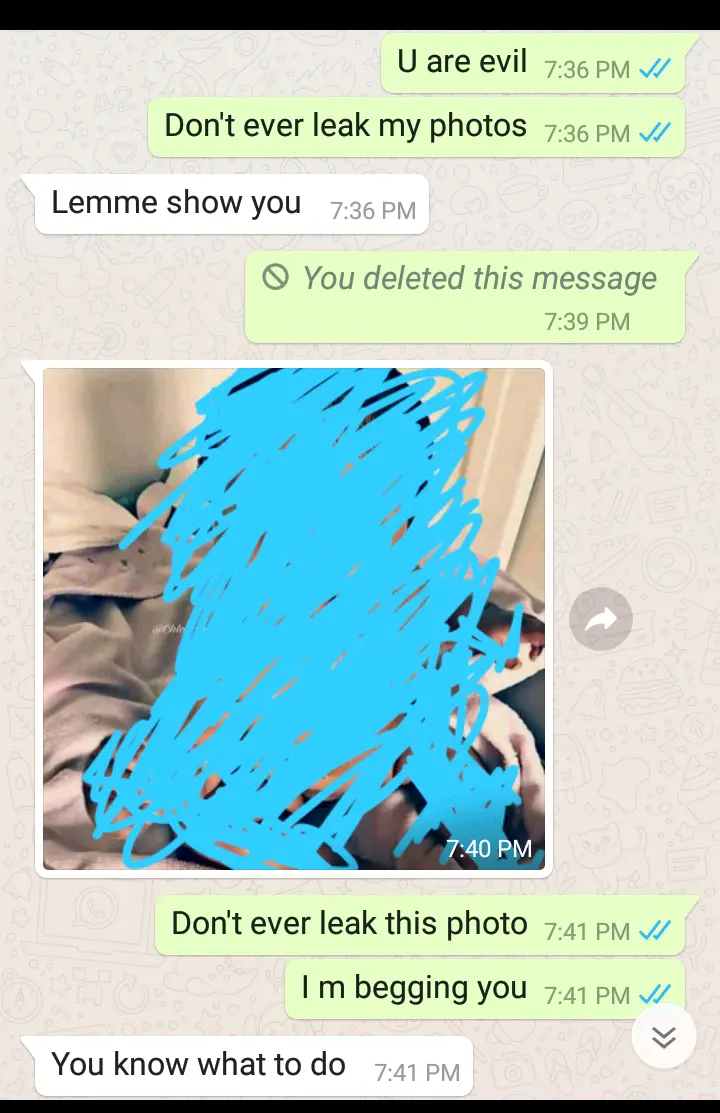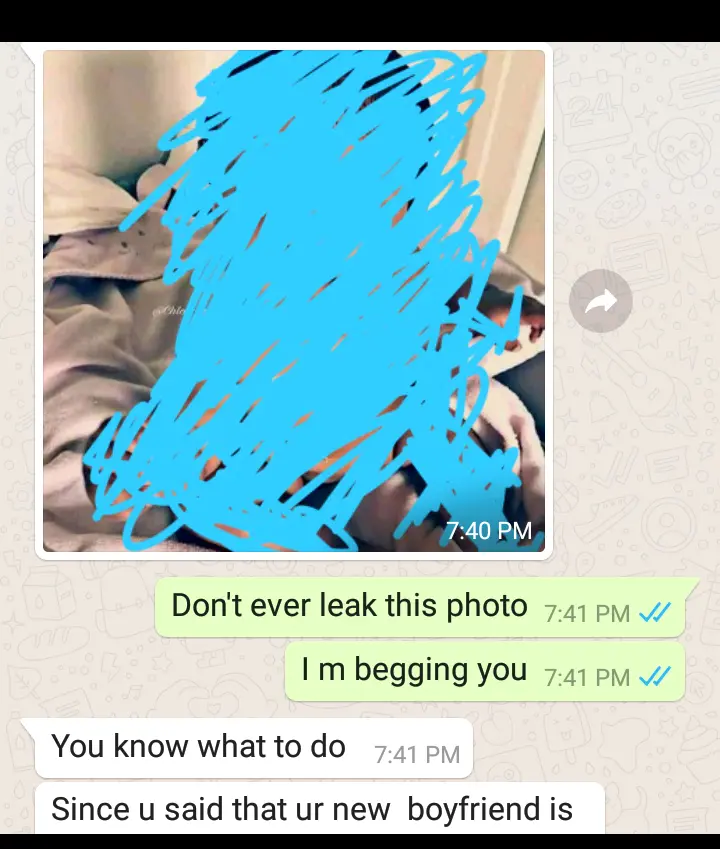 Also, some people that have seen this man's threat to his ex-girlfriend have criticized him and they have given the lady an advice to involve the police if the man leaks her pictures.
Here are some reactions or comments from people that read the chat.






So, what do you think about this man that allegedly threatened his ex-girlfriend on whatsapp by saying "I will leak your pictures"?.
Kindly leave your comments in the comment box and don't forget to share this article with your