'We Need Foreigners to Grow the Economy and we can't Close Borders' – South Africa Minister of Justice Says
We Need Foreigners to Grow the Economy and we can't Close Borders – SA Minister of Justice Says
Ronald Lamola, south African minster of Justice has allegedly started the principal motive why south Africans would not afford to lose Foreigners or close border.
He said, south Africa needs Foreigners to grow the economic and can't close the border in prevention of Foreigners From entering South Africa, most south Africans misunderstood his statement by claiming, he is supporting the entry of illegal foreigners to gain ground in South Africa all in the name to boost in the economy.
@Maps
Ronald Lamola addressed the Kgalema Motlanthe Foundation Gala Dinner and said we are not going to have Mass deportation of Zimbabweans, Mozambiqueans and Lesotho people.
He says we need illegal foreigners to grow the economy and can't close borders. Justice Minister, shocked!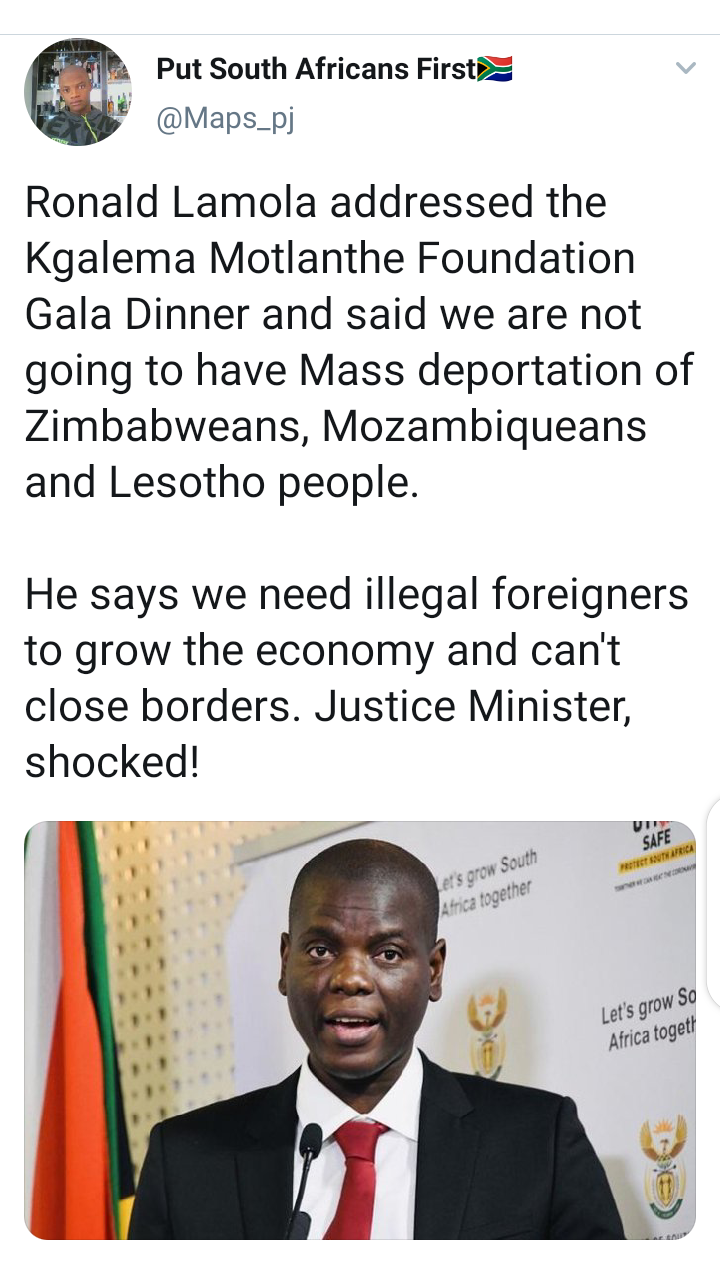 The above statements was made by a South African man who misunderstood and twisted the Speech made by minister of justice, However a South African man immediately corrected him by quoting the exactly statements that was made by Ronald Lamola
@Aser
I'm not sure why u disagree with the Minister. I'm not his praise singer but he is right. BTW he said foreigners not illegal foreigners.
Wld u care 2 explain ur against pls.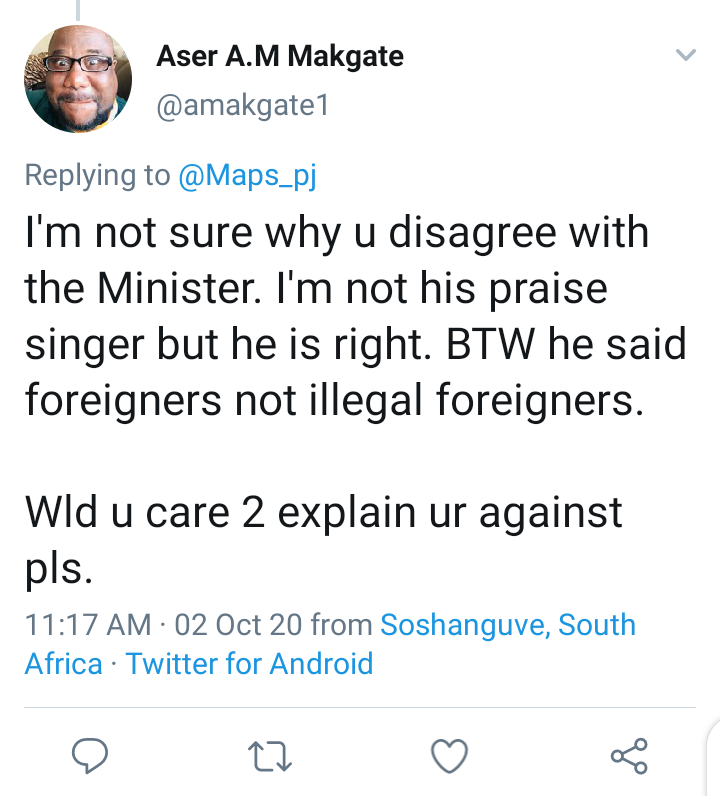 In your perspective view, do you think the statements made by south Africa Minister of Justice is in favourable to south Africans and the Economy?