South African Man Shot his Girlfriend to Death, then turned the Gun on himself in wonderpark (Photos)
South African man has done an outrageous thing that is making everyone talking on Twitter after he allegedly shot his girlfriend to death and then turned the Gun on himself at wonderlark estate Pretoria.
The reason for his horrible action was not reveal to the public, south African police officers were then spotted at the scene as they take away the body from the Area.
This is the most and devastated thing I have seen for a man to murder his girlfriend then shot himself at the same spot.
The information was disseminated on Twitter by a South Africa Lady.
@Prottee
The guy shot his girlfriend then turned the gun on himself in wonderpark estate Pretoria.
Below are some reactions by south Africans on Twitter;
@vincy
Men must learn to walkaway. Also don't invest too much to a person because you dating her, because the next thing you will feel entitled to her and find it impossible to let her go. Same with ladies avoid men who want to do everything for you.
Yes that also may be happening but don't overlook the issue of money. You surely heard some gents boasting about how "they been doing everything for her" that statement is very dangerous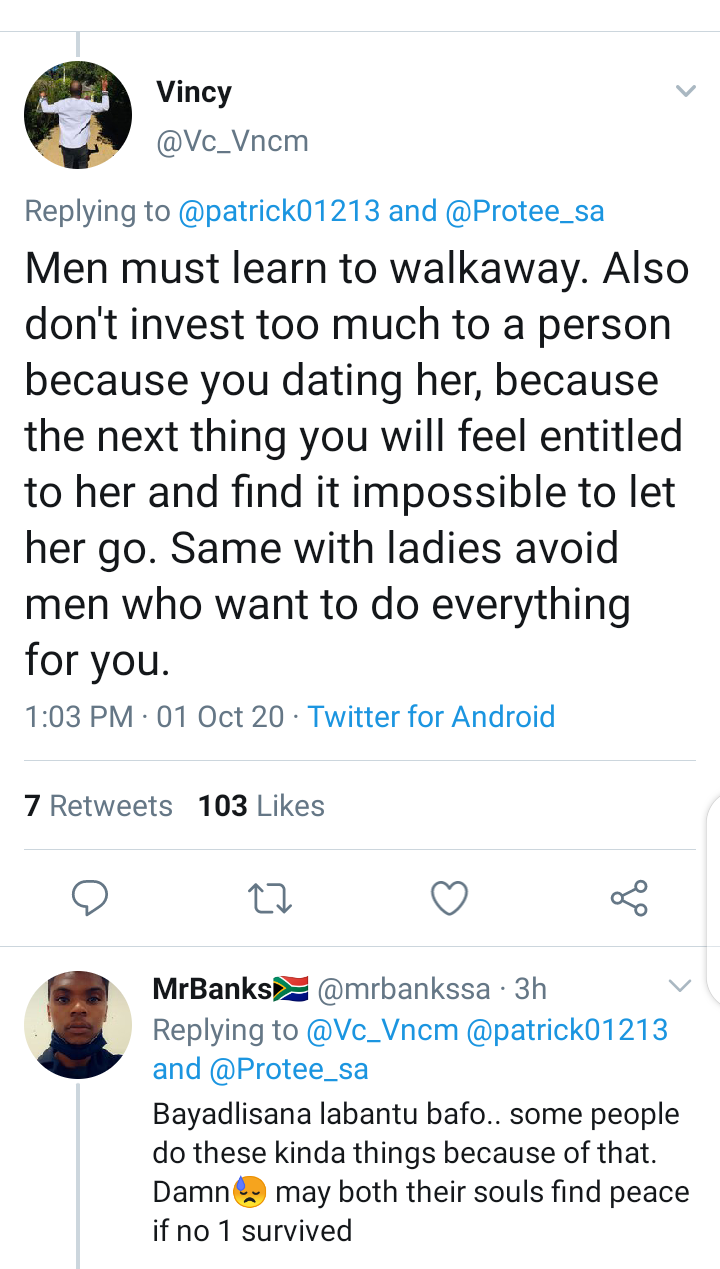 @Cancilor
Us men really need to normalize therapy sessions, whatever he was thinking of feeling before he did this could have easily been addressed. We honestly cant deal with our emotions thina then we do such nonsense😓🙆🏾‍♂️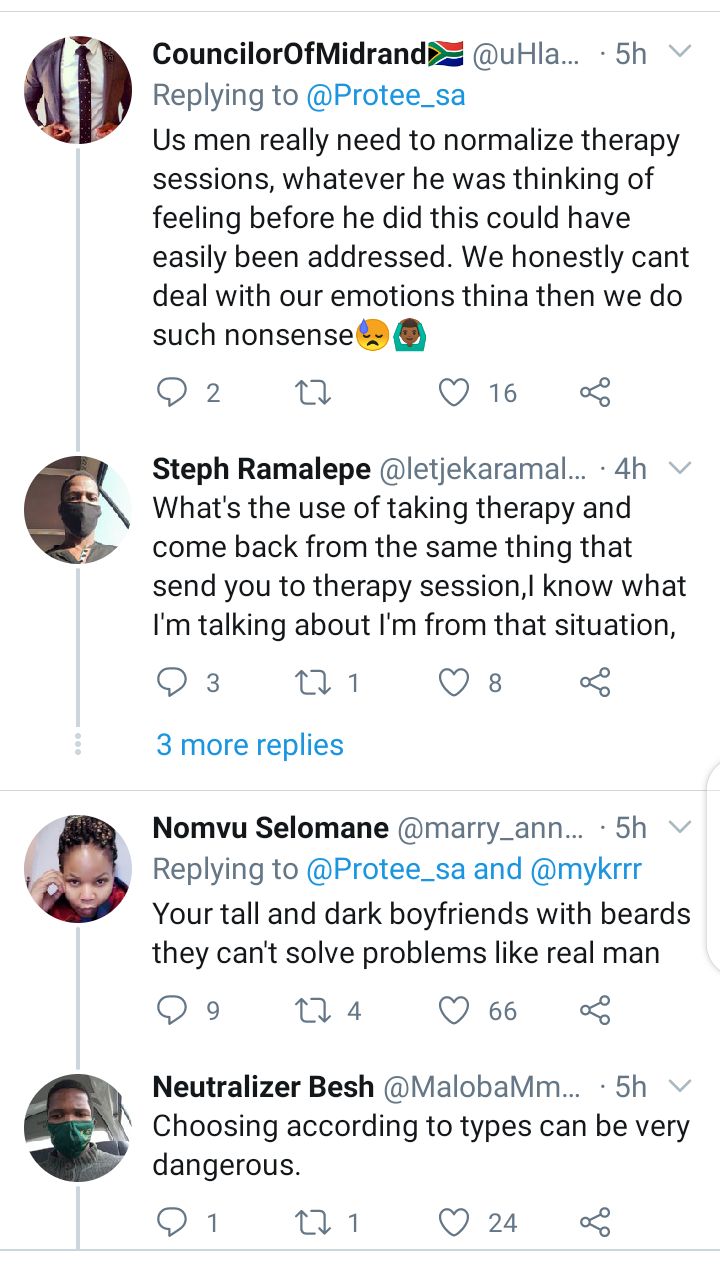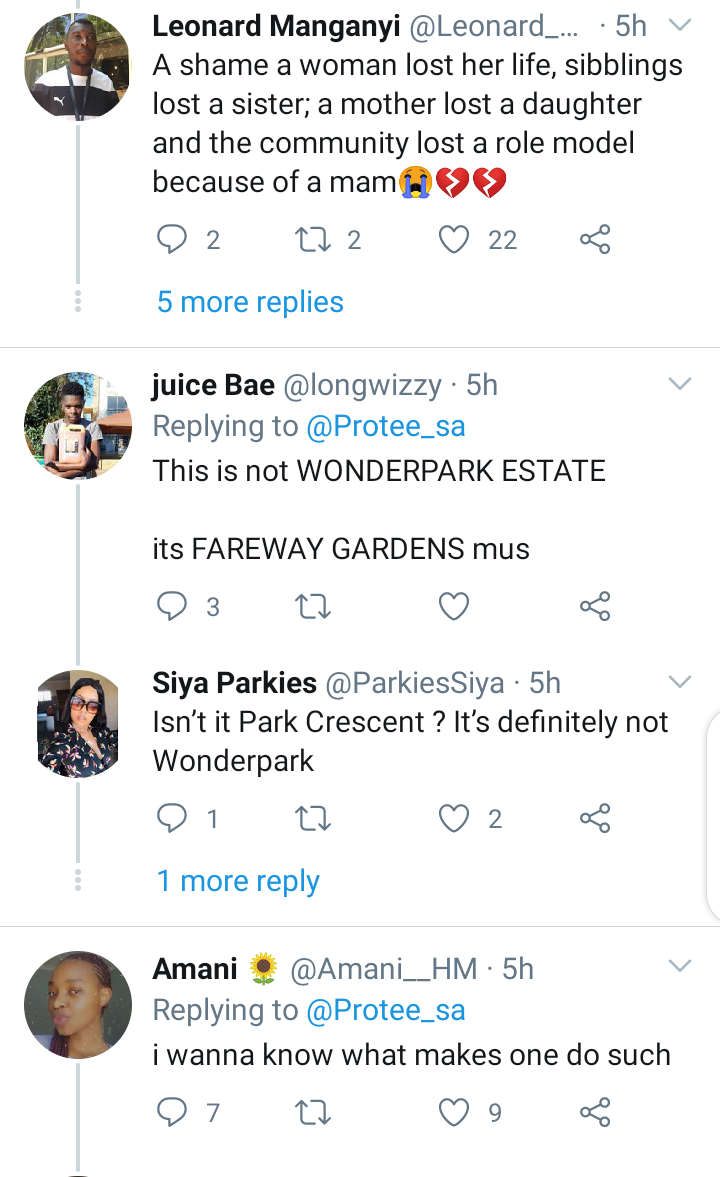 What can you say to this?